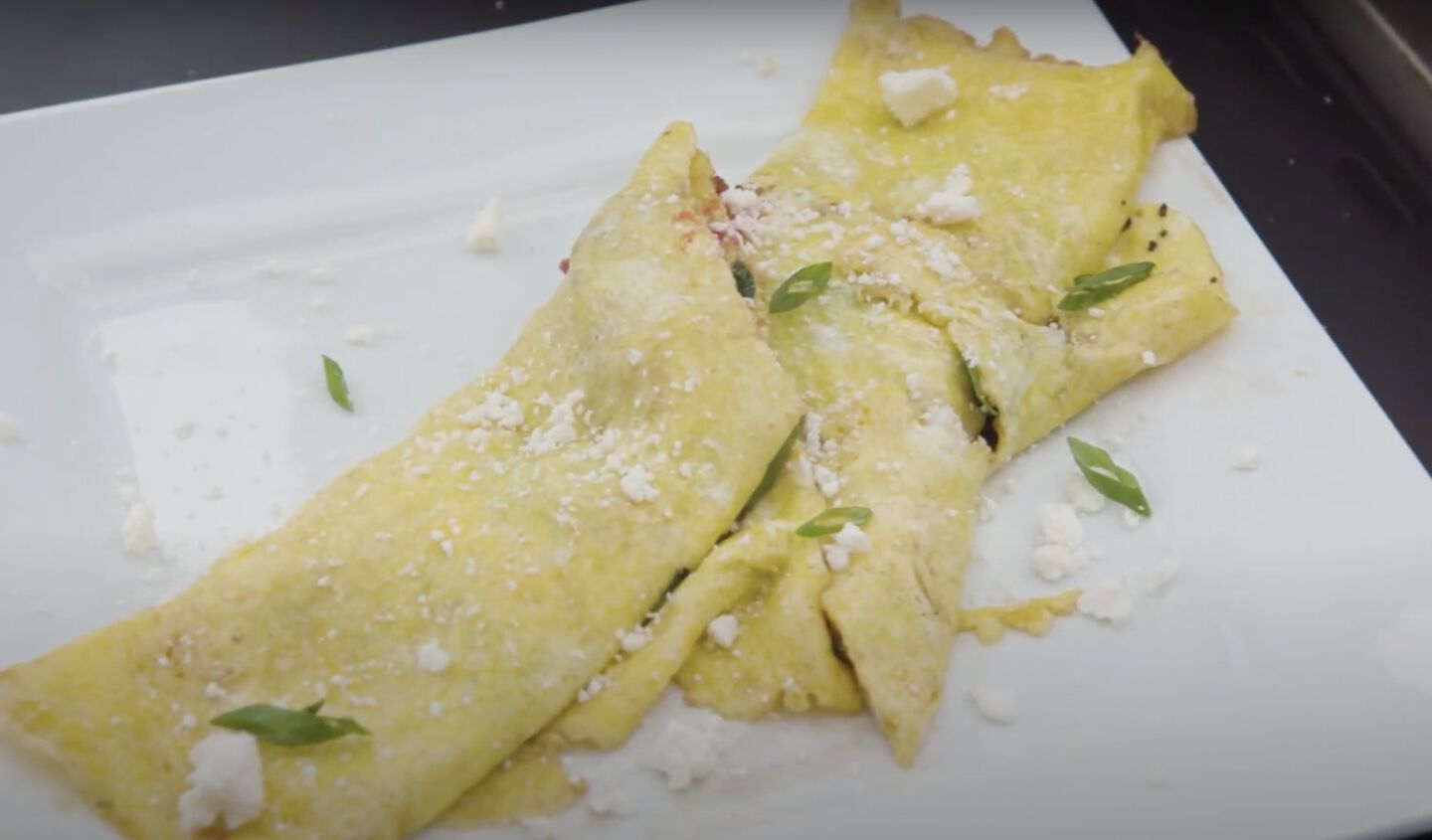 Ingredients
All Ingredients
Salt to taste
Pepper to taste
Handful of spinach
1 tomato, chopped (optional)
1/4 cup Feta Cheese
8 slices of bacon
2 tablespoons butter
8 large eggs
Instructions
Step 1
Preheat your griddle/cast iron skillet or Flat Top Grill.
step 2
Whip four large eggs in a bowl until combined.
step 3
Prepare the cooking surface with a tablespoon of butter.
step 4
Spread eggs evenly in your pan over medium-low heat.
Step 5
While eggs begin to cook, toss your desired meat and veggies on another skillet/pan over medium-low heat.
step 6
Add cheese, meat, and veggies to your eggs. Roll your omelet from end to end. Enjoy a fluffy, cloud-like treat.
Recipes you might also be interested in