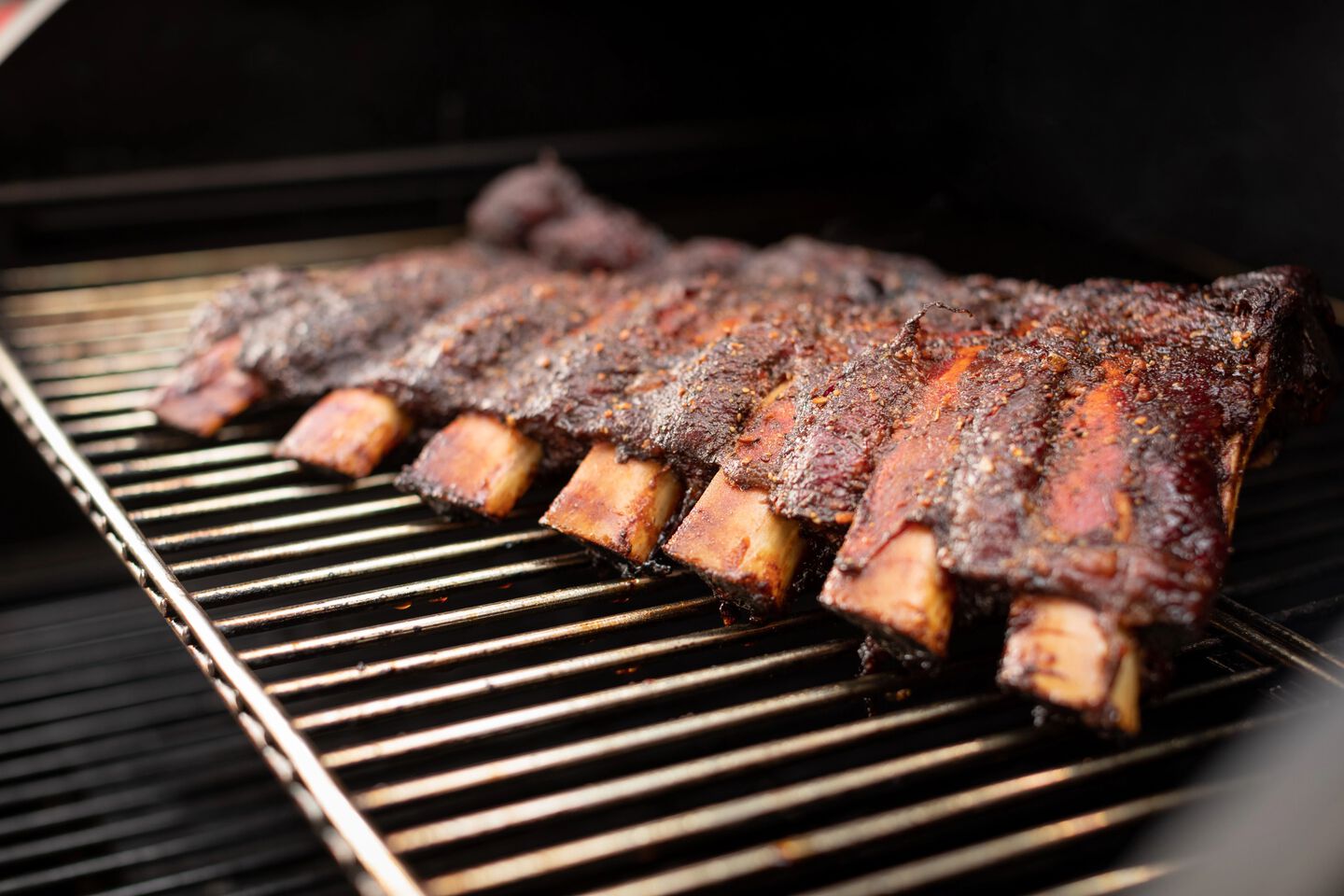 Ingredients
All Ingredients
Rack of beef back ribs
Peanut oil
Salt and pepper to taste
Camp Chef's Y'all Purpose Seasoning or your favorite brisket rub
1 part apple cider and 1 part apple cider vinegar for spritzing
Instructions
SMOKED BEEF BACK Ribs
Step 2
Leave membrane on, the beef will be fall off the bone and it will help give it structure.
Step 3
Salt both sides (Dry Brine with just salt for minimum of 3 hours if you desire.) Pepper optional (Generally your brisket rub will have enough pepper)
Step 4
Rub with Peanut oil or other binder.
Step 5
Sprinkle with desired rub.
Step 6
Preheat pellet grill to 225°F, smoke setting 8.
Step 7
Place ribs on upper rack of pellet grill. Smoke for 3 hours.
Step 8
After 3 hours start spritzing with 1 part apple cider and 1 part apple cider vinegar every 45 minutes, this will help develop a great bark.
Step 9
When internal temp reach 185-190°F, turn grill to 275°F. This will help develop your bark as well.
Step 10
Smoke until the internal temperature reaches 203°F. Ribs generally will take around 6-8 hours to reach that.
RECIPES YOU MIGHT BE INTERESTED IN