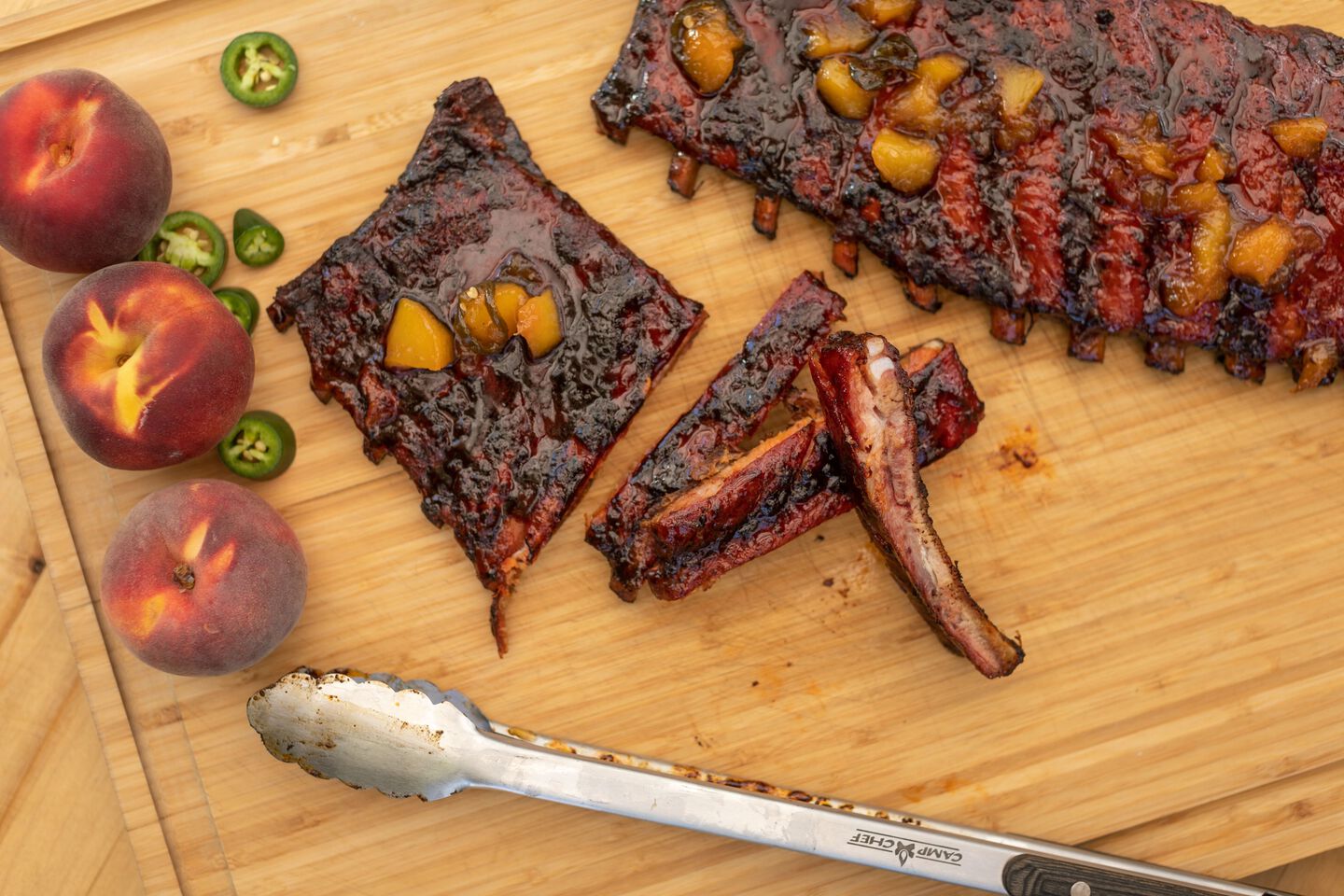 Ingredients
Peach Jalapeño Glaze
16 ounces of apple juice
4 Peaches skinned and chopped
1 jalapeño, diced
1 cup of honey
1/2 cup of butter
Pinch of ground cinnamon
Pinch of ground cloves
1 teaspoon of lemon and lemon zest
Sea salt to taste
All Ingredients
2 racks of spare or baby back ribs
1/2 cup of paprika
1/2 cup brown sugar
1 Tablespoon achiote powder
Pepper to taste
Apple juice for basting
Apple cider vinegar for basting
16 ounces of apple juice
4 Peaches skinned and chopped
1 jalapeño, diced
1 cup of honey
1/2 cup of butter
Pinch of ground cinnamon
Pinch of ground cloves
1 teaspoon of lemon and lemon zest
Sea salt to taste
Instructions
Peach Jalapeño Ribs
Step 1
Preheat pellet grill to high smoke.
Step 2
Score the membrane (a.k.a. silver skin) on the concave side of the ribs and peel it off with a paper towel for extra grip.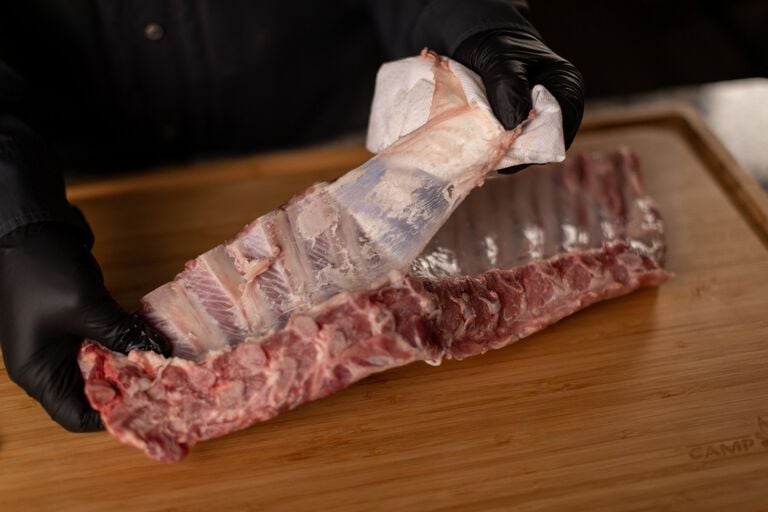 Step 3
Salt ribs and let dry brine for an hour to 8 hours (if desired).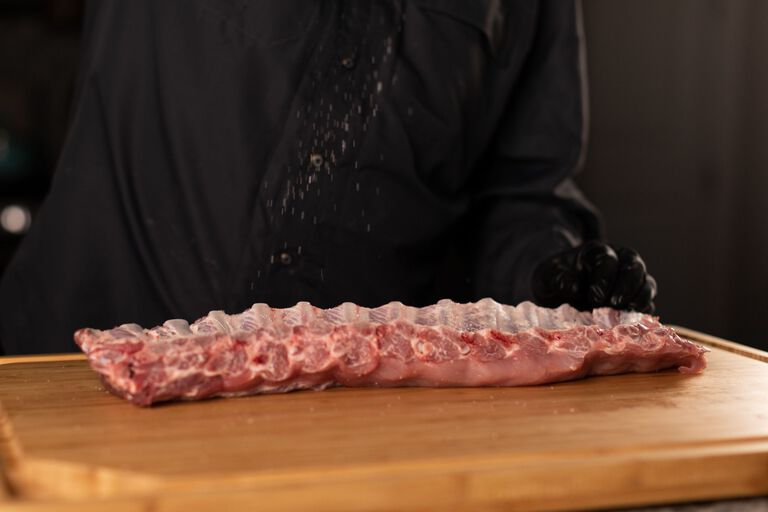 Step 4
Rub peanut oil over ribs. Pepper the ribs and lightly cover ribs with rub.
Step 5
Place the ribs on grill, bone side down.
Step 6
Spritz with 1-part apple juice 1-part apple cider vinegar every 45 minutes.
Step 7
After 5 hours check doneness, baste with peach glaze turn grill to 275°F and cook for additional 15 minutes to set glaze.
Glaze
Step 1
Heat your stove top or Sidekick to medium heat.
Step 2
In a saucepan, simmer apple juice, peaches and jalapeño and reduce by half.
Step 3
Add honey, butter, cinnamon and cloves. Continue to reduce to where the sauce will stick to the back of spoon. Add lemon juice and lemon zest. Salt to taste
Step 4
Once ready and syrup-like, finish with the Ribs Step 7.
recipes you might be interested in