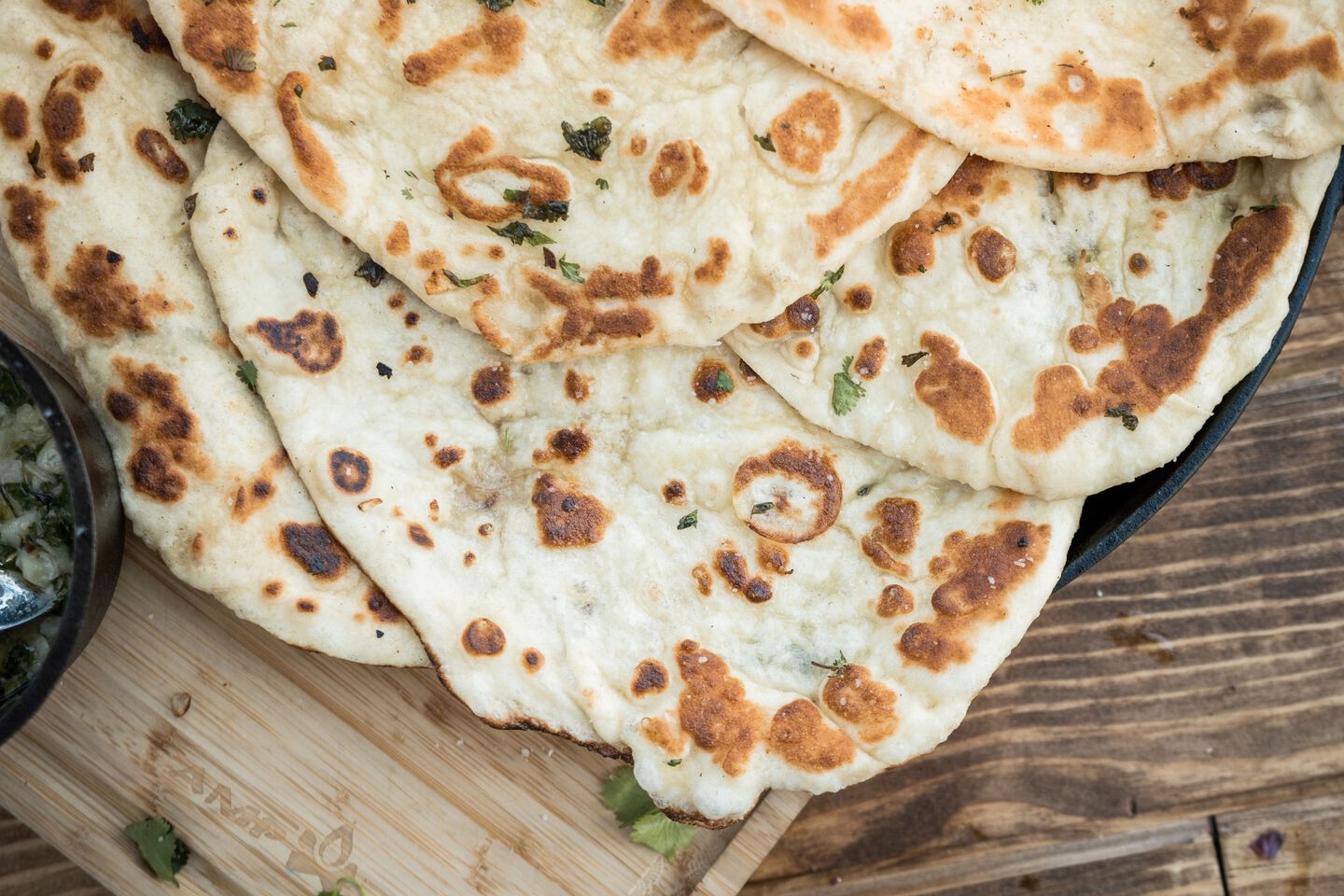 Ingredients
All Ingredients
1 cup warm water
1 teaspoon sugar
2 ¼ teaspoons yeast
3 cups All-Purpose flour give or take ¼ cup
½ cup plain yogurt, not low fat
½ teaspoon salt
2 tablespoons EVOO
2 tablespoons butter melted
4 garlic cloves minced
¼ cup chopped cilantro
Instructions
Naan bread
Step 1
In a stand mixer such as a Kitchen-aid add in the yeast, sugar, and warm water and give it a quick mix, either on low or just with a fork.
Step 2
Allow it to sit for 10 minutes.
Step 3
Add in the flour, salt, yogurt, and olive oil and mix together until they are all blended and form a dough that resembles pizza dough.
Step 4
Turn out the dough and portion into about 10 small balls.
Step 5
Put them in a container and cover them with clear wrap for 25-30 minutes before placing them in a refrigerator to store until use. I recommend waiting about 2 hours before using them if you use them the same day.
Step 6
When you're ready to cook them, melt the butter with the cilantro and the garlic in your skillet.
Step 7
Heat another cast iron skillet to medium to medium-high temperature.
Step 8
Use a rolling pin or dough roller to roll out the balls into a thin flat-bread shape.
Step 9
With a basting brush add some of the garlic and cilantro butter to the rolled out flat dough and with the butter side down lay it out on the cast iron to cook.
Step 10
Immediately add butter mix to the top side. After about a minute it should poof up and start forming bubbles.
Step 11
Flip the naan over and cook the other side for about 30 seconds to another minute until it develops the tell tale toasted-naan-bread-look.
Step 12
Remove from the heat and set it aside on a plate and allow it to cool as you repeat the process with the remaining dough balls. If you have leftover garlic and cilantro butter feel free to drizzle it on the naan.
Recipes you might be interested in