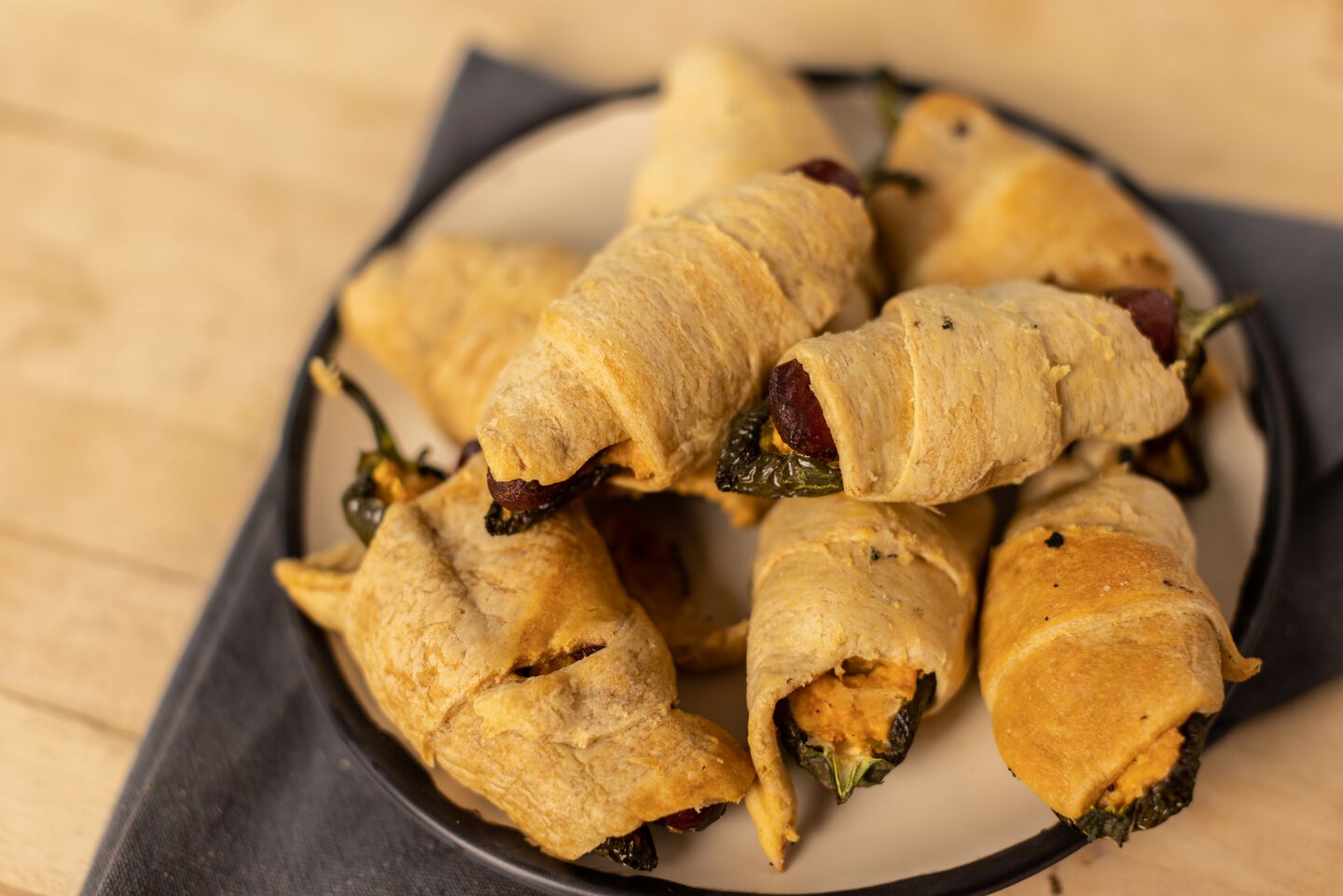 Ingredients
All Ingredients
8 jalapeño peppers
8 ounces cream cheese, softened
Camp Chef Mango Chipotle Seasoning
One package Lil' Smokies
2 Pillsbury refrigerated crescent roll dough
Instructions
Jalapeño Poppers
Step 1
Preheat your smoker to 250°F.
Step 2
Cut the jalapeños in half lengthwise and remove the seeds and membranes.
Step 3
In a mixing bowl, combine the cream cheese, cheddar cheese, and Mango Chipotle Seasoning. Fill each jalapeño half with the cheese mixture.
Step 4
Roll each filled jalapeño half in a crescent roll dough. Place the wrapped jalapenos on a baking sheet.
step 5
Place the baking sheet in the smoker and smoke for 30-45 minutes, or until the dough is golden brown and the cheese is melted. Serve hot and enjoy!