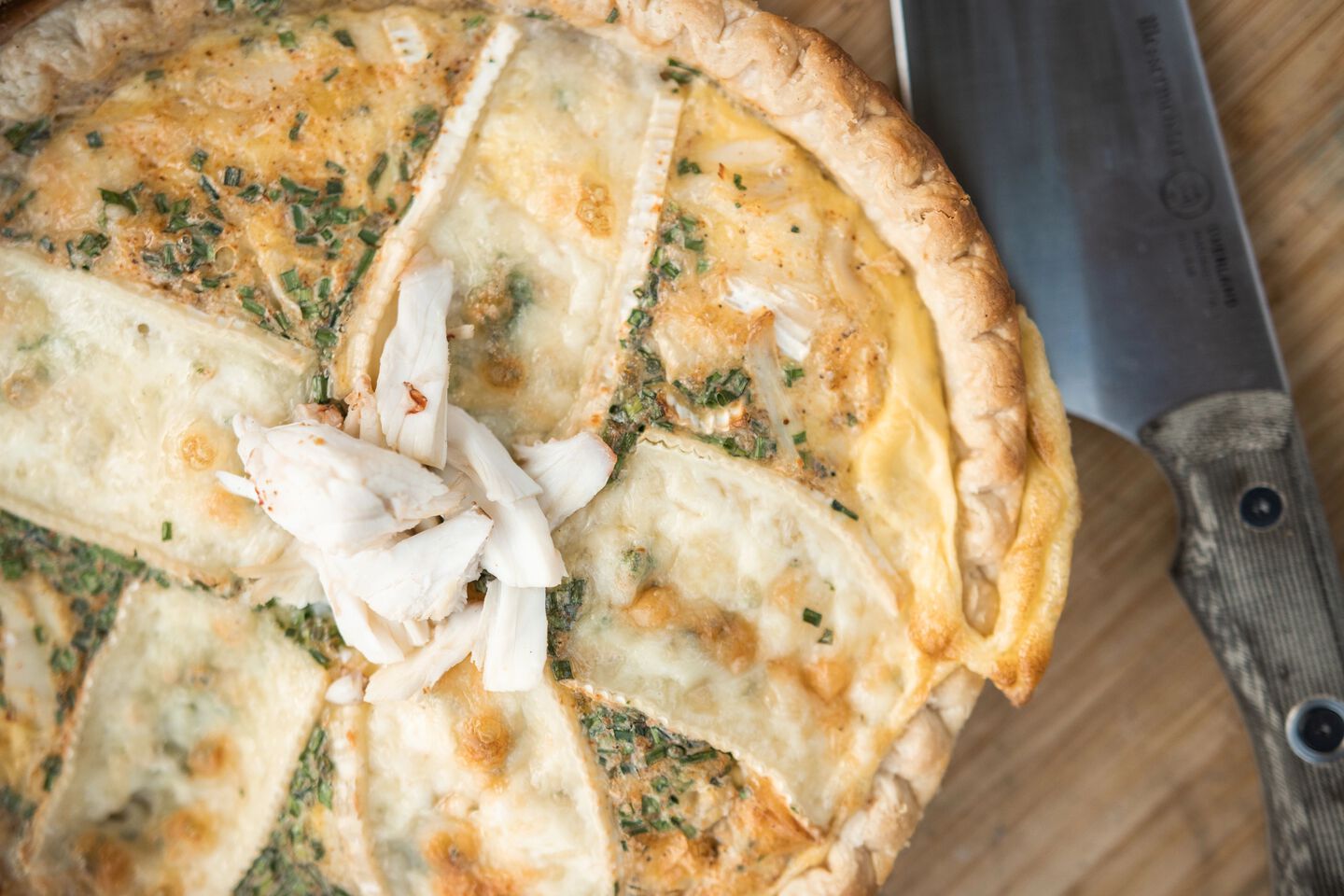 Ingredients
All ingredients
Pre-made pie crust
10 eggs
1/2 cup half & half
1 tablespoon Creole seasoning
2 tablespoons Chives, chopped
Brie cheese, thinly sliced
Jumbo lump crab meat
Instructions
Prepping the Quiche
Step 1
Set your outdoor oven to 350°F.
Step 2
While the oven is pre-heating, place your pre-made pie crust tin inside to brown.
Step 3
In a medium sized mixing bowl, combine the eggs, half & half, Creole, and chives.
Step 4
Mix well until fluffed. Set aside and begin to chop your Brie cheese into thin slices (about the thickness of a No. 2 pencil.)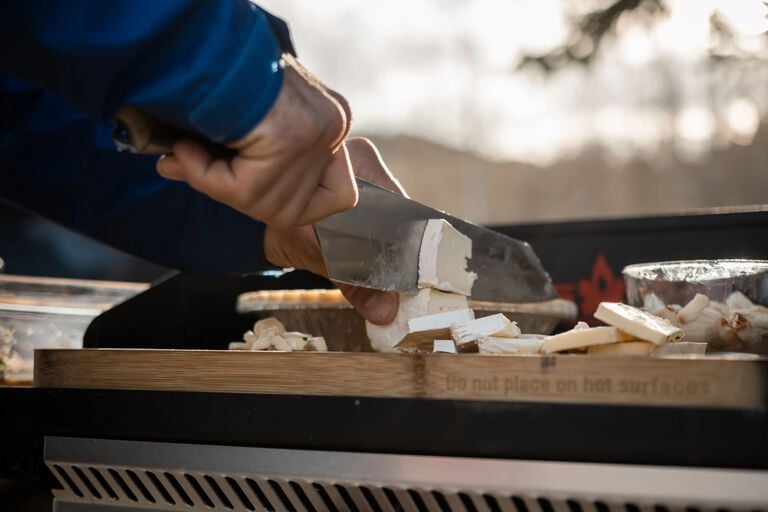 Quiche Assembly & Cooking
Step 1
Once your crust begins to brown, remove it from the oven and begin to assemble your quiche layers.
Step 2
Add a layer of Brie and jumbo crab meat to the bottom of the pan.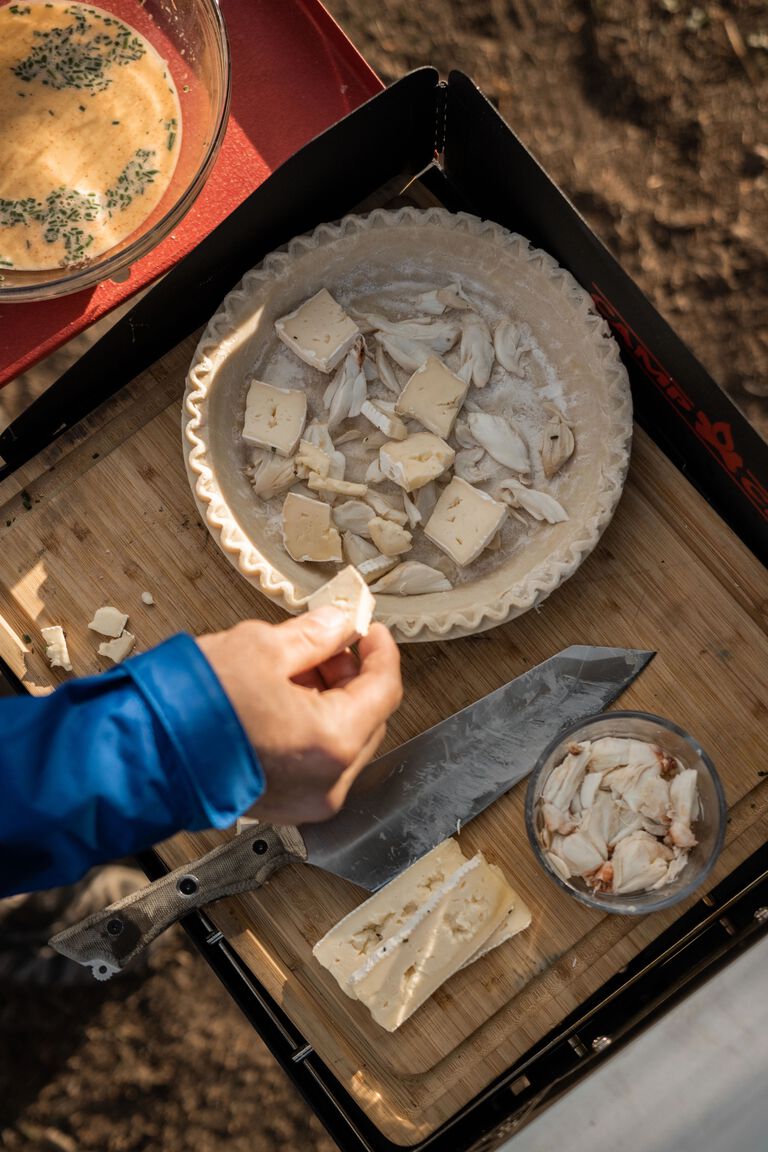 Step 3
Pour the egg mixture in and top with 4-5 slices of Brie cheese and some hunks of crab meat.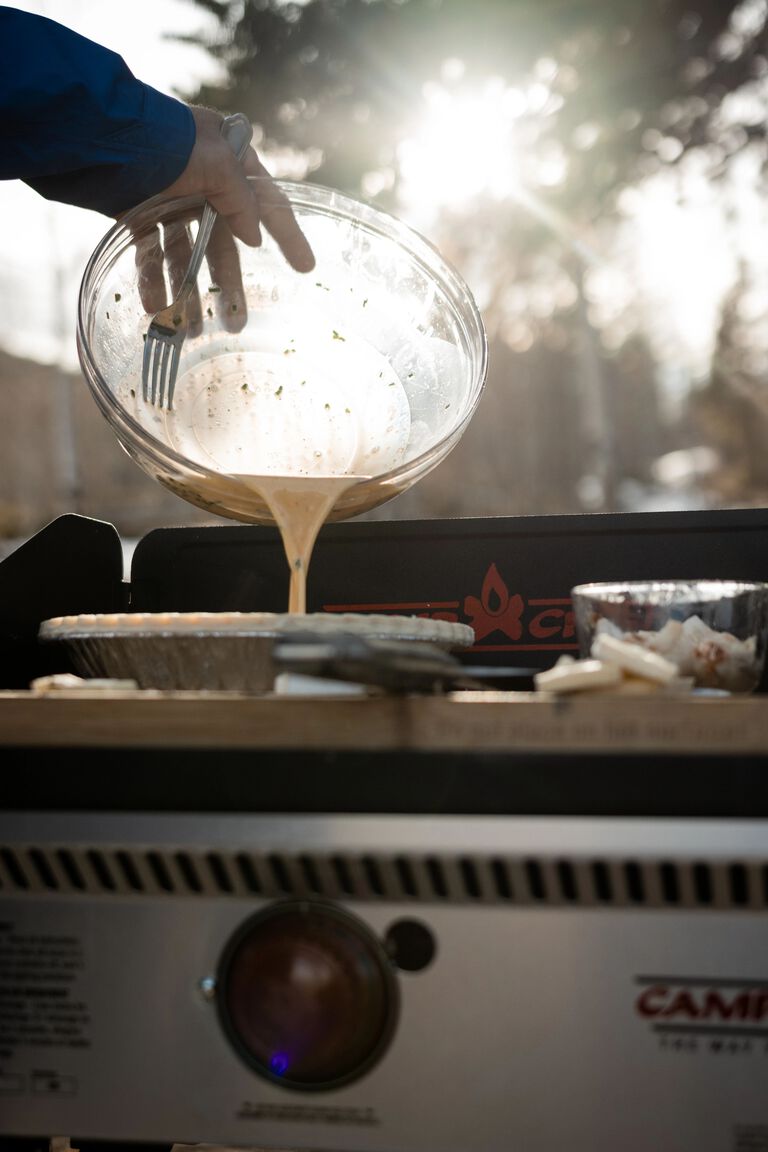 Step 4
Place back into the oven and cook for about a 30 minutes or until the quiche starts to bubble and brown.
Step 5
Slice into triangles and serve warm.