Ingredients
All Ingredients
1.5 pounds 85% / 12% ground beef
½ pound ground pork
½ yellow onion minced
1 tablespoon oregano
½ tablespoon thyme
1 teaspoon red pepper flake
½ tablespoon granulated garlic
½ tablespoon granulated onion
1 teaspoon whole caraway seed
½ tablespoon whole fennel
½ teaspoon turmeric
1 teaspoon cumin
1 teaspoon smoked paprika
½ tablespoon black pepper
Roughly ¾ a tbsp salt
2 eggs
1.5 tablespoon sour cream
1.5 cups panko bread crumbs
1 10 oz can of Rotel original
Cube of cheddar cheese about ¾ inch square and 4 inches long
Instructions
Smoked Cheese Filled Meatloaf
Step 1
Preheat your pellet grill to Hi smoke or 325°F .
Step 2
Using a large bowl, start out by tearing the beef and pork apart into small bits or clumps so it's easier to mix together.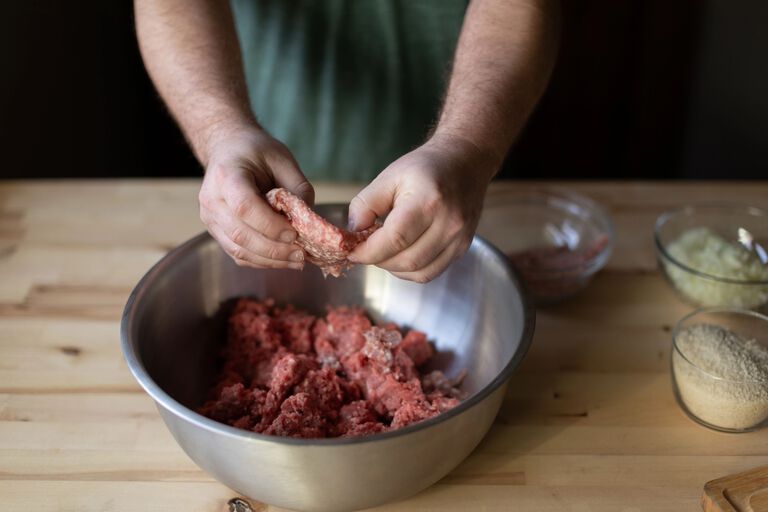 Step 3
Add all of the seasonings into the bowl; the eggs, sour cream, can of Rotel, and the panko. Mix everything thoroughly.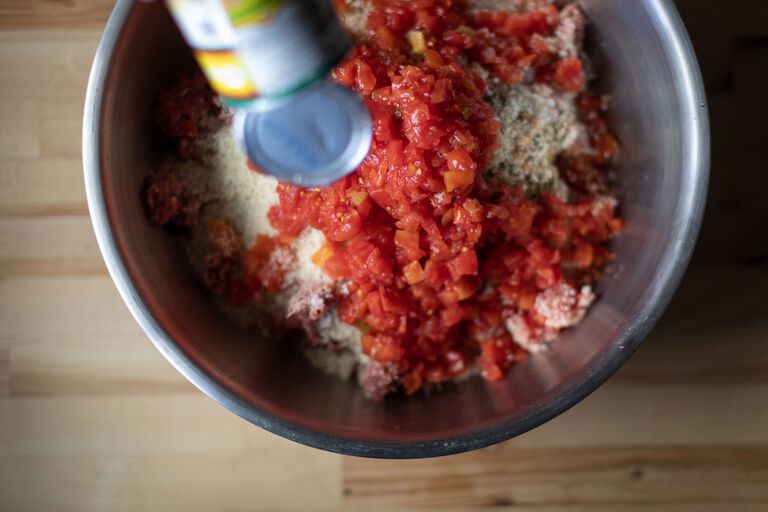 Step 4
Lay out an adequate size piece of butcher paper and place the mixture in the middle, set in the cheese brick and form the meat around it.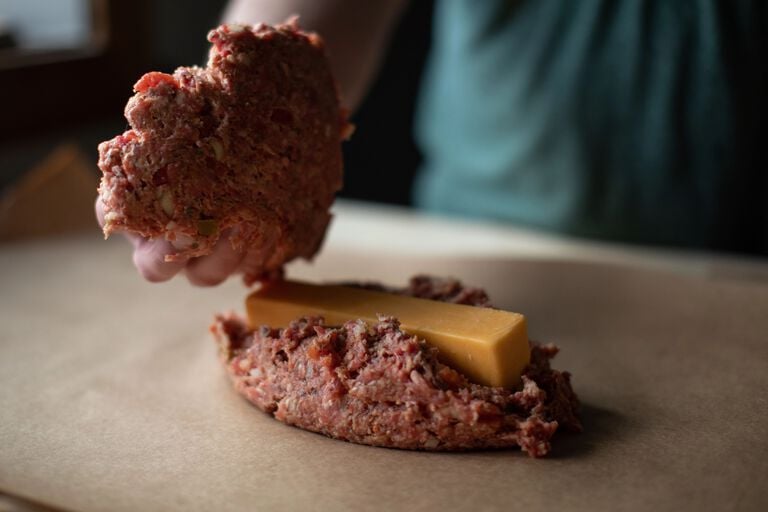 Step 5
Roll over the butcher paper and twist the ends forming a log, similar to how you can purchase larger portions of ground beef in the store. Fold under the twisted flaps on the end.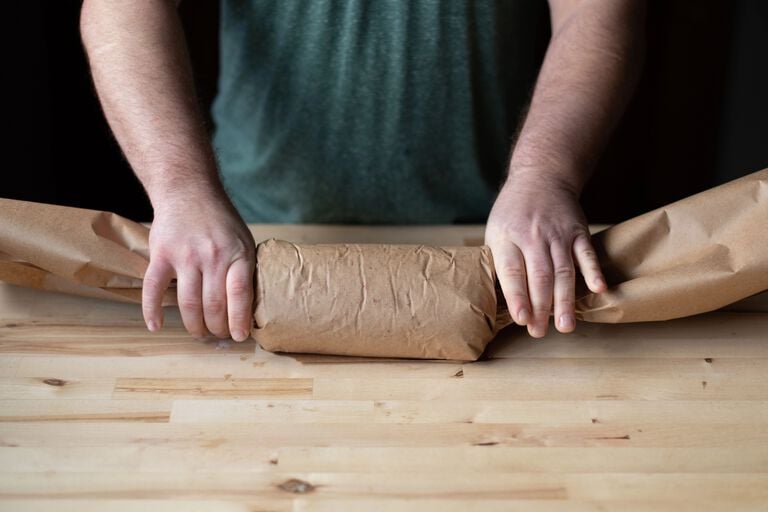 Step 6
Place in the smoker for 1 hour and 45 minutes to 2 hours. It is done when the internal temperature is 165°F .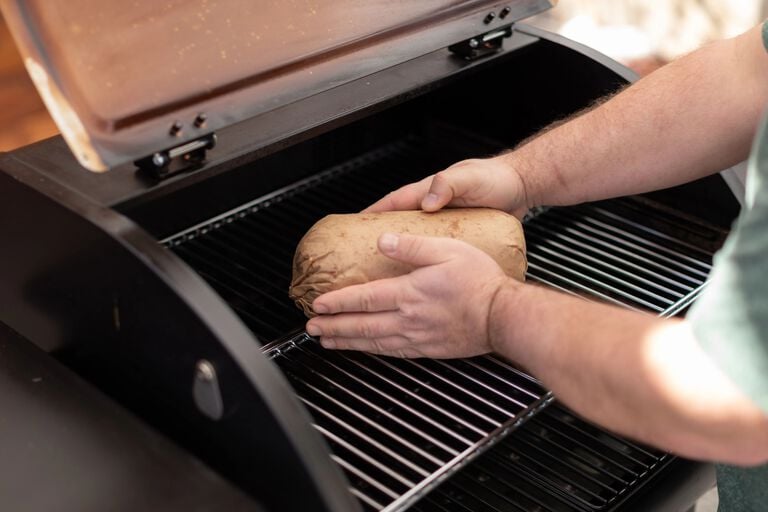 Step 7
Remove it and allow it to rest for 10 minutes undisturbed.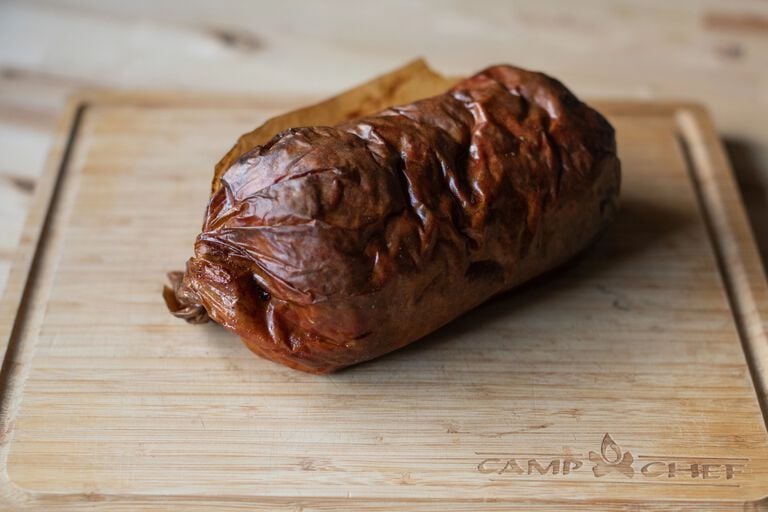 Step 8
Unroll it and be gentle, remove the meatloaf and set it on a sheet tray. Brush it with bbq sauce and place it back into the smoker for 10-15 minutes until the sauce thickens up and glazes the outside.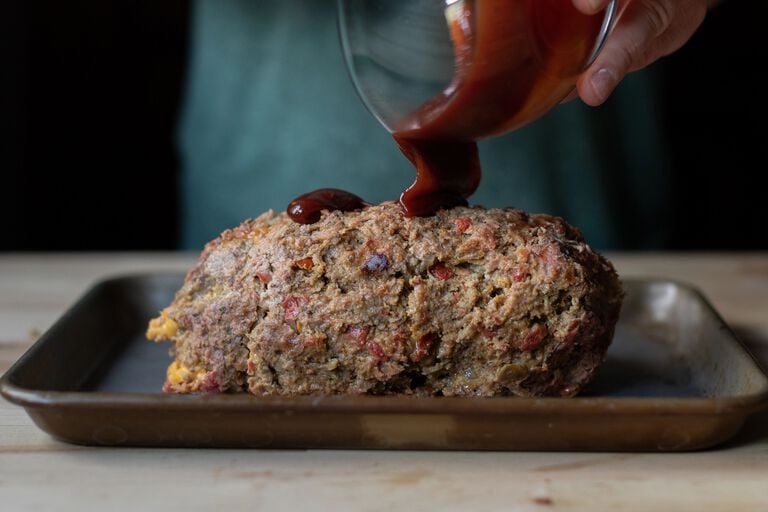 Step 9
Remove it and allow it to rest again for 10 minutes before slicing.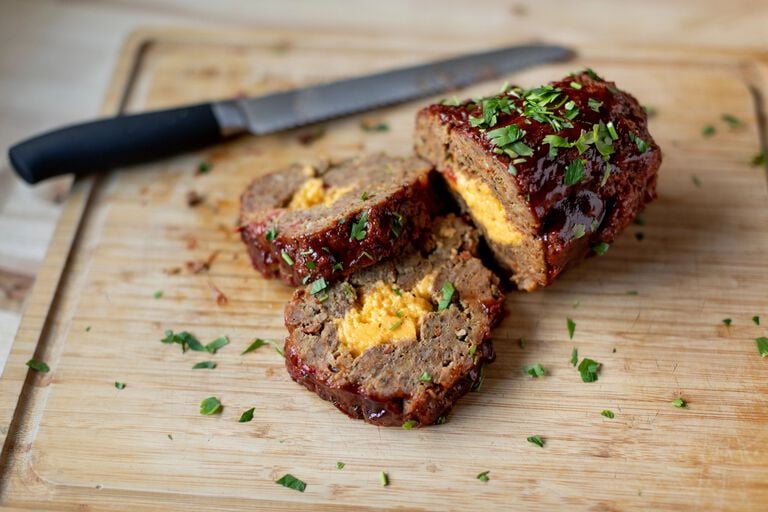 Recipes you might also be interested in