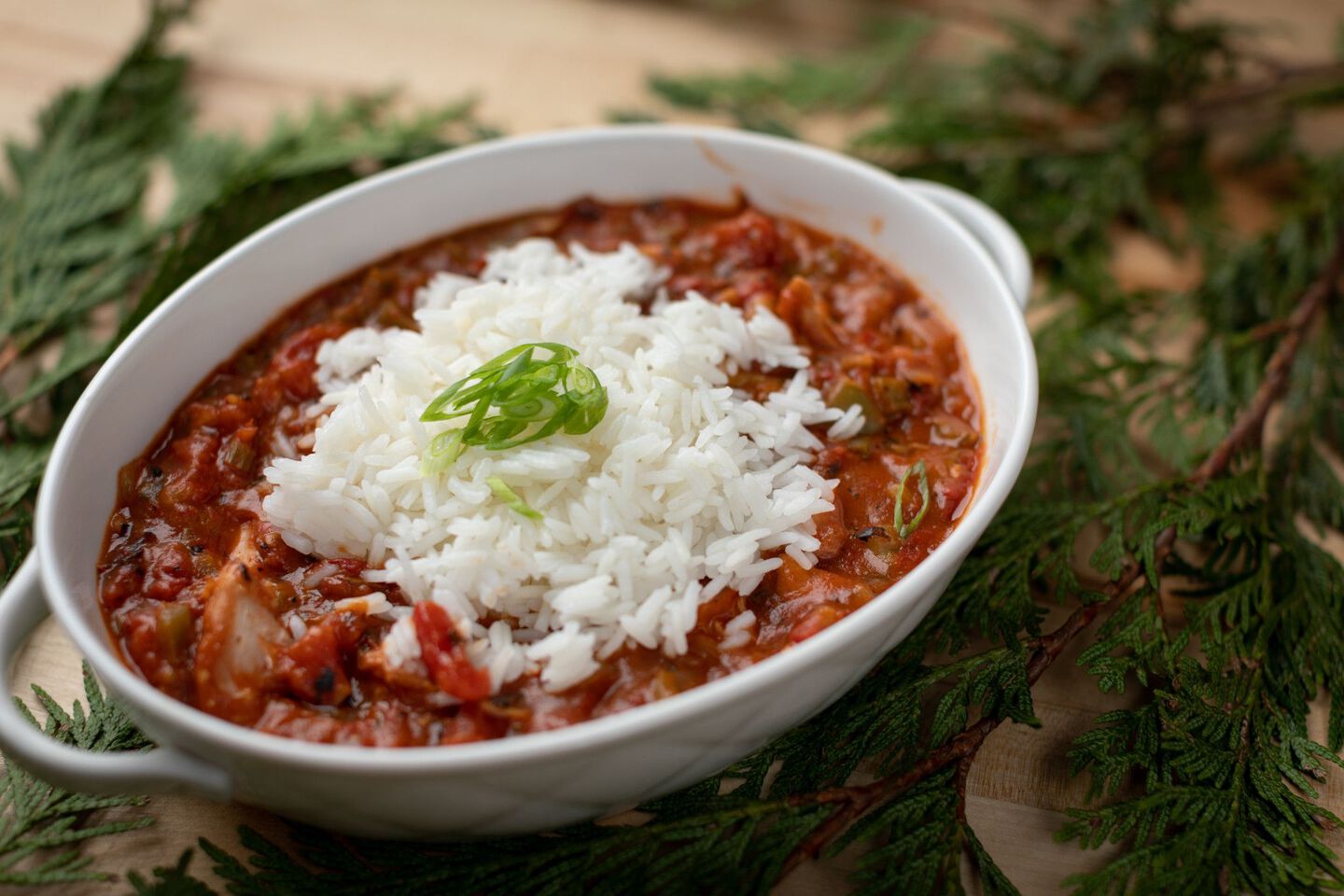 Ingredients
All Ingredients
3 pounds of turtle meat or chicken thighs, diced into 1/2 inch pieces
4 Tablespoons peanut oil
1 medium onion, chopped
1 green pepper, chopped
3 stocks of celery, chopped
4 cloves of garlic, chopped
4 Tablespoons flour
2 cups chicken stock
56 ounces of diced fire roasted tomatoes
1 Tablespoon fresh thyme
1 Tablespoon fresh oregano
2 to 4 teaspoons cayenne, depending on heat preference
Salt and pepper to taste
Garnish with sliced green onions
White rice, cooked for serving
Instructions
Smoked Turtle Sauce Piquant
step 1
Preheat pellet grill at low smoke or at 165 °F on smoke setting 7.
step 2
Smoke turtle or chicken for 1.5 hours.
step 3
Heat 12-inch Dutch oven with 2 Tablespoons of peanut oil on Sidekick or stove top to medium heat. Place smoked turtle or chicken in heated Dutch oven and brown.
step 4
Remove meat from Dutch oven and set aside, leaving oil in oven. Add onions, peppers and celery. Saute on medium heat until onions are translucent and vegetables are softened. Add garlic and sauté until fragrant, about 30-45 seconds. Add flour and brown.
step 5
Once flour is browned, add chicken stock. Incorporate with flour and add tomatoes.
step 6
Add remaining ingredients and simmer for two hours, partially covered.
step 7
Salt and pepper to taste. Adjust heat with cayenne and serve over rice.
Recipes you might be interested in