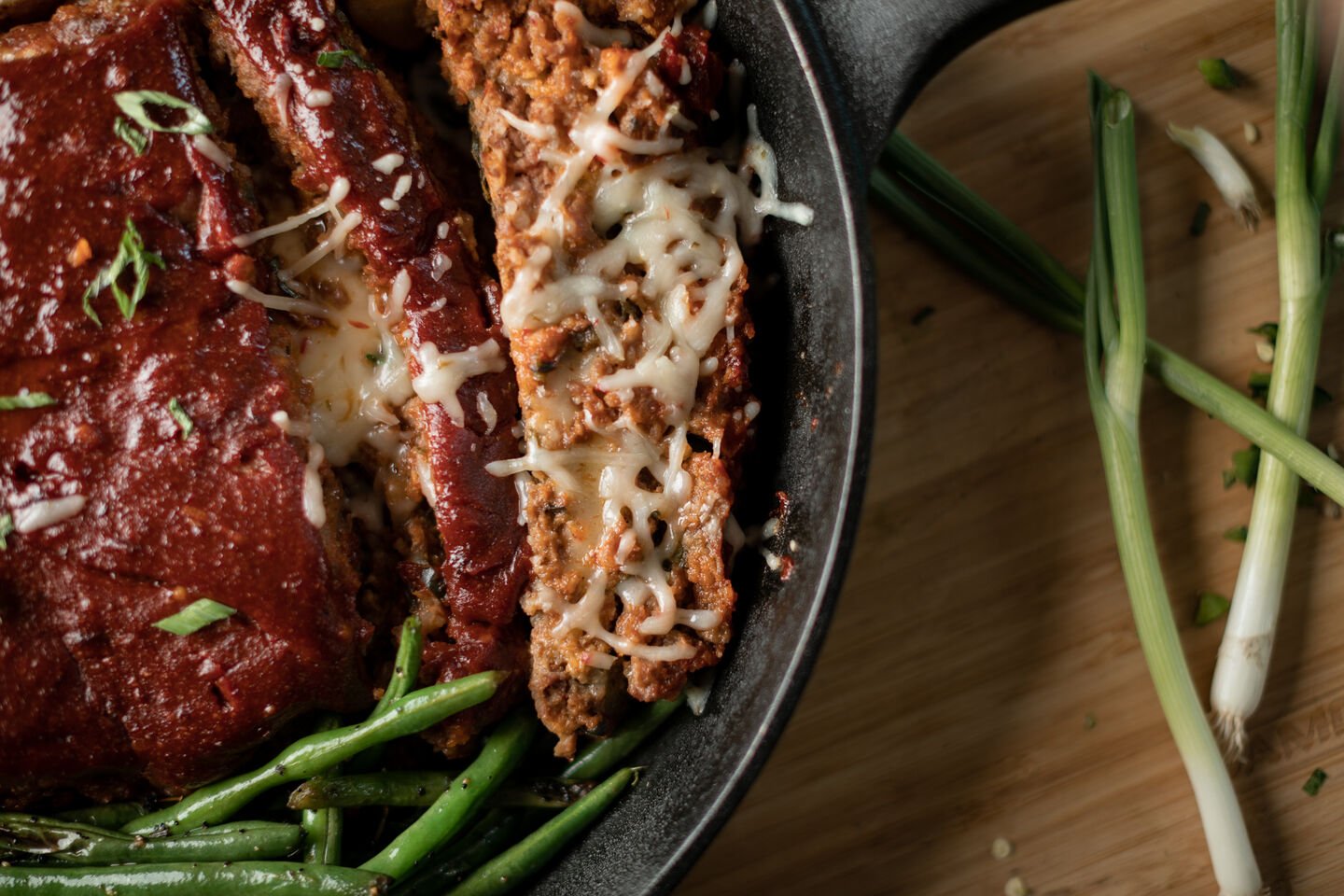 Ingredients
All Ingredients
1 1/2 pounds ground beef
1/2 pound sausage
1/2 cup bread crumbs
3/4 cup plain yogurt
1/4 cup milk
2 large eggs
2 Tablespoons chopped garlic
1/2 cup Parmesan cheese
1/2 Tablespoon dried parsley
1/2 teaspoon dried oregano
1 1/2 teaspoons Kosher salt
Black pepper
Camp Chef Y'all Purpose Seasoning
Instructions
Smoked Meatloaf
step 1
Start the pellet grill and turn it to high smoke to preheat. If you pellet grill does not have high smoke setting set it to 225°F on the highest smoke setting.
Step 2
Using a medium size bowl, mix all ingredients (except the meat) and seasonings together. Mix the ground beef and sausage together separately and add it to the other ingredients in the bowl. Mix very well and form into a loaf.
step 3
Roll it in your favorite rub. Set on a jerky rack with a cookie sheet or roasting pan underneath to catch grease drippings. You can also cook it directly on a baking sheet or cast iron dish. Insert the meat probe into the center before shutting the grill lid.
Step 4
Cook on high smoke for about 30 minutes, then finish cooking at 350° F until the internal temperature hits 160° F. This usually takes about an hour.
RECIPES YOU MIGHT BE INTERESTED IN