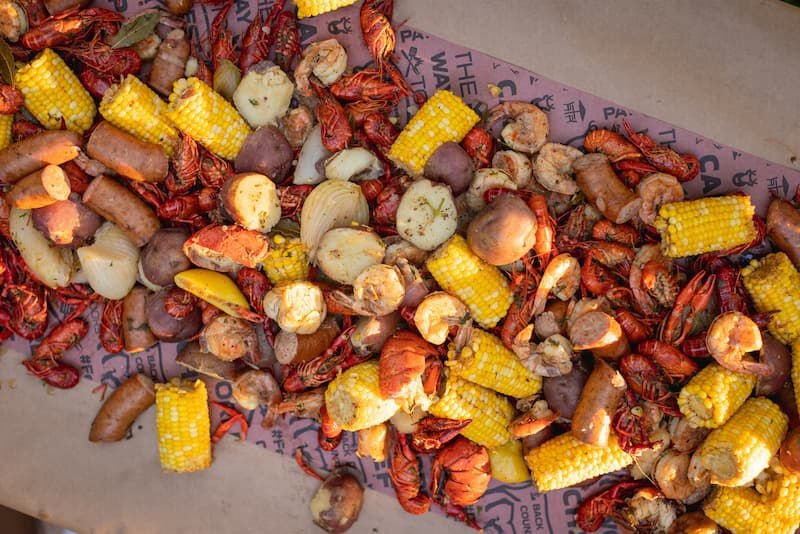 Ingredients
All Ingredients
Makes two batches
40 pounds of Crawfish or shrimp
Water, enough to fill 2/3 of the 100 QT pot
6-8 pounds of Smoked Andouille Sausage
5 pound sack of red potatoes
4 pounds of White Mushrooms
5 pound sack of onions
5-6 pounds corn, shucked and halved
1 sack of garlic heads
5 pound sack of oranges, halved
5 pound sack of lemons, halved
1 bag of seafood boil seasoning (Louisiana Brand)
Instructions
Step 1
Fill your 100 QT Boiler 2/3 the way up with water. (Fill line.) Heat on high.
step 2
Depending on how many pounds of crawfish you ordered, begin hosing them off (to get rid of the mud.) Use a large container or bucket for this. When the water runs clear—you know you're ready to move on.
step 3
By now you should have a rolling boil. Add in your seafood boil seasoning. (Depending on your spice preference you can add this in later for a milder take.)
Step 4
Squeeze the halved citrus fruit into the pot, dropping the rinds in at the end.
step 5
Dump any root vegetables like potatoes, onion and garlic in. Along with the corn. These will take the longest to boil. Stir occasionally. Boil for 20-30 minutes.
Step 6
Finally, add in your shrimp/crawfish, sausage, and mushrooms. Turn off the boiler and let these final contents soak for 30 minutes.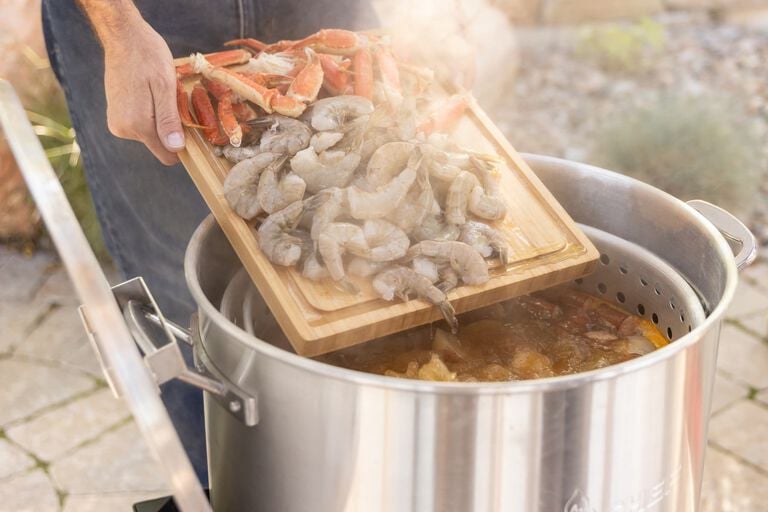 Step 7
Once the seafood is done. Use a hot pad or the Heat Guard Gloves to carefully lift the basket.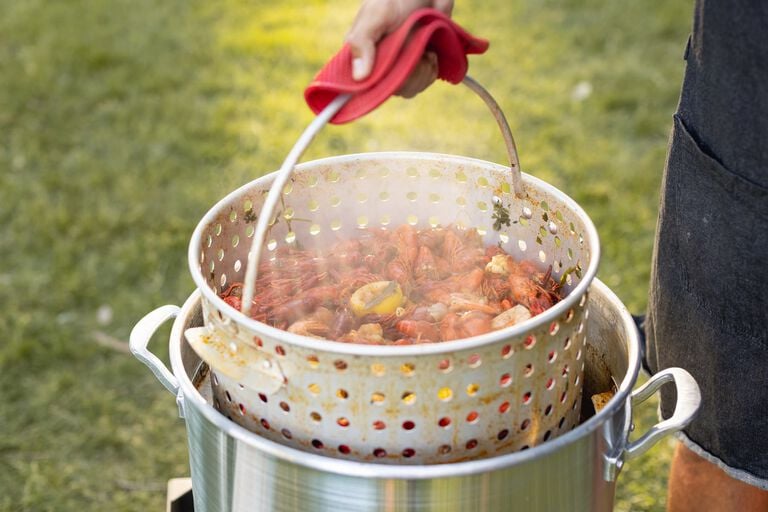 step 8
Align the inner brackets and allow the contents to drain.
step 9
Lift the basket out of the pot. (This may take two people.)
Step 10
Carefully dump the contents out on newspaper or butcher paper for everyone to enjoy.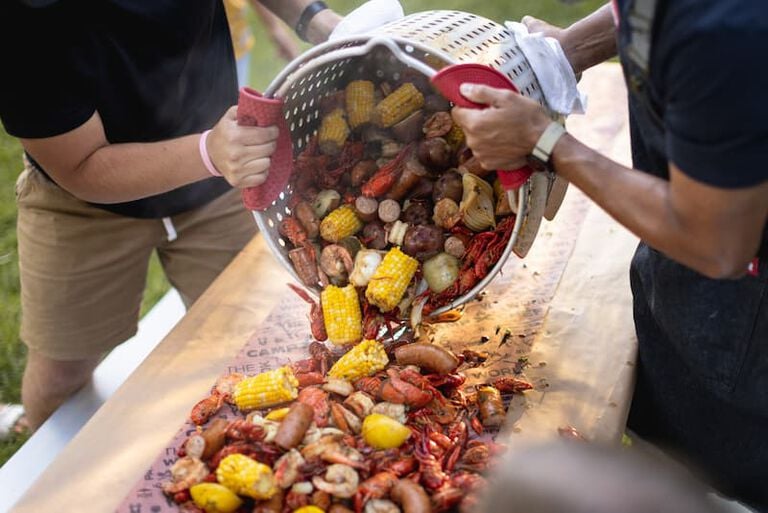 RECIPES YOU MIGHT BE INTERESTED IN