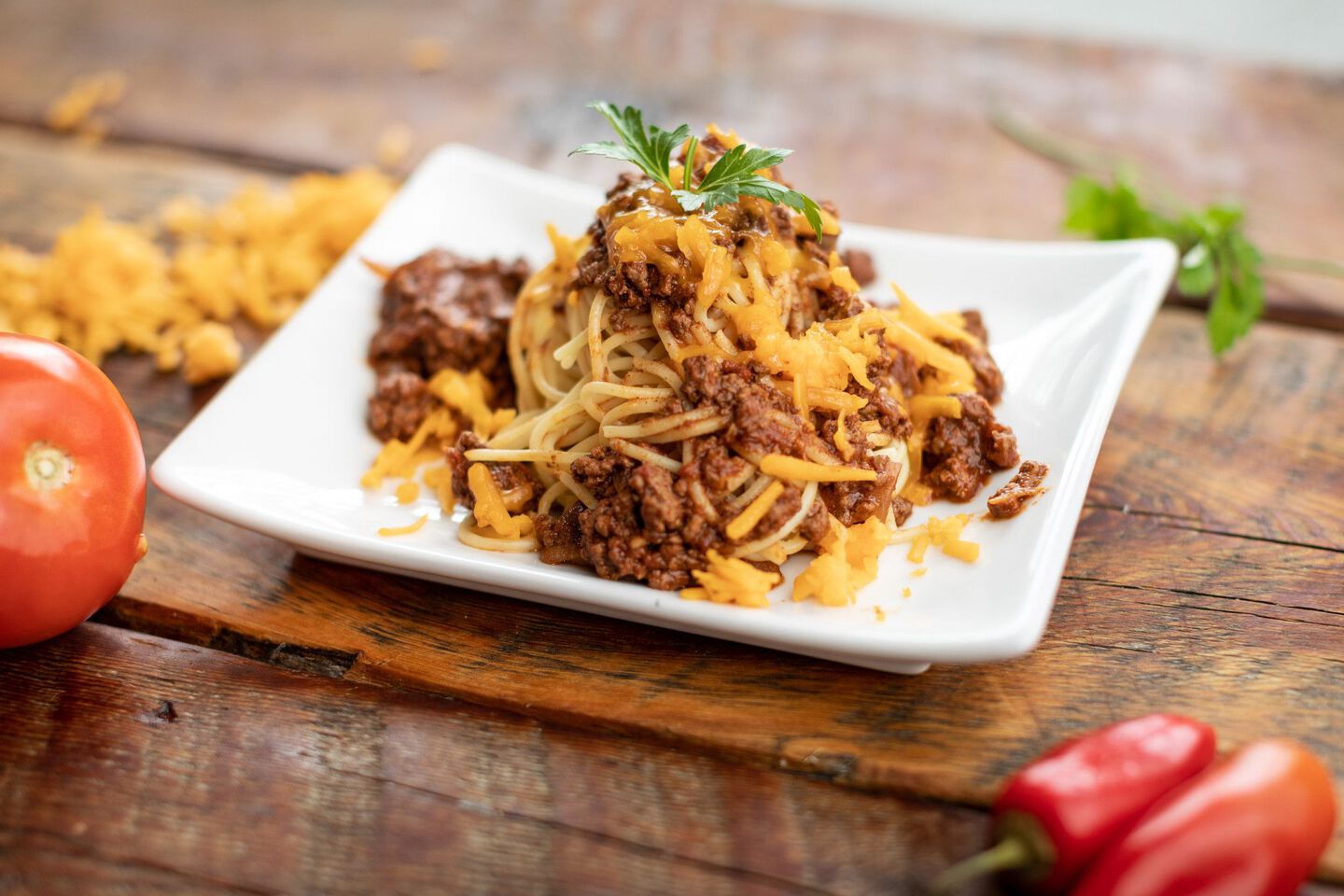 Ingredients
All Ingredients
2 lbs ground beef
2 cups beef broth
2 cups water
1 large onion, diced
1 - 15 oz can tomato sauce
2 teaspoons minced garlic
1/2 teaspoon all-spice
1 teaspoon cumin
3 Tablespoons chili powder
1/2 teaspoon cinnamon
1 Tablespoon cocoa powder
2 bay leaves
3 Tablespoons apple cider vinegar
1 teaspoon cayenne
1/2 lemon, squeezed
Instructions
Dutch Oven Cincinnati Chili
Step 1
In a large Dutch oven, add ground beef, broth and water, bring to a boil and stir your beef until it separates into little pieces, reduce heat and simmer for about 30 minutes.
Step 2
Once beef is cooked, add remaining ingredients and stir to combine. Bring to a boil and reduce heat and simmer uncovered for about 2 1/2 hours or until thickened. Juice lemon over sauce and stir.
step 3
Serve over spaghetti or hot dogs.
Recipes You might also be interested in