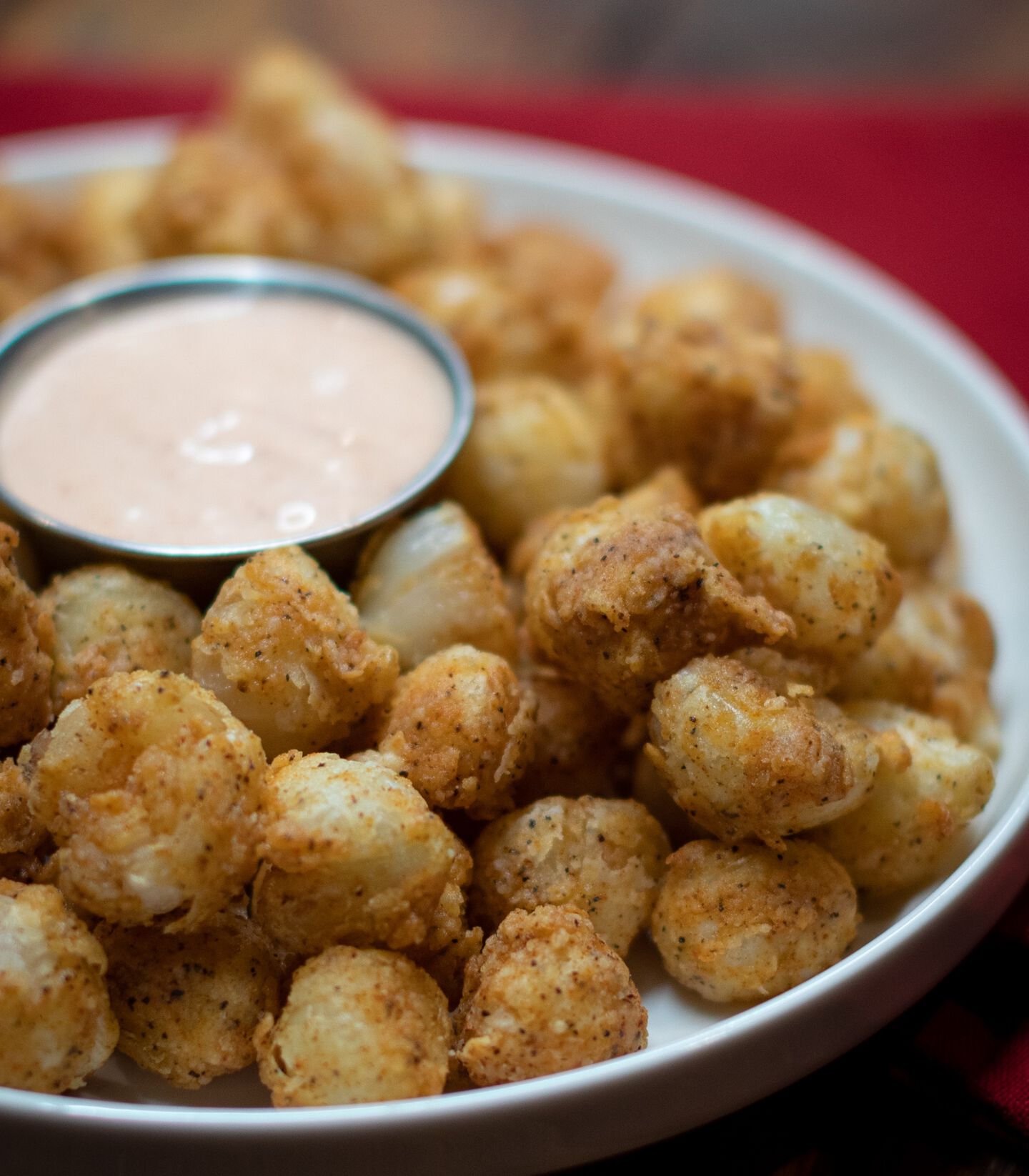 Ingredients
for the dip
1/4 cup mayonnaise
1/4 cup sour cream
1 Tablespoon ketchup
1/2 teaspoon paprika
Pinch of salt and pepper
for the bites
2 bags of pearl onions
2 eggs
1 pint buttermilk
2 cups all-purpose flour
1 Tablespoon paprika
1 Tablespoon kosher salt
1 Tablespoon pepper
1 teaspoon cayenne pepper
Vegetable or peanut oil for frying
All Ingredients
2 bags of pearl onions
2 eggs
1 pint buttermilk
2 cups all-purpose flour
1 Tablespoon paprika
1 Tablespoon kosher salt
1 Tablespoon pepper
1 teaspoon cayenne pepper
Vegetable or peanut oil for frying
1/4 cup mayonnaise
1/4 cup sour cream
1 Tablespoon ketchup
1/2 teaspoon paprika
Pinch of salt and pepper
Instructions
Bloomin' Onion Bites
step 1
Mix together eggs and buttermilk.
step 2
Peel onions, cut off the root, make 2 slices 3/4 the way down from where the root was toward the tip to create 4 sections. Let onions soak in buttermilk egg mixture for 30 minutes.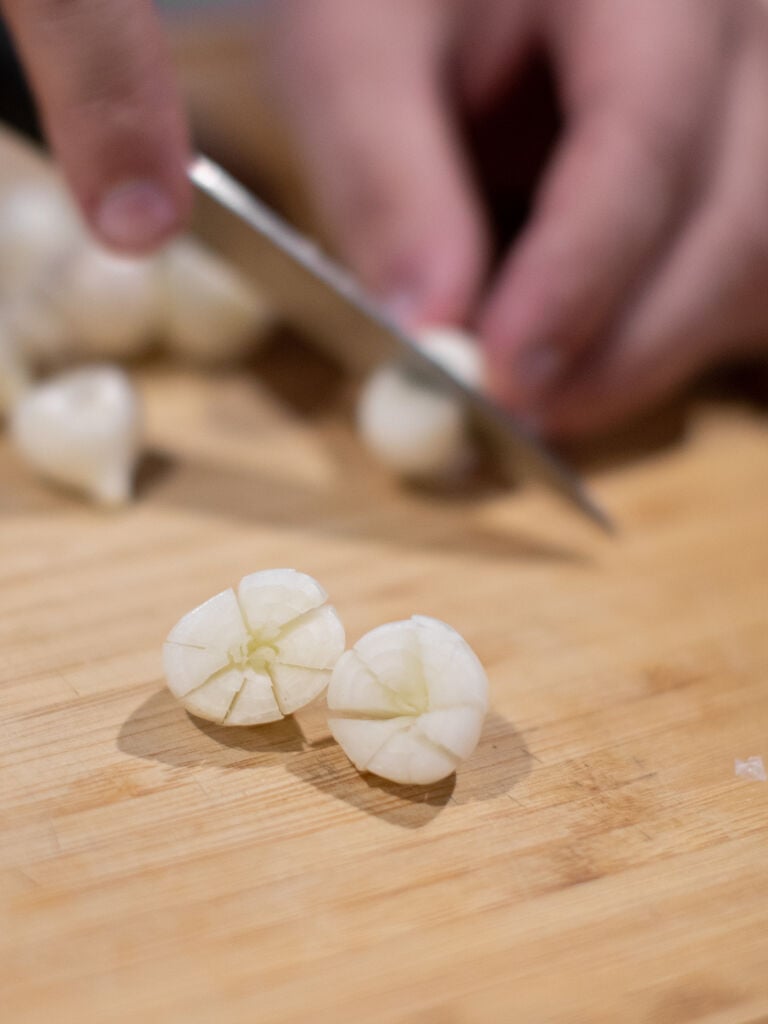 step 3
Add oil to fry pot and begin to heat up on Sidekick on medium high heat.
step 4
Mix together flour, salt, pepper, paprika, and cayenne pepper. Roll onions in flour mixture, make sure to get flour in between the layers and sections of the onions.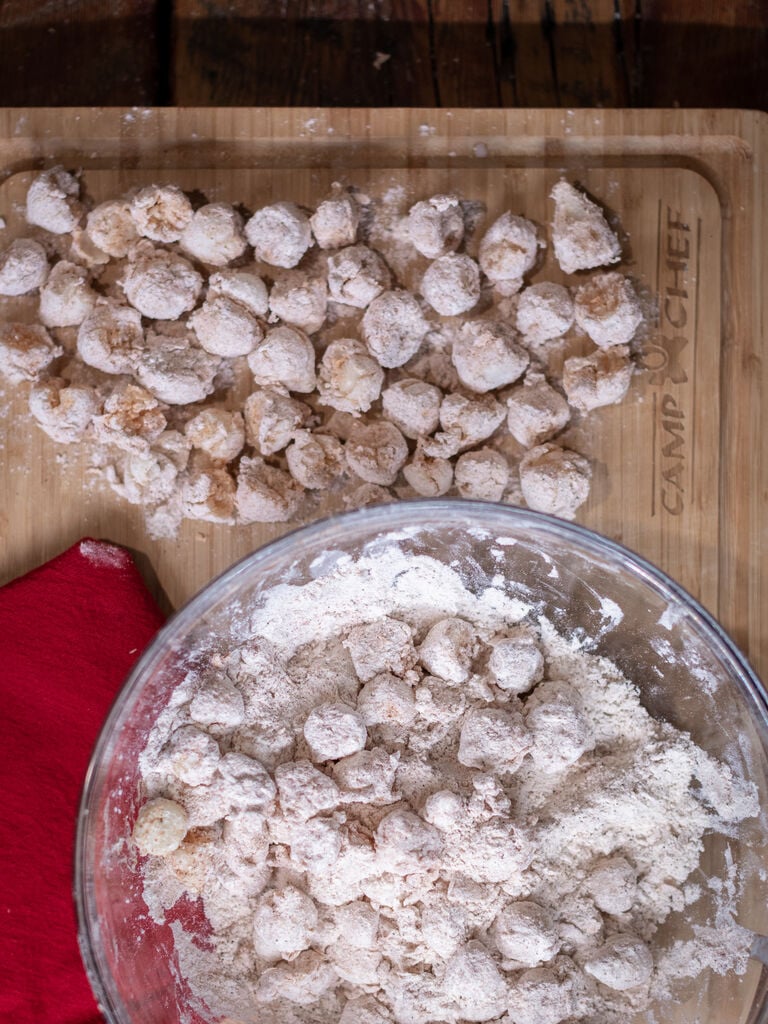 step 5
When oil reaches 350 °F, fry onions until golden brown.