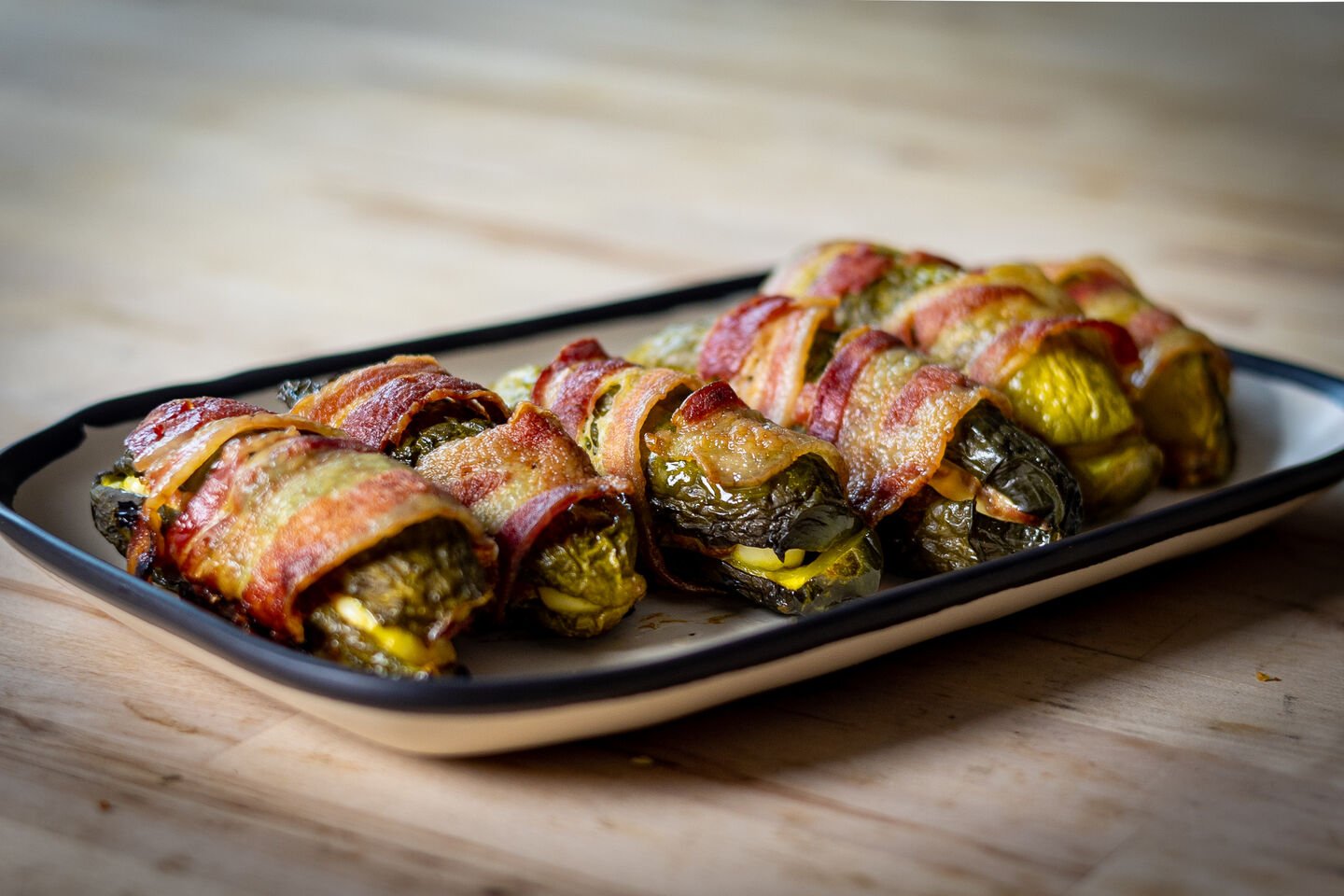 Instructions
Stuffed Pickle Poppers
Step 1
Preheat your pellet grill or smoker to 250°F.
Step 2
Cut pickles in half. Scoop out seeds to make channel in the middle.
Step 3
Fill one side with the string cheese and the other with sausage.
Step 4
Sandwich back together, wrap with bacon, and add toothpicks to keep them together.
step 5
Place the pickle poppers in the smoker and smoke for 45 minutes or until the cheese is melted, the bacon is crispy, and the sausage is heated through.
step 6
Remove from the smoker and serve immediately. Enjoy!
Recipes you might also be interested in