Glamping is exactly as it sounds—glamorous camping. When compared to the traditional camping experience, glamping includes added amenities and facilities to allow for a more affluent outdoor experience.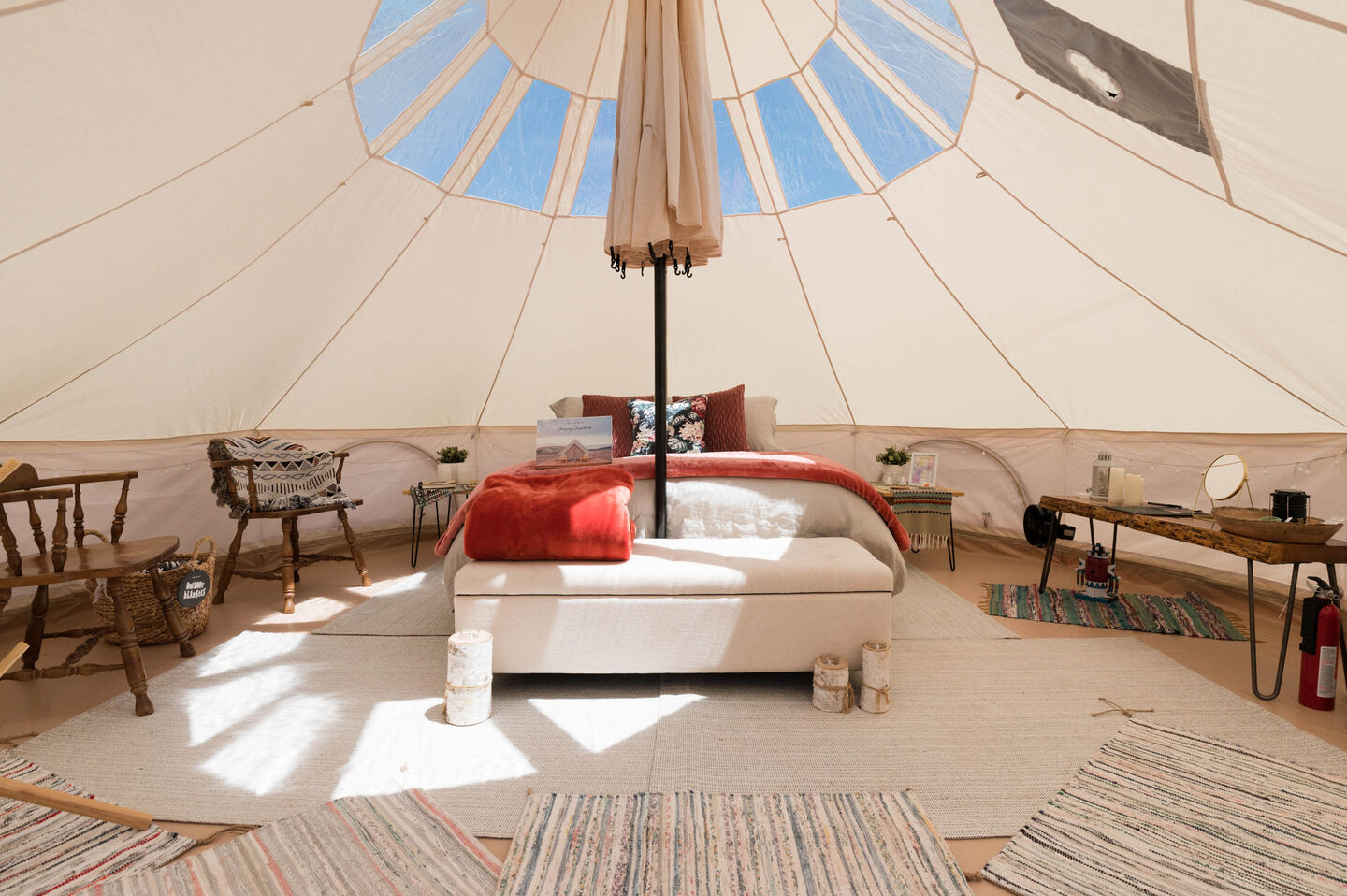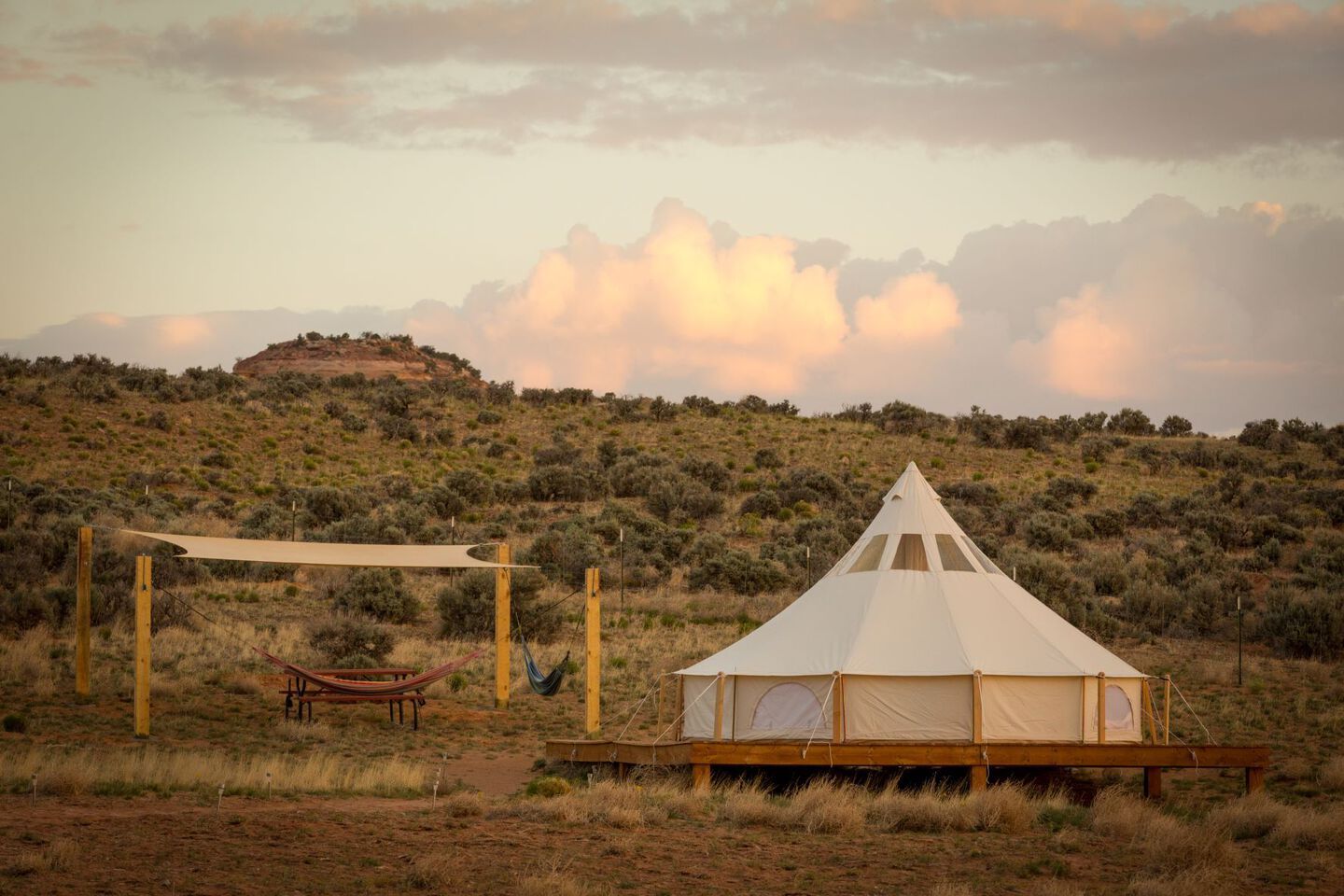 WHO IS GLAMPING CANYONLANDS?
FAMILY OWNED, OFF-GRID CAMPING EXPERIENCE
Husband and wife Keshia and Erik started Glamping Canyonlands in 2020 with the hopes to inspire those to get outside by offering a unique off-grid experience. Their empire consists of six luxury, overnight glamping tents, complimentary sauna, breakfast (including freshly brewed french press coffee), and unbeatable stargazing—all on 22 acres of peace and quiet.
A COMMUNITY RALLIES TOGETHER
The afternoon of August 14, 2022 changed Glamping Canyonlands and the entire Monticello community. Floods ripped through the southern Utah luxury camp ground, destroying a number of the ground's communal areas. Destruction, unsafe living environments, and the crippling possibility of shutting down taunted the "glamping" company.
Watch this touching Camp Chef Story on how a group of volunteers galvanized behind this small business.