Gaining in popularity over recent years, overlanding is a vehicle-based, adventuring seeking, camping activity, typically lasting weeks to months. These off-the-beaten-path explorers are self-reliant—building out their 4x4's to not only fit but thrive in their given lifestyle. Their love for camping, long-term remote exploring, and vehicle mechanics differs them from other popular outdoor nomads such as van-life, backpackers, car camping, off-roading, and rving.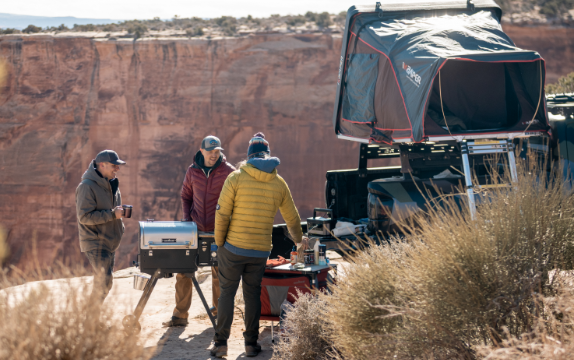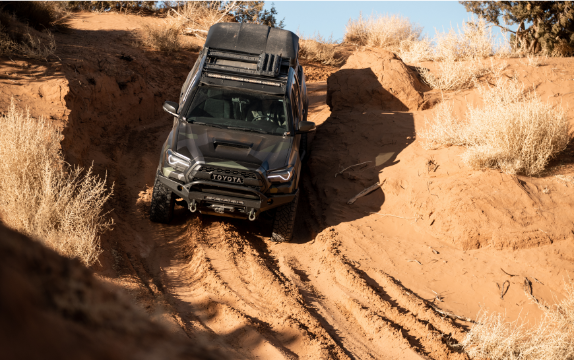 Jason had little to no outdoor camping experience when he moved to Colorado and was invited on an overnight camping trip. He was immediately drawn in by the freedom that overloading offered. Admiring the places he could get to when accompanied with a capable vehicle. He traded in his two-wheel sports car for a Toyota Tacoma and slowly began outfitting it for his specific needs. He started to document his cooks and his adventures and the rest is history!
•Pick a rig (usually a 4-wheel drive vehicle)
•Learn to safely handle and drive your 4x4 on off-road terrain
•Gather travel and accessory inspiration from other experts via travelogues, social media, vlogs, etc.
•Be slow and selective when building out your unit. Find components that adhere to your comfortability level.
•Get a GPS - Garmin Overlander, Magellan TRX7 CS Off-Road And Trail GPS, etc.
•Plan a test trip not too far from home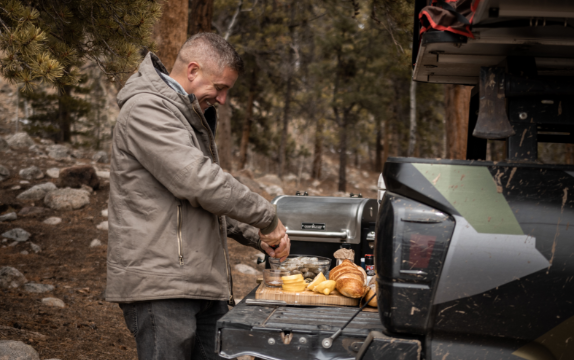 CRAB & BRIE CHEESE QUICHE
•Pre-made pie crust
•10 eggs
•1/2 cup half & half
•1 tablespoon Creole seasoning
•2 tablespoons Chives, chopped
•Brie cheese, thinly sliced
•Jumbo lump crab meat
Set your oven to 350°F. While it's pre-heating place your pie crust tin inside to brown. In a bowl, combine eggs, half & half, Creole, and chives. Mix well until fluffed. Assemble your quiche layers. Cook for about a half hour or until the quiche starts to bubble and brown.