Are there a few outdoor enthusiasts on your Christmas shopping list this year? Camp Chef has got you covered. We have several gift ideas for the backcountry explorer this year. Open up the door to adventure and incredible food with any of the products below.
The Stryker is the definition of portability when it comes to outdoor stoves. Weighing less than two pounds and fitting into one mesh carry bag, your mountain-loving friend or family member will be able to take this stove anywhere the trail leads. We offer a
butane-burning model
and a
propane-burning model
.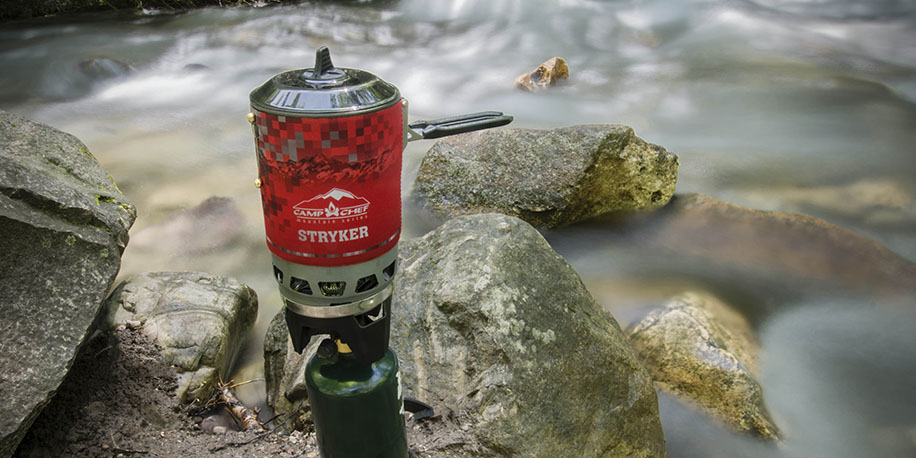 To complete your favorite camping junkie's collection, gift this four-piece accessory set alongside a Stryker. The lightweight aluminum pan and kettle are designed for great cooking on the go. They make it easy to do more than just boil water with a small stove.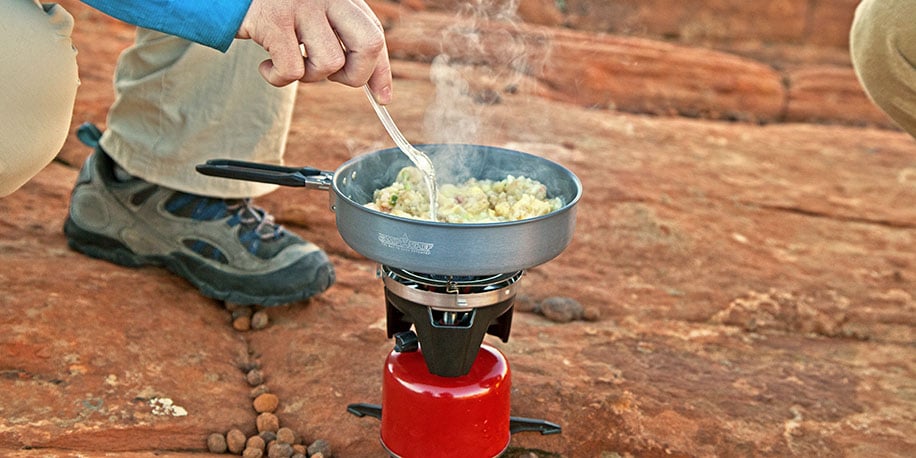 If you're looking for a camp stove that packs a ton of power, then the Everest is what you want. It is light and portable, weighing only 12 pounds, but two powerful burners offer more cooking space and heat than the Stryker. It can burn powerfully enough to cook in cold or windy conditions and low enough to simmer a pot of water. This is perfect for outdoor enthusiasts who like to travel with a group.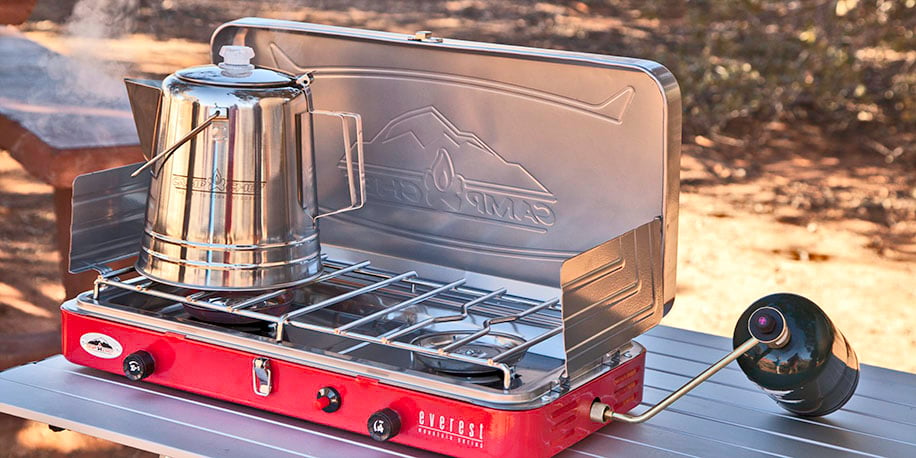 Hands down, there's no better way to keep a base camp organized than with the Sherpa Table. Four removable storage bags, one stove compartment, telescoping legs…it's got everything you need to keep your camp kitchen together. Store ingredients, utensils, and more in a single unit.
Can you think of anything better than a hot cup of coffee or cocoa in the morning at camp? We can't. That's why the Stainless Steel Coffee Pot makes the perfect accessory gift for an outdoor adventurer. Let them start the day off right thanks to you with this durable, lightweight pot.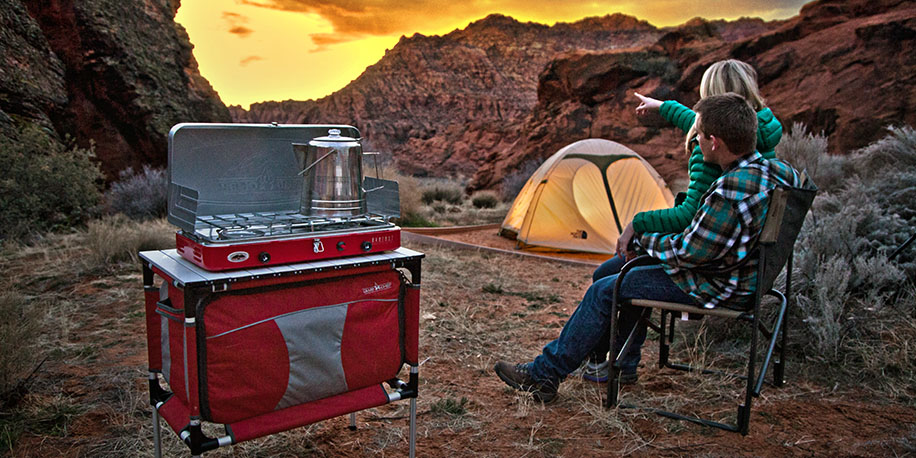 Pair this aluminum griddle with an Everest Stove for the ultimate backcountry cooking kit. Its aluminum construction makes it easy to transport, and it fits perfectly over the two burners of the Everest and other Mountain Series stoves. Your favorite camper will love cooking breakfast, burgers, fish, and more. Do you have a few ideas now? Let us know in the comments what you're planning to get this year for your favorite backcountry explorer. Then get to shopping our
Mountain Series collection
now, so you can have it all in time for Christmas.