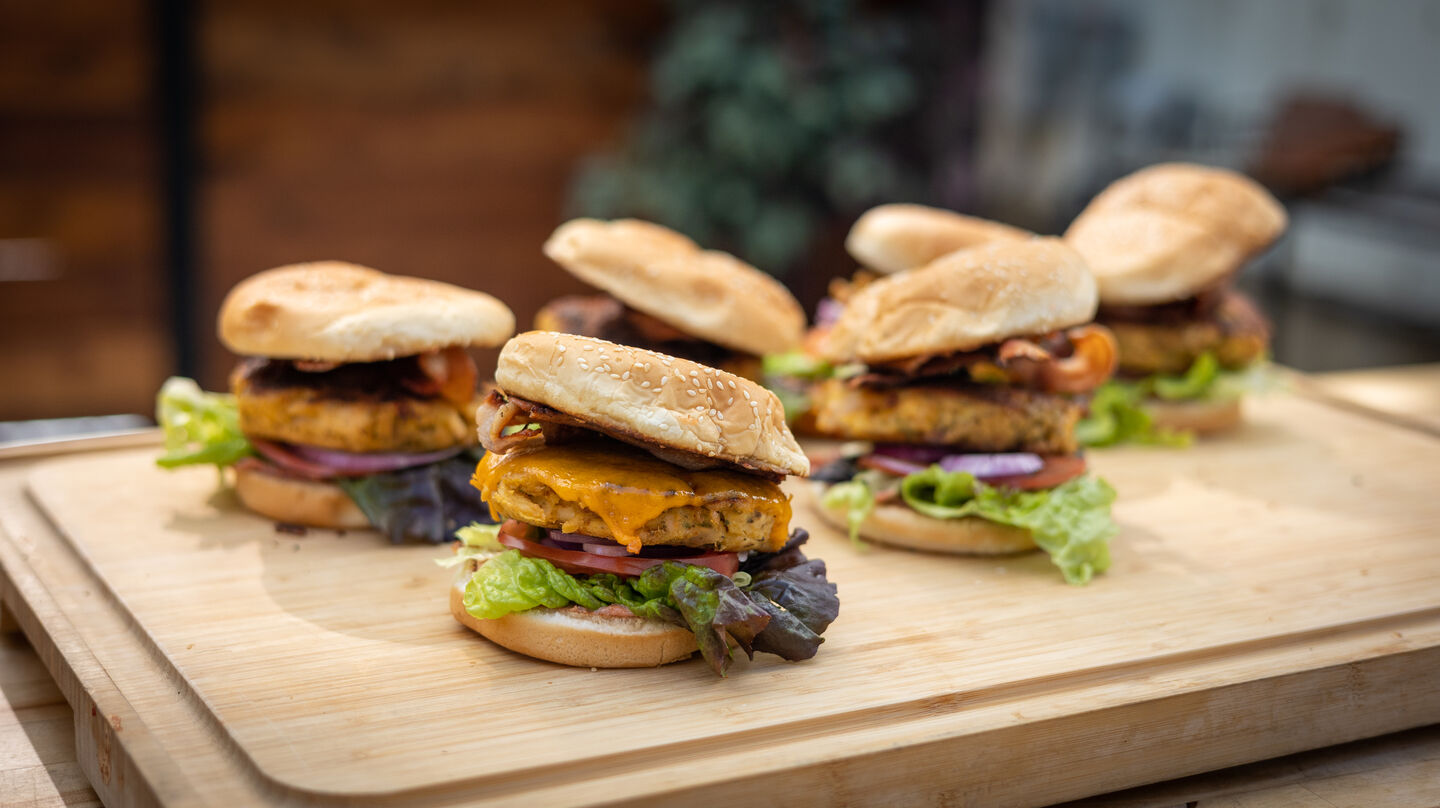 Ingredients
All Ingredients
Leftover Thanksgiving turkey, shredded
1-2 eggs
1 cup leftover stuffing
Instructions
Turkey Burger
Step 1
In a large mixing bowl, shred leftover turkey very finely.
Step 2
Add in a cup of stuffing, spice rub to taste, along with one egg. Mix to bind.
Step 3
(Add another egg depending on the turkey mixture. You need enough egg to bind the stuffing to the turkey and hold it together in patty form.)
Step 4
Form your patties and cook like hamburgers in a skillet or on a griddle.
RECIPES YOU MIGHT BE INTERESTED IN