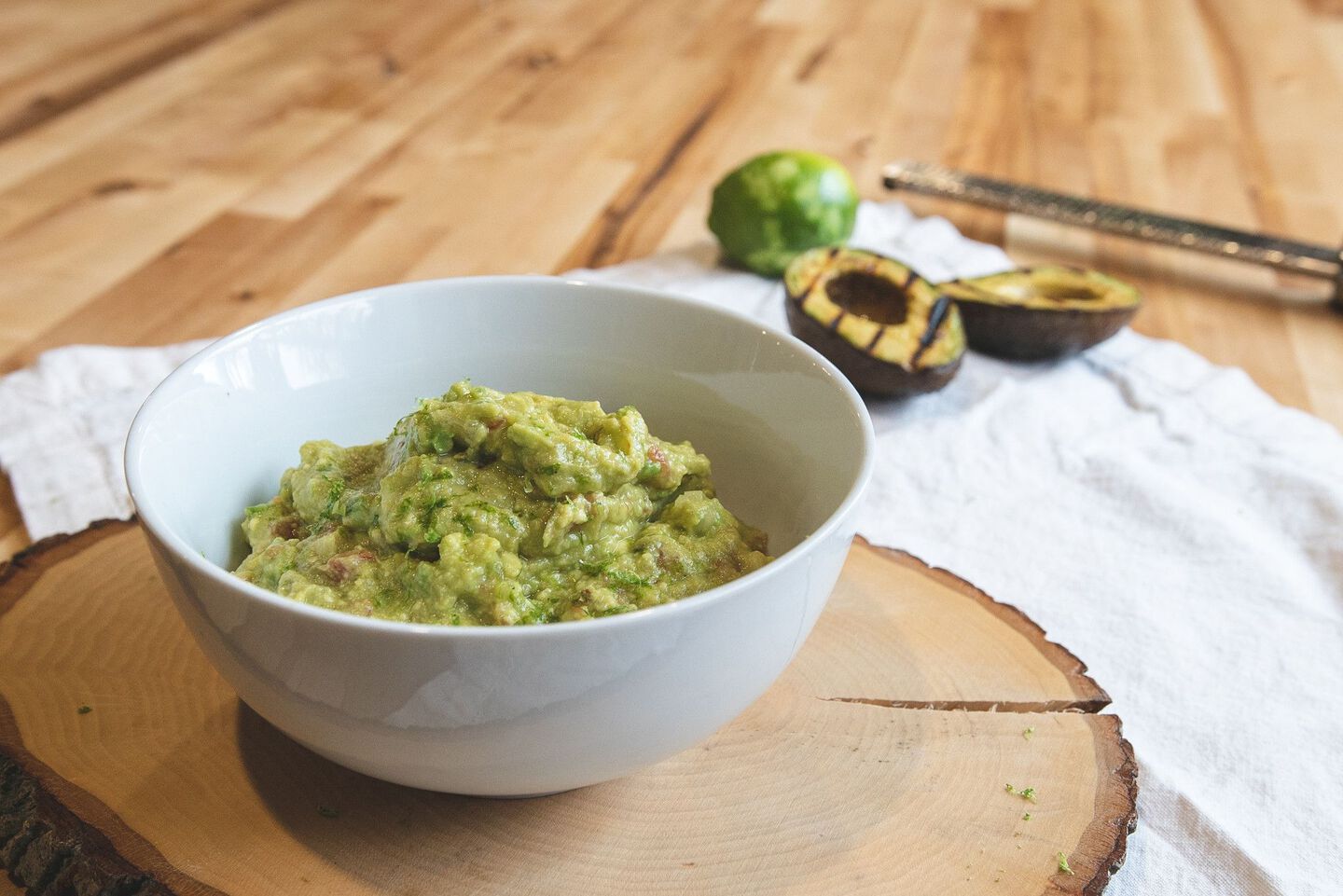 Ingredients
All Ingredients
4 avocados, halved and pitted
1/2 small white onion, finely chopped
1 roma tomato, finely chopped
1/2 of a jalapeño, finely chopped
1 lime, juiced
1 Tablespoon of olive oil along with olive oil to coat avocado before grilling
Kosher salt to taste
Instructions
Grilled Guacamole
step 1
In a bowl, add onions, tomato, jalapeño, lime juice and olive oil. Let sit for a minimum of 15 minutes to combine the flavors or use your favorite Pico de Gallo.
step 2
Preheat pellet grill to 400 °F or higher.
step 3
Coat avocado with olive oil. place avocados flesh side down on grill until slightly charred, about 3 to 5 minutes.
step 4
Mix grilled avocados to the bowl of vegetables and smash with a fork.
Chef's Note
The avocados will dry out a little from grilling. You may need to add more oil to get the consistency you're looking for.