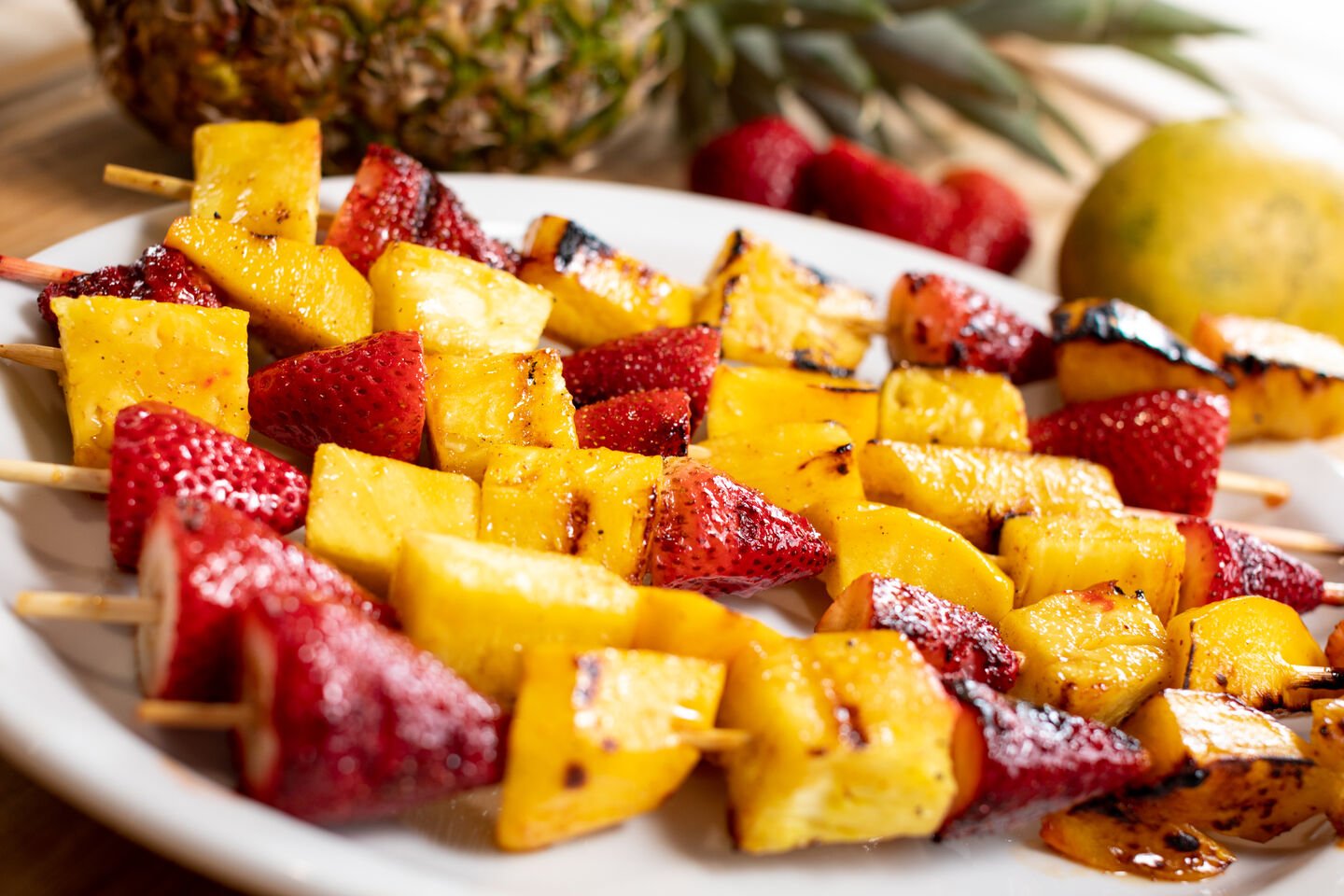 Ingredients
All Ingredients
1 pineapple, cut in chunks
2 mangos, cut in chunks
1 pint strawberries, cut in half
4 Tablespoons butter
1/3 cup brown sugar
1/2 cup orange juice
2 teaspoons chili powder
1/4 teaspoon salt
1 lime, juiced
1 Tablespoon honey
Instructions
Fruit Kabobs
Step 1
Preheat pellet grill or grill to medium-low heat.
Step 2
Thread chopped fruit through your skewers. Transfer to baking sheet.
Step 3
In a medium sauce pan, melt butter on medium-low heat. When butter has melted, add brown sugar, orange juice, chili powder, salt, lime juice and honey. Stir until combined.
Step 4
Place the kabobs on the grill, baste with sauce and cook each side for about 2-4 minutes. Continue basting throughout cooking time. Fruit will be done when grill marks have started to from. Be careful not to burn the fruit.