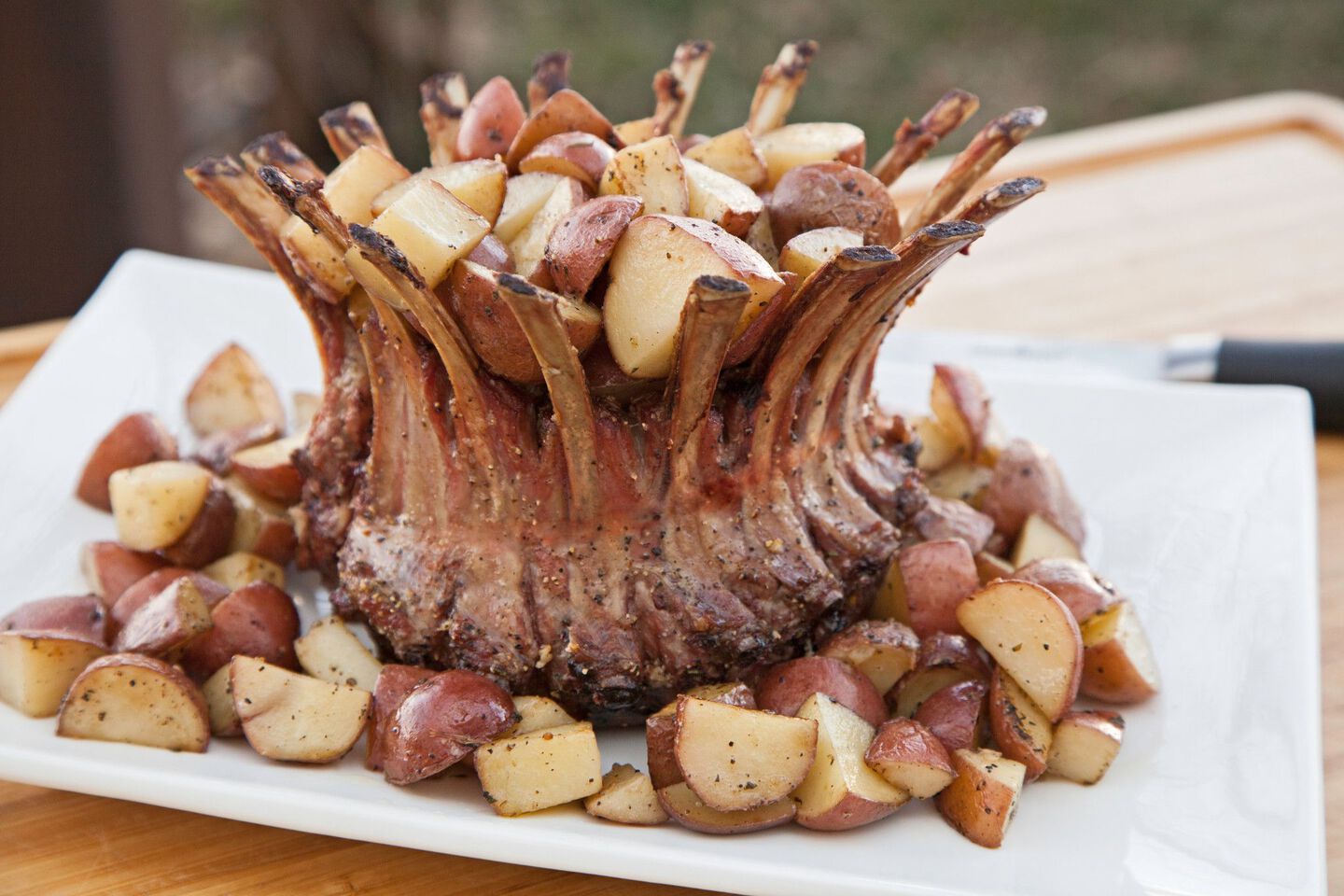 Ingredients
All Ingredients
1 tablespoon garlic, crushed
1 tablespoon rosemary, finely chopped
2 racks of lamb, frenched
1/2 cup olive oil
2 feet butcher's twine
Instructions
CROWN RACK OF LAMB
Step 1
Remove the racks from the package and rinse under cold water. Pat dry.
Step 2
With each rack flat on a cutting board, score about a 1/4-inch down between each bone. Follow this process between each bone on both racks. Set aside once done.
Step 3
Combine garlic, rosemary and olive oil in medium sized mixing bowl. Brush generously on lamb racks.
Step 4
Take each rack and bend it into a semi-circle. Place the racks together with the bones up to form a crown shape. Using the butcher's twine to wrap the racks together, forming a circle. Wrap about 4 times around, starting at the base of the racks and moving upward with each pass. Tie off the twine tight enough to keep the racks together, and trim off any extra.
Step 5
Preheat pellet grill to High, or 400-450° F. Place lamb on a baking sheet, and set in pellet grill. Cook for 10 minutes on High heat.
Step 6
Turn the temperature down to 300°F for 15-20 minutes, or until the internal temperature reaches 125-130°F .
Step 7
Remove the crown rack from pellet grill, and let rest with a foil tent for 10-15 minutes. Serve hot with a side of potatoes or veggies. Enjoy!
RECIPES YOU MIGHT BE INTERESTED IN