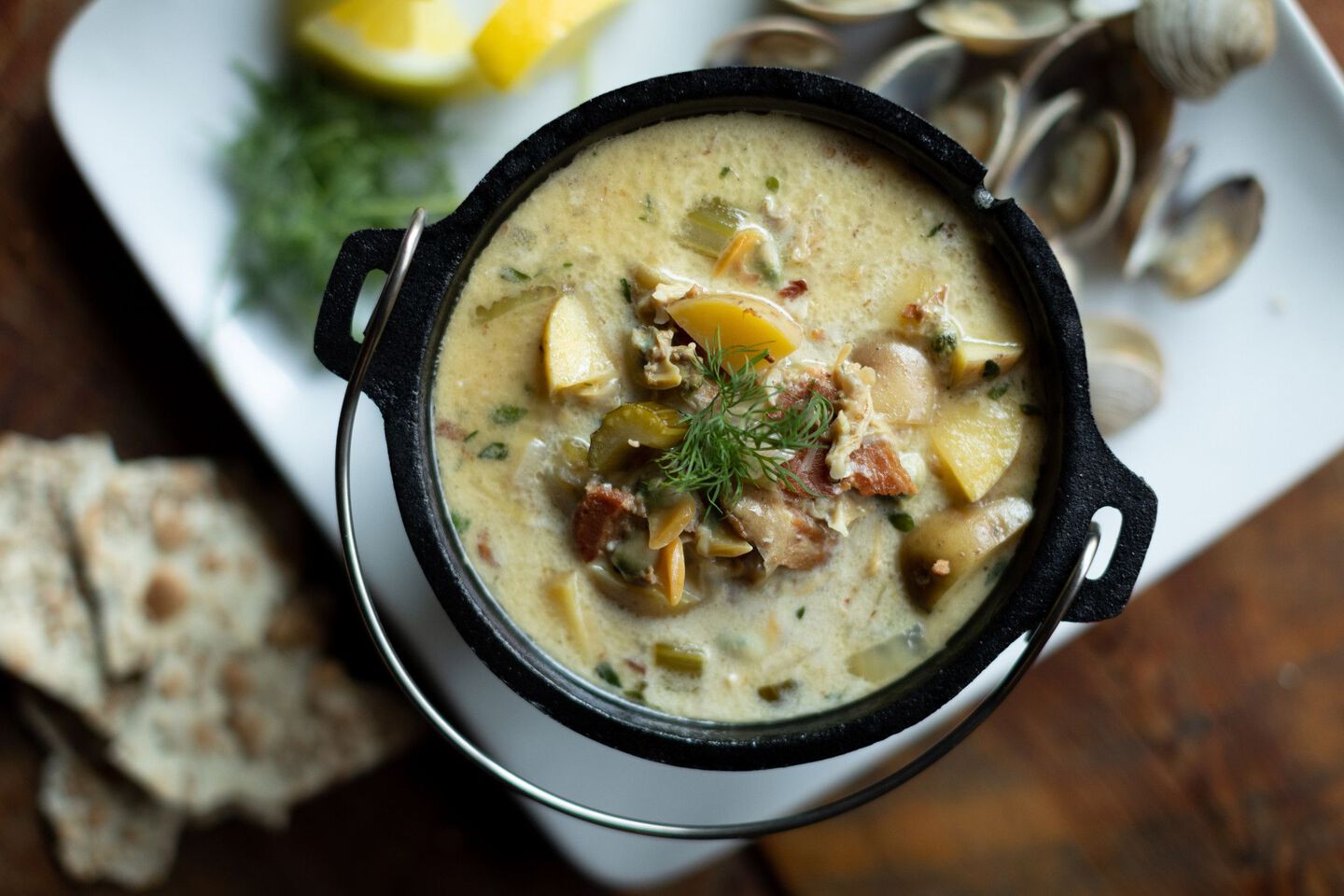 Ingredients
All Ingredients
30-32 ounces of chopped clam meat either fresh or canned, reserve the juices if canned
16 ounces of clam juice plus 1 cup of water or 24 oz of clam stock left over from steamed clams
1/2 lb of thick cut bacon
1 Tablespoon butter and leftover bacon grease
1 large white onion, chopped
1 leek, chopped
3 celery ribs, chopped
1/3 cup dry white wine (optional)
2 lbs of Yukon gold potatoes, diced into 1/4 inch peices
1/4 cup all purpose flour
2 bay leaves
2 teaspoons of fresh thyme or dried
2 teaspoons fresh Italian parsley, chopped
1 cup heavy cream
Salt and pepper to taste
Instructions
Clam Chowder
Step 1
Place bacon and potatoes directly on top rack of pellet grill and smoke on high, smoke for 2 hours. Place onions and leeks on sheet pan on bottom rack allowing bacon grease to drip into the sheet pan and vegetables.
Step 2
Prep fresh or canned clams. Heat butter in Dutch oven. Add smoked bacon, onions and leeks. Sauté on medium high heat until onions are transparent, add celery. Add flour and stir until lightly browned. Add white wine and deglaze the pan.
step 3
Slowly add clam stock/broth or juice and water. Add potatoes, bay leaf and thyme. Cook until potatoes are soft. Add clam meat, parsley and heavy cream.
Step 4
Heat to simmer. Do not boil. Salt and pepper to taste.