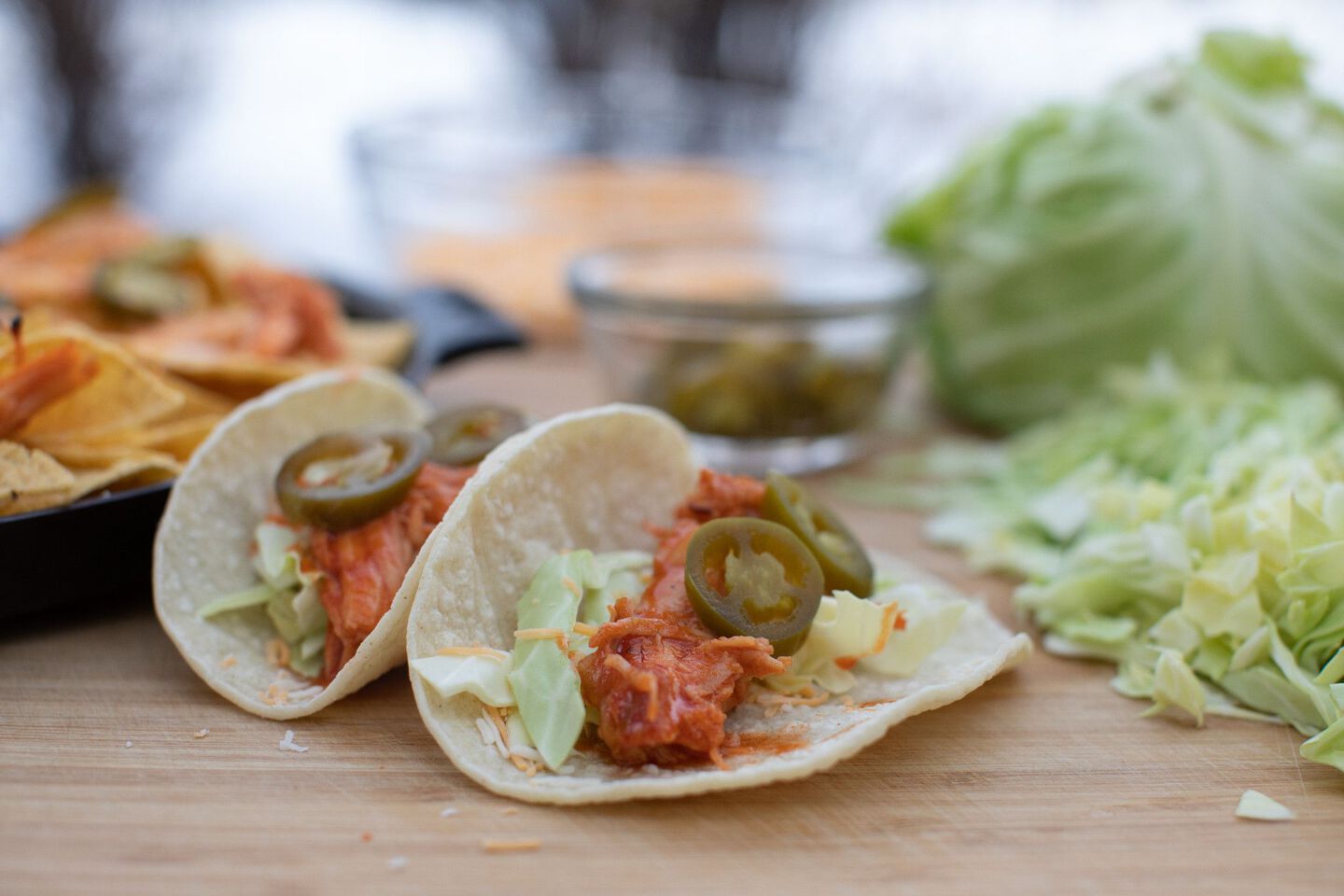 Ingredients
All Ingredients
4-5 boneless, skinless chicken breast
Camp Chef All Purpose Seasoning
Ranch dressing
12 tortillas
1 bag shredded cabbage
23 ounce bottle Frank's Hot Sauce
1 1/2 cups brown sugar, lightly packed
Instructions
Buffalo Chicken Tacos
Step 1
Preheat pellet grill to Hi Smoke.
Step 2
Lightly season chicken and smoke for 30 minutes. Then turn pellet grill to High (400° F) and finish cooking until internal temperature of chicken is 165°F.
Step 3
Remove chicken from smoker and place in a 12" Cast Iron skillet. Shred or cut into 1" pieces.
Step 4
Pour 1/2 to 3/4 of the bottle of Frank's Hot Sauce into skillet with chicken. Set on stove burner on medium-low heat. Stir occasionally to prevent burning. Add brown sugar to taste (more sugar if you want less spice, less sugar for more spice).
Step 5
Cook for 5-7 minutes or until sauce has reduced to bottom 1/4 of skillet. Remove from heat source and let cool for 5 minutes.