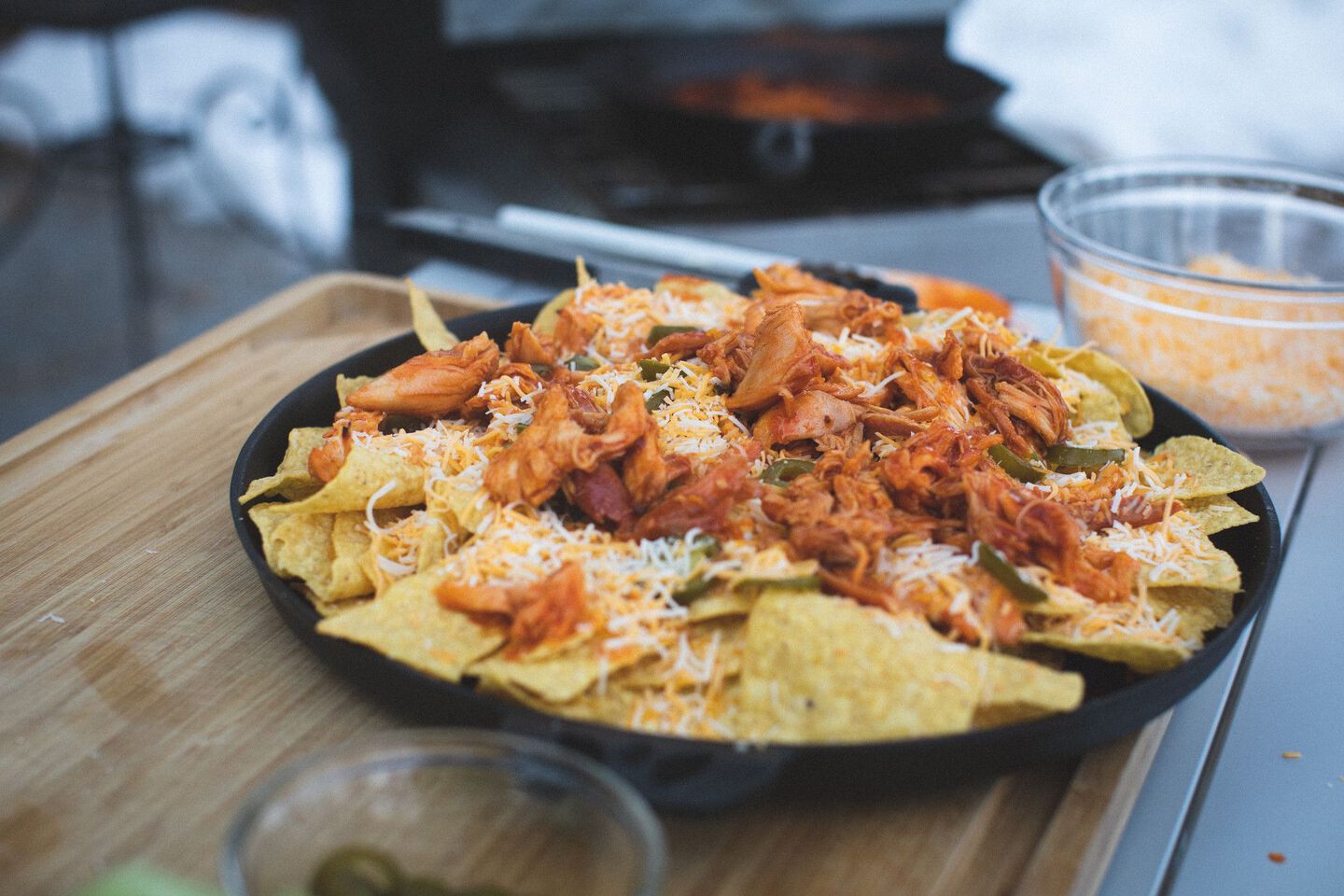 Ingredients
All Ingredients
4 ounce can diced green chilis
2.25 ounce can sliced olives
4 ounce can diced jalapeños
16 ounces shredded cheese
Tortilla chips
Salsa
Smoked buffalo chicken
Instructions
Buffalo Chicken Nachos
Step 1
Preheat your pellet grill to High or 400° F. You may also use your oven.
Step 2
Layer the bottom of a 12" cast iron skillet with tortilla chips. Add 1/3 of the smoked buffalo chicken, cheese, and additional ingredients you want.
Step 3
Repeat these layer two more times (chips, chicken, cheese, toppings) or until all of your ingredients are used.
Step 4
Place skillet in pellet grill or oven for 10-15 minutes, or until cheese begins to melt. Add more toppings if desired.
Step 5
Let cool 3-5 minutes, then serve.