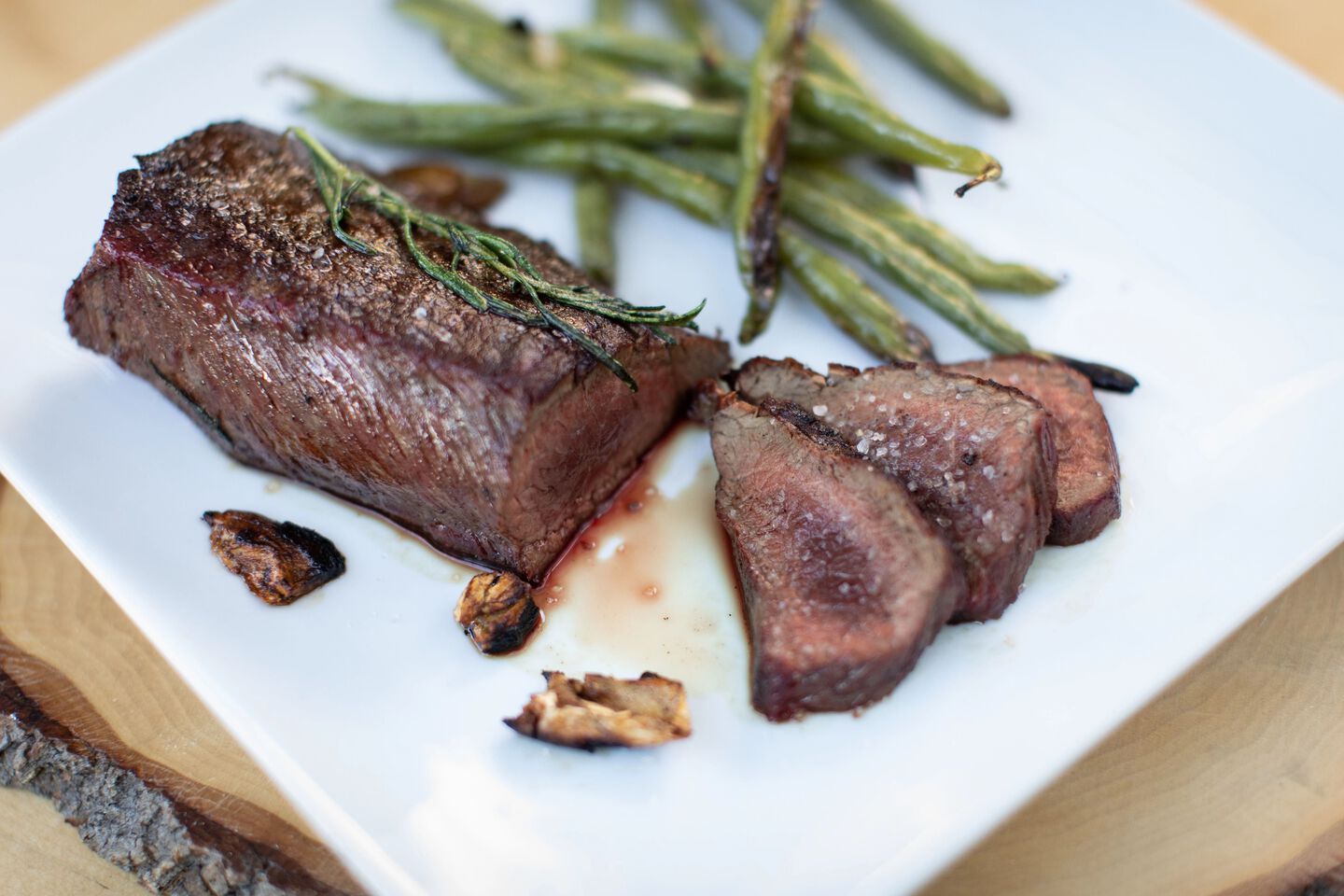 Ingredients
All Ingredients
1 pound Elk or deer backstrap (or tenderloin)
2 cloves of garlic
Butter
Fresh Rosemary
Coarse salt and pepper to taste
Olive oil
Instructions
Wild Game Backstrap
Step 1
Lightly coat backstrap with olive oil then add salt and pepper.
Step 2
Preheat pellet grill to 225 °F and smoke backstrap until internal temperature reaches 100 °F.
step 3
In a small pot or pan melt 4 tablespoons of butter with 1 sprig of rosemary and 1 clove of garlic. Let butter simmer for 3-5 minutes to make a garlic herb butter. Set aside, and use with final dish.
Step 4
Preheat a cast iron skillet. Add butter, rosemary and garlic (not from previous step). Sear backstrap on all sides while basting with butter. Do this until crust forms and internal temperature reaches 125 °F.
Step 5
Remove from cast iron. Cut slices pencil thick and spoon garlic herb butter over the top. Salt and serve.
recipes you might be interested in