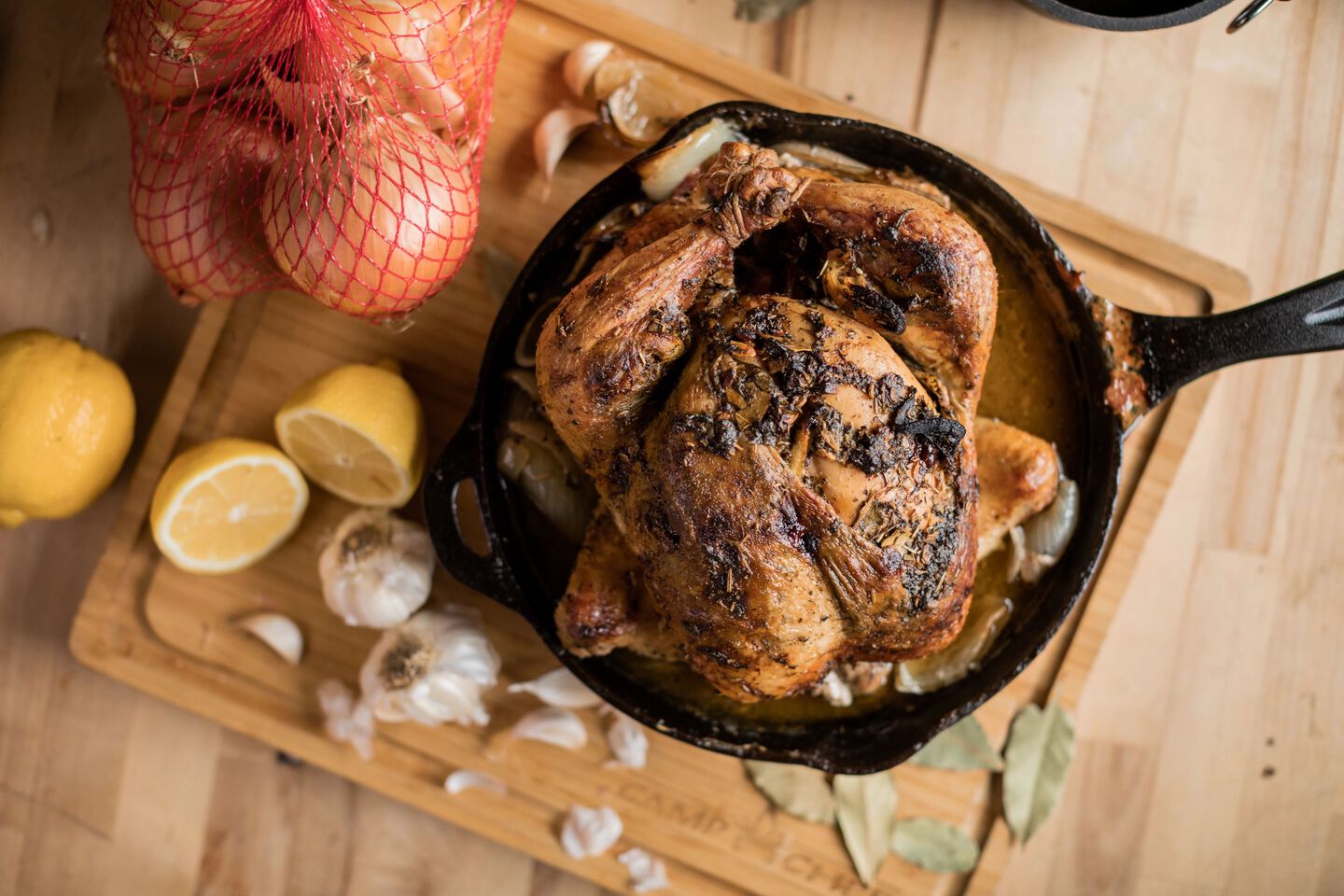 Ingredients
All Ingredients
1 tablespoon rosemary
1 tablespoon thyme
½ tablespoon salt
½ tablespoon pepper
½ cup chopped fresh parsley
1 teaspoon oregano
1 teaspoon ground sage
4 crushed bay leaves
1 teaspoon basil
1 teaspoon fennel seed
8 garlic cloves, minced
4 pieces of thick cut bacon, cut into 1 inch cubes
3 tablespoons EVOO
4 tablespoons melted butter
Juice and zest of ½ a lemon
Ultra thin slices of the other half of lemon
One onion roughly cubed
Two celery stalks, chopped into two inch pieces
Instructions
Lemon Herb Baste
Step 1
In a mixing bowl add all the spices, lemon juice, lemon zest, lemon slices, minced garlic, EVOO, and melted butter.
Step 2
Mix the spices thoroughly the spread the spices over the chicken and into the cavity.
Step 3
For a very moist and flavorful bird, peel back some of the skin over the breast and around the drums and stuff buttery spice lemon slice goodness into the open areas, between the skin and the muscle. Add the sliced bacon into the cavity.
Cooking
Step 1
Preheat your pellet grill to 225ºF.
Step 2
In a large cast iron skillet; place your rough chopped onions and celery into the cast iron creating a natural rack for the chicken to sit on.
Step 3
You can truss up the legs to keep them in position easier, and fold the wings under the back.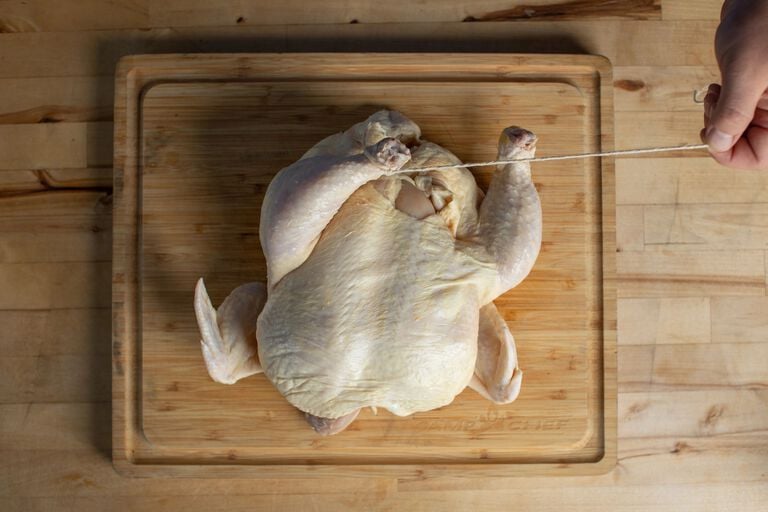 Step 4
Place the chicken on the rack in the cast iron and into the grill.
Step 5
You can now sprinkle the outside of the chicken with kosher salt, it will help ensure the skin crisps up. Add water or chicken stock to the pan so it is about ¾ of an inch deep, insert the probe into the thickest part of the chicken. Be sure not to insert the probe into the cavity as it will take an open air reading and not be accurate.
Step 6
Smoke for two hours. Chicken is done at 165ºF internal temp, be sure to let it rest at least 15 minutes before attempting to carve.
recipes you might be interested in