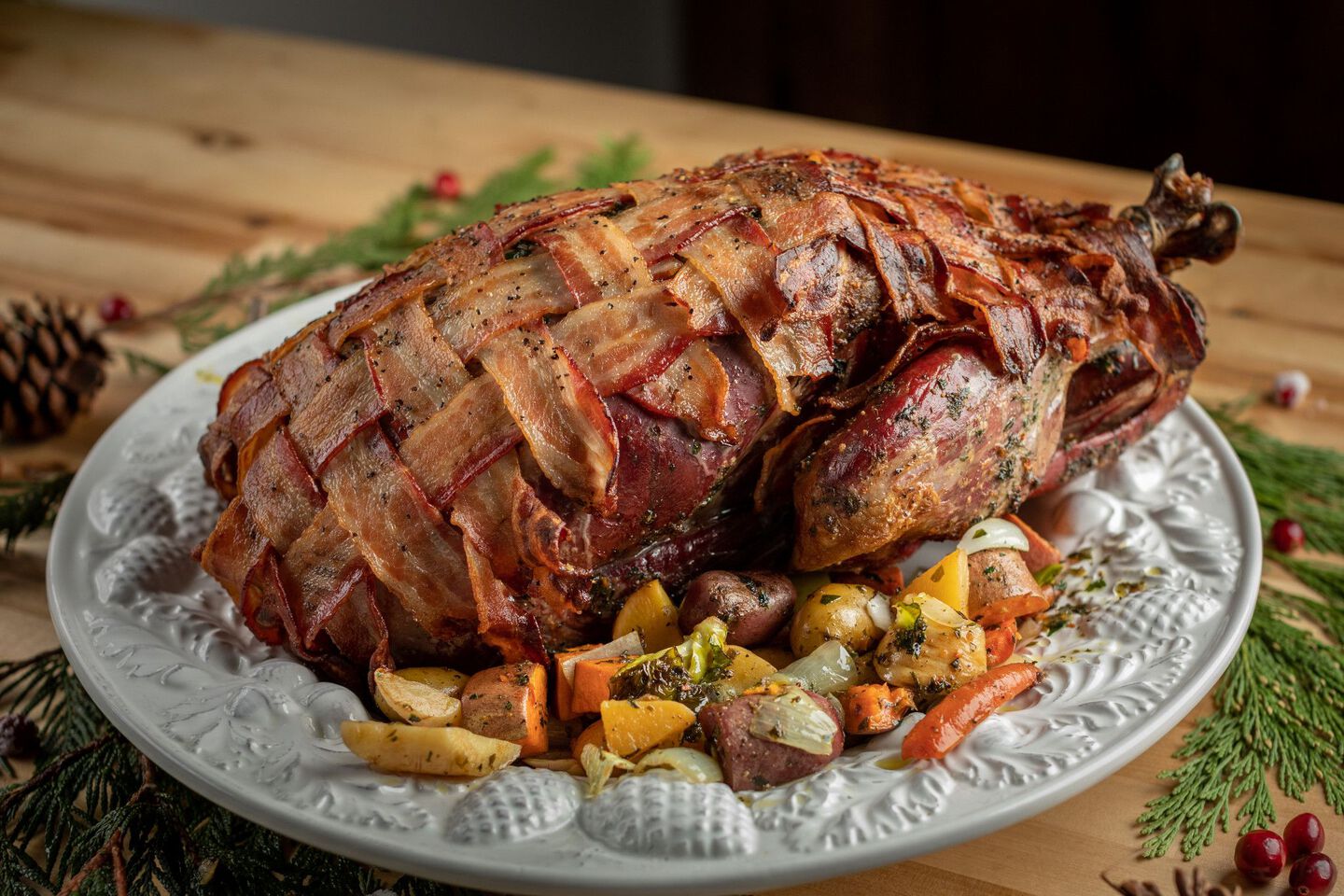 Instructions
Swan with roasted root vegetables
step 1
Preheat pellet grill to 350 °F.
step 2
Liberally salt swan with kosher salt, (dry brine method works well with wild game - salt meat and put in refrigerator overnight, uncovered on a cooling rack over a sheet pan). Use only a high-quality kosher or sea salt.
step 3
Cover entire bird with compound butter, set aside remaining compound butter for the root vegetables. Pepper to taste.
step 4
Make a weave with the bacon and place over the top of the swan.
step 5
Place root vegetables in a 14-inch cast iron skillet, spoon the remaining compound butter on top of the root vegetables.
step 6
Place vegetables on bottom rack of pellet grill, cook until vegetables are fork tender, salt and pepper to taste.
step 7
Place swan on top rack of pellet grill and cook until medium rare.
chef's note
Juvenile swan has the best flavor, however they can be difficult to pluck. We wanted to utilize as much of the meat as possible so we choose to skin the entire bird and created a faux skin. We used the bacon weave to create that skin. It worked fantastic! The bacon weave was crispy, held moisture and added fat for flavor.