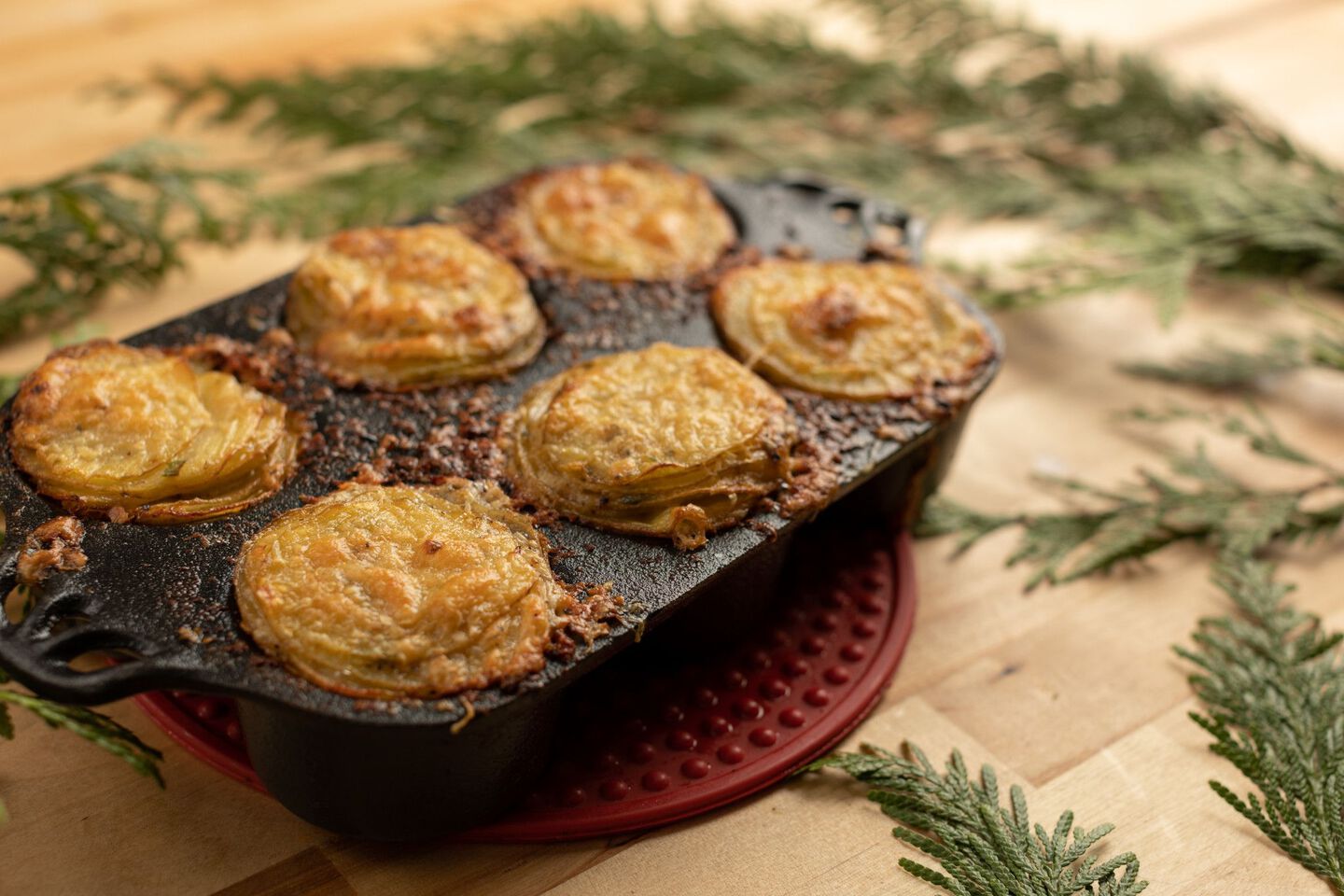 Ingredients
All Ingredients
4 medium Yukon gold potatoes
8 ounces Monterey cheese, shreeded
4 ounces Parmesan cheese, shredded (save out 1/2 ounce for topping)
1/2 cup butter, softened
1/2 cup olive oil
2 teaspoons black pepper
2 teaspoons kosher salt
Chives and sour cream for garnish
Instructions
Stacked Potatoes
step 1
Preheat pellet grill to 425 °F.
step 2
Slice potatoes 1/8" thick.
step 3
In a large mixing bowl, mix potatoes, cheese, butter, olive oil, salt and pepper.
step 4
Stack potatoes in cast iron muffin pan, over filling each muffin slot.
step 5
Top with remaining parmesan cheese.
step 6
Cook for 20 minutes or until top is golden brown.
step 7
Garnish with chives and sour cream.