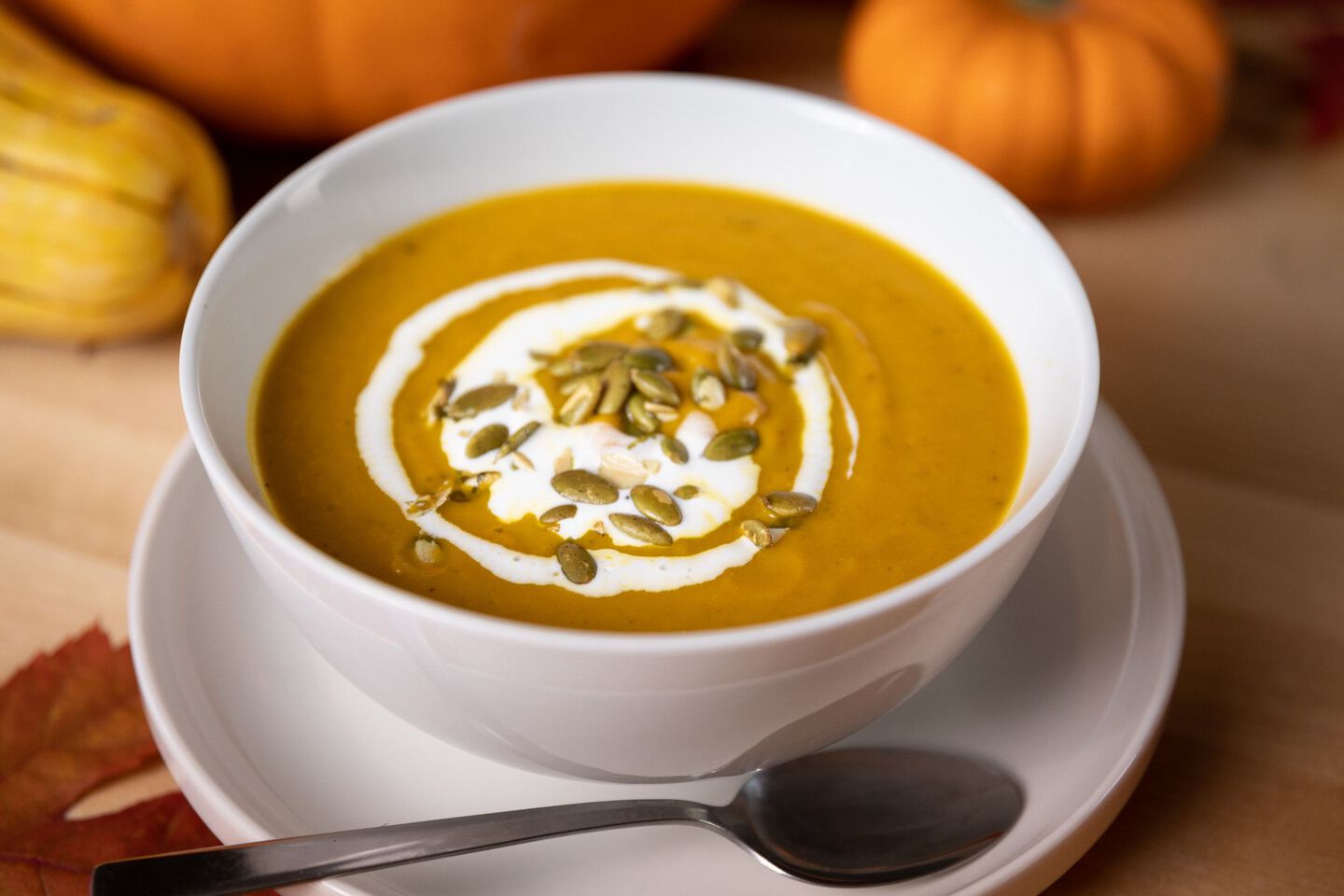 Ingredients
All Ingredients
2 small Butternut squash, halved and seeds removed
1 yellow onion, peeled and quartered
2 Pablano peppers
2 bell peppers
2 jalapeño peppers
4 Serrano or 2 Habanero peppers
4 carrots, cut into chunks
Sage infused brown butter (1 stick of butter + 10-12 sage leaves)
32 ounces chicken stock + more for desired consistency
2 Tablespoons apple cider vinegar
Mexican crema
Pumpkin seeds
Instructions
Spicy Butternut Squash Soup
step 1
Preheat pellet grill to 375 °F.
step 2
Roast all the veggies until the squash is tender.
step 3
While the vegetables are roasting, brown some butter in a skillet. When the butter has browned, turn off the heat and add the sage leaves.
step 4
Remove peppers and place in a freezer bag to sweat the skins off.
step 5
When squash is done roasting, remove the skin from the squash and add flesh to blender. Add the vegetables and the seeded skinned peppers. Blend on high until smooth. Add the brown butter and pour the mixture into a large Dutch oven.
step 6
Set the burner on low and add the chicken stock until the soup reaches desired consistency (add more water or chicken stock for a thinner soup).
step 7
When you have achieved the desired consistency of the soup, add 2 Tablespoons apple cider vinegar.
step 8
Ladle soup into a bowl and top with Mexican crema and pumpkin seeds.