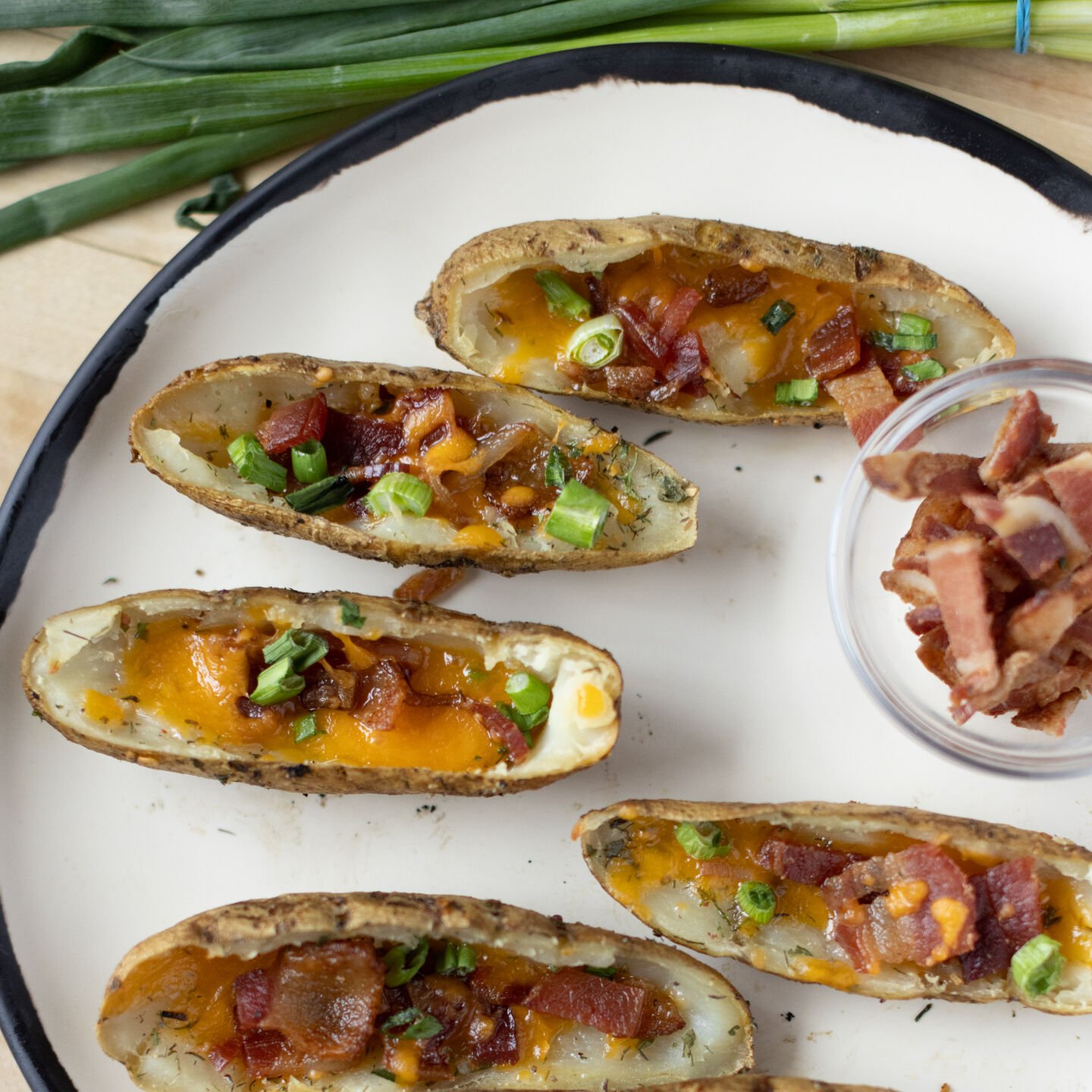 Ingredients
All Ingredients
6 large russet potatoes
2 tablespoons of olive oil
Camp Chef Veggievore Vegetable Seasoning
1 cup of grated cheddar cheese
1 cup of cooked bacon, crumbled
2 green onions, thinly sliced
Instructions
Potato Skins
Step 1
Preheat your smoker to 250°F.
Step 2
Wash and dry the potatoes, then pierce them several times with a fork.
Step 3
Rub the potatoes with olive oil and sprinkle with Veggievore Seasoning.
Step 4
Place the potatoes in the smoker and smoke for 1 hour or until they are tender.
step 5
Remove the potatoes from the smoker and allow them to cool. Once cooled, slice the potatoes in half lengthwise and scoop out the flesh, leaving about 1/4 inch of potato along the skin. Reserve the scooped-out potato for another use.
step 6
Place the potato skins back in the smoker, flesh side down, and smoke for an additional 10 minutes.
step 7
Remove the potato skins from the smoker and fill each with more Veggievore seasoning, cheddar cheese, bacon, and green onions.
step 8
Return the filled potato skins to the smoker and smoke for an additional 5 minutes or until the cheese is melted. Remove and Enjoy!