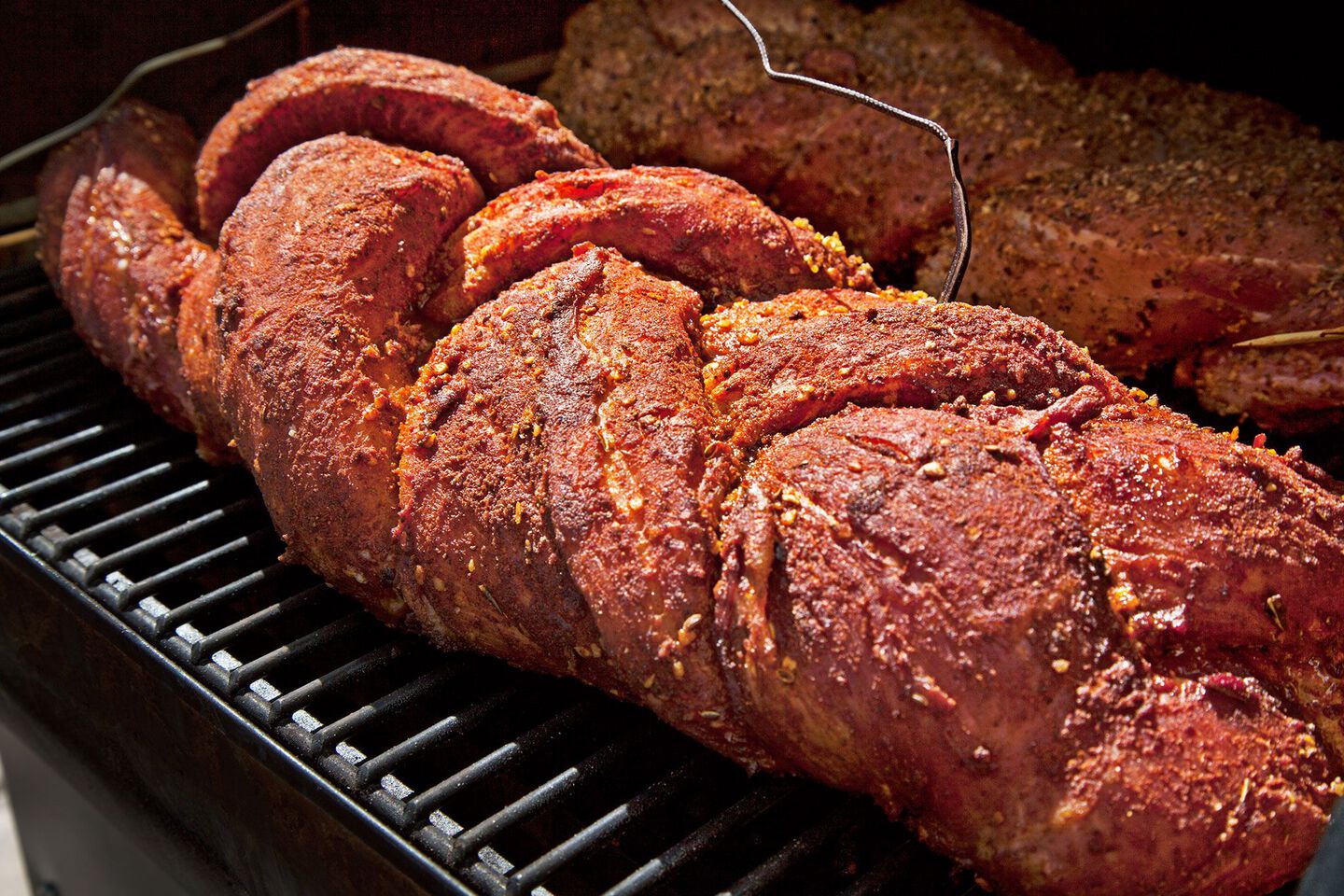 Instructions
Braided Pork Loin
Step 1
Rinse off the pork loin in cold water then pat dry with paper towels.
Step 2
First, you're going to make two cuts running the length of the loin giving you three strands (all connected at one end) to braid. You will then have three strands still attached at the top.
Step 3
Pour a small amount of olive oil onto the loin and rub it in. Then coat the meat with your favorite pork rub or rubs.
Step 4
Next, braid the three pieces together. Once you reach the end of the braid, take a wooden skewer and stick through the ends of the three pieces to keep it braided while it cooks.
Step 5
Grill on medium-high heat for 2 minutes per side and remove to a plate.
Step 6
After an hour, turn heat to 275° F and cook until internal temperature reaches 145° F. Pull off grill, wrap in foil and let loin rest for at least 15 minutes. Slice and enjoy!