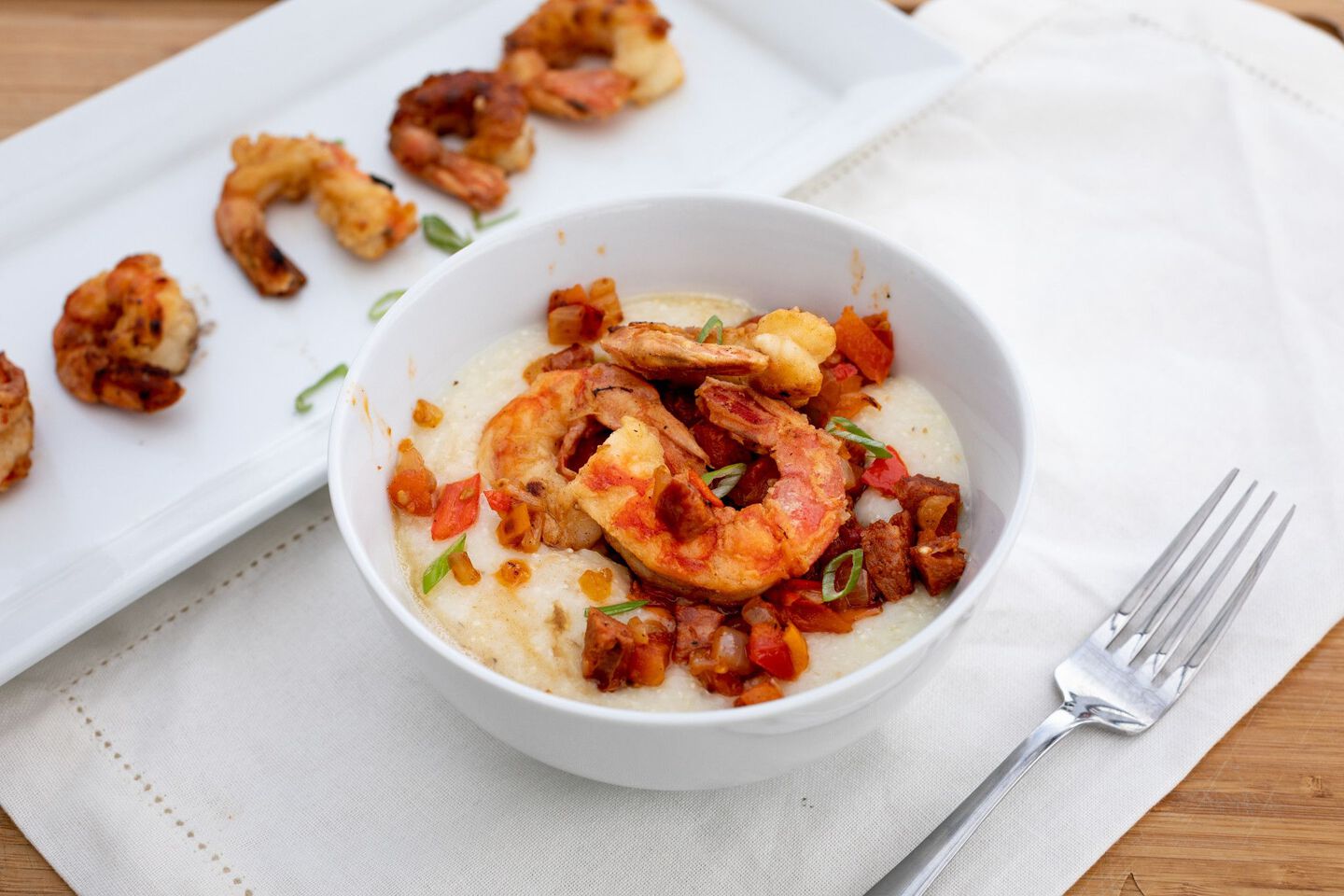 Instructions
Shrimp
Step 1
Heat 1 inch high peanut oil in a cast iron pan on medium high heat until oil reaches 350 °F. Combine flour, salt and pepper. Dredge shrimp in flour lightly coating the shrimp. Fry shrimp in small batches for 2 minutes per side or until done.
Cheesy Grits
step 1
In a sauce pan, add 2 cups of cold water and 1 cup chicken stock. Add grits and butter to cold water and bring to a simmer and reduce heat to low, add last cup of water as needed for desired consistency. Stir occasionally for 5 to 6 minutes. Add cheese and salt to taste.
Toppings
Step 1
Smoke Andouille sausage until internal temperature reaches 160 °F. Chop into bite sized pieces. Add onions, serrano peppers and bell peppers to cast iron pan and sauté on medium heat until onions are opaque. Add sausage and cook on high for 1-2 minutes, browning ingredients.