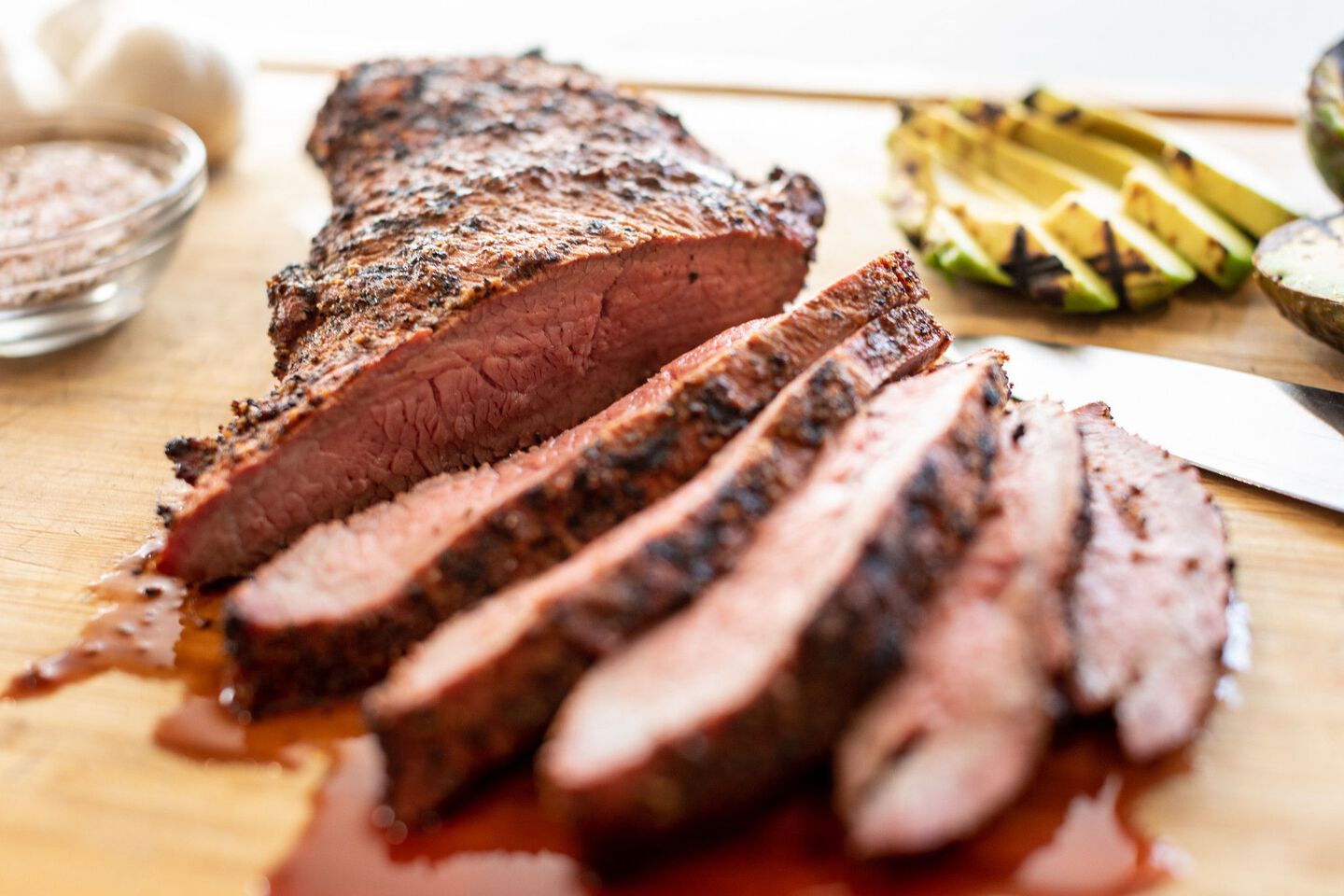 Instructions
Santa Maria Tri-Tip
Step 1
Place butter, garlic, teaspoon of rub, and rosemary in a small cast iron skillet. Smoke butter for about 15 or 20 minutes or until completely melted. Lightly mix before serving.
Step 2
Mix salt, pepper, granulated garlic, and cayenne pepper. Set aside one teaspoon for smoked butter. Lightly coat tri-tip roast with olive oil then completely cover with rub.
step 3
Set pellet grill to high smoke. Smoke tri-tip roast until internal temperature reaches 125-130 degrees F in the thickest part of the meat for medium rare, usually about 90 minutes to 2 hours.
step 4
Cut each avocado in half and remove the pit. Lightly brush with lime juice then place face down on high heat grill. Sear for about 1-2 minutes, then remove and slice. Salt before serving.
step 5
Once tri-tip is about 5 degrees F from reaching desired temperature, remove from pellet grill and sear on high heat. Do this for about 1-2 minutes on each side. Slice against the grain to serve.
step 6
Lightly drizzle smoked garlic butter over sliced tri-tip with a spoon. Serve with grilled avocados.
RECIPES YOU MIGHT BE INTERESTED IN