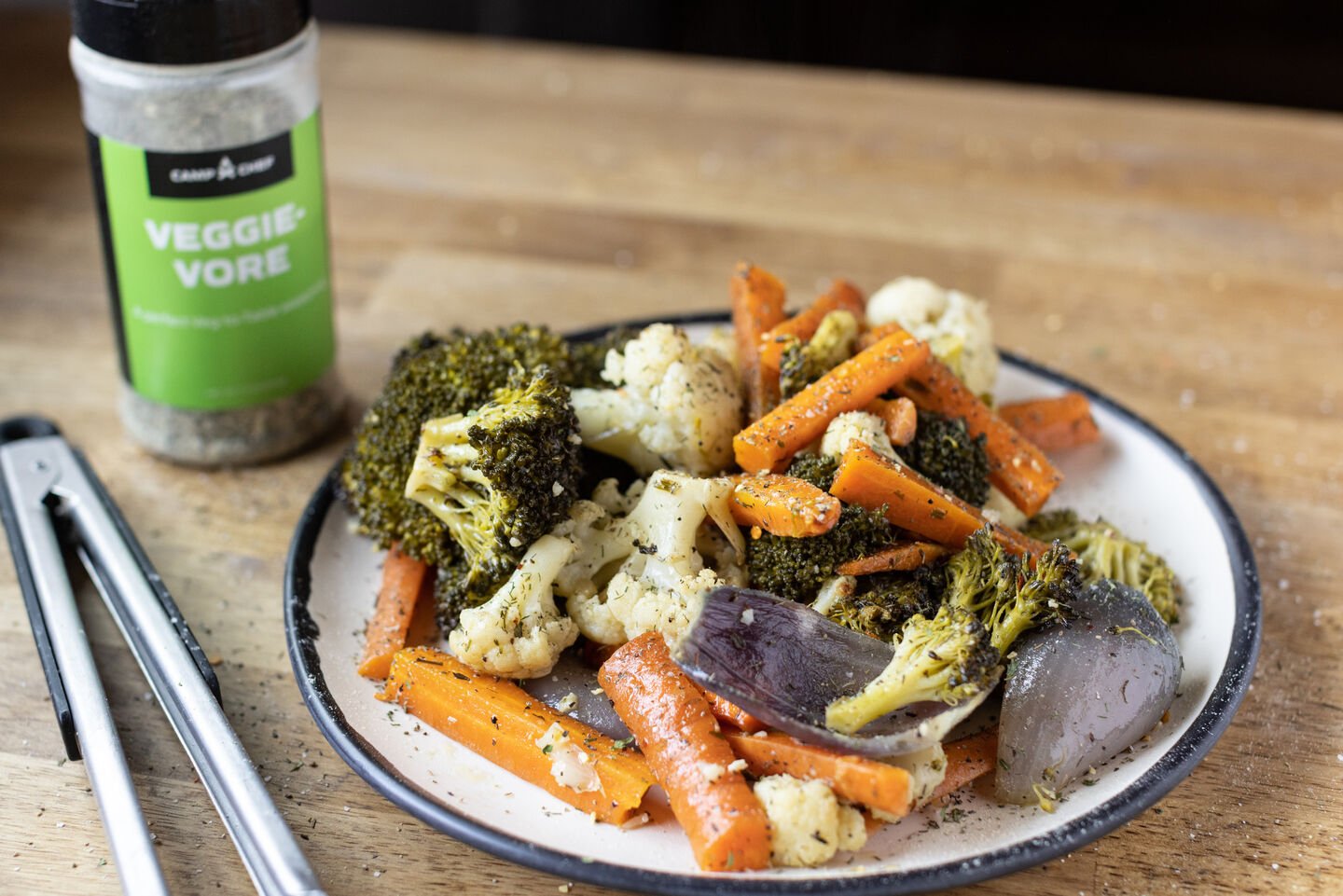 Ingredients
All Ingredients
8 carrots, sliced
1 red onion, sliced
2 heads of broccoli
1 head of cauliflower
2 Tablespoons olive oil
1/4 cup Camp Chef Veggie-Vore Seasoning
Salt and pepper, to taste
Instructions
ROASTED VEGGIES
Step 1
Preheat your pellet grill to 400°F.
Step 2
In a large mixing bowl, toss the sliced veggies with olive oil, Camp Chef Veggie-Vore Seasoning, salt, and pepper until evenly coated.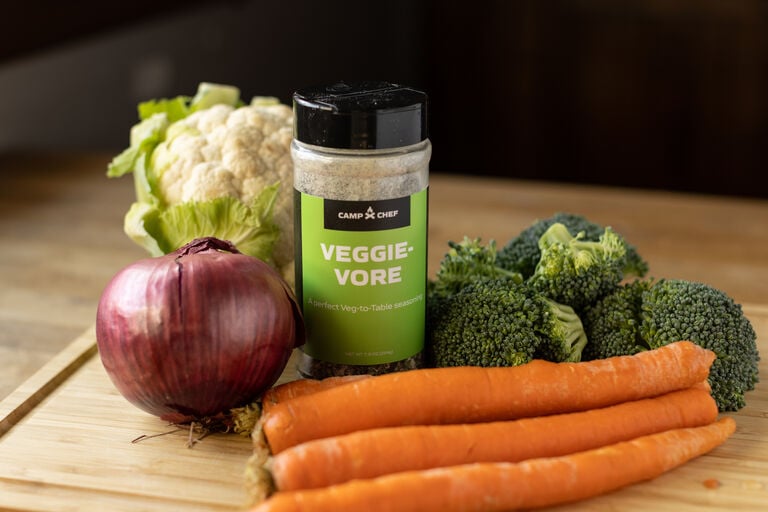 Step 3
Spread the veggies in a single layer in an aluminum pan.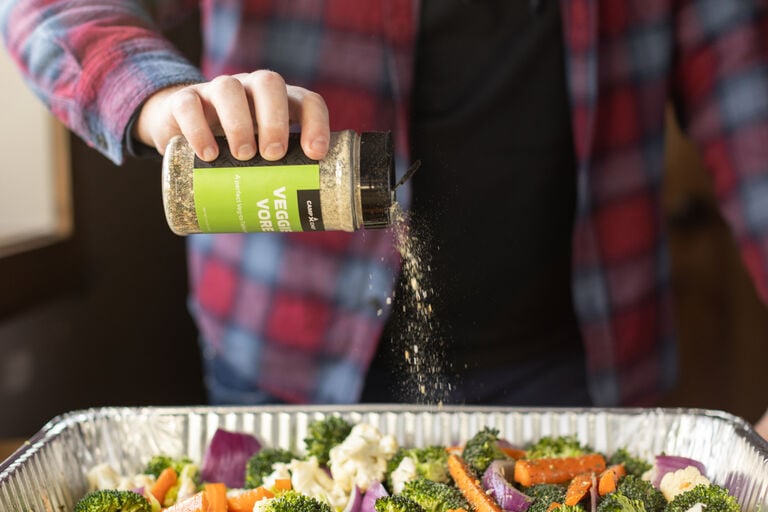 Step 4
Place the aluminum pan with the veggies in the preheated pellet grill and roast them for 20 minutes, stirring occasionally.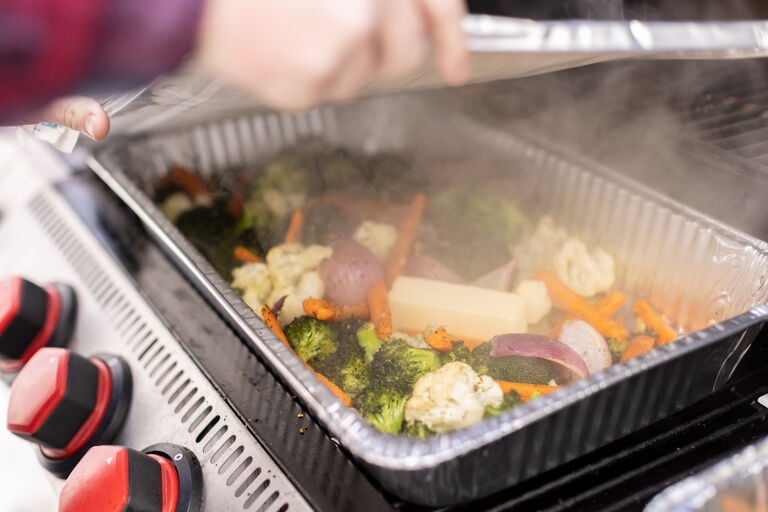 step 5
Reduce the temperature of the grill to 250°F.
step 6
Cover pan with lid or aluminum foil.
STEP 7
Place the aluminum pan on the grill grates and smoke the veggies for 15-20 minutes, or until they reach your desired tenderness.
STEP 8
Once the veggies are cooked, remove the aluminum pan from the grill and let the veggies rest for a few minutes.
STEP 9
Serve the roasted and smoked veggies as a delicious and healthy side dish for your favorite grilled meats, or enjoy them on their own.