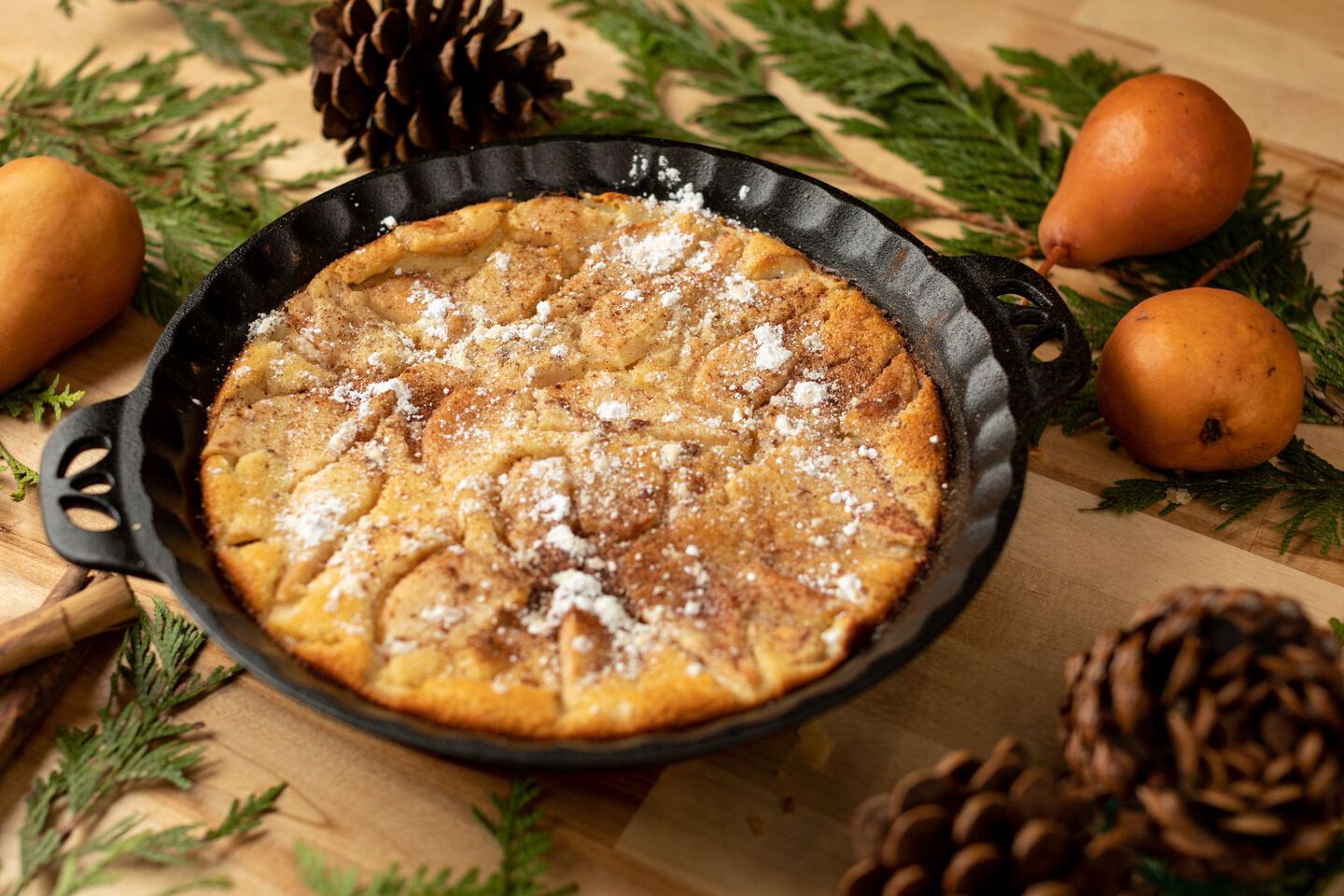 Ingredients
All Ingredients
4 slightly firm pears, peeled, cored and thinly sliced
1/4 cup butter, melted
3 large eggs
3/4 cup milk
1/4 teaspoon kosher salt
1/3 cup sugar (for the custard)
1/3 cup all purpose flour
2 teaspoons vanilla extract
2 teaspoons sugar(for the pears)
1 teaspoon nutmeg
1 teaspoon cinnamon
Powdered sugar and cinnamon for topping
Instructions
Pear Custard Pie
step 1
Preheat pellet grill to 350 °F Coat cast iron pie pan with cooking spray or butter.
step 2
Put pear slices in a medium sized bowl, add 2 teaspoons sugar, 1 teaspoon nutmeg and 1 teaspoon cinnamon, stir until pears are covered.
step 3
Arrange pear slices in the bottom of the pan.
step 4
Put the melted butter, eggs, milk, salt, sugar, flour and vanilla into a blender, process until smooth.
step 5
Pour the batter over the pears. Bake for 40-45 minutes on the upper rack of the pellet grill until custard is golden. Sprinkle powdered sugar and cinnamon on top.