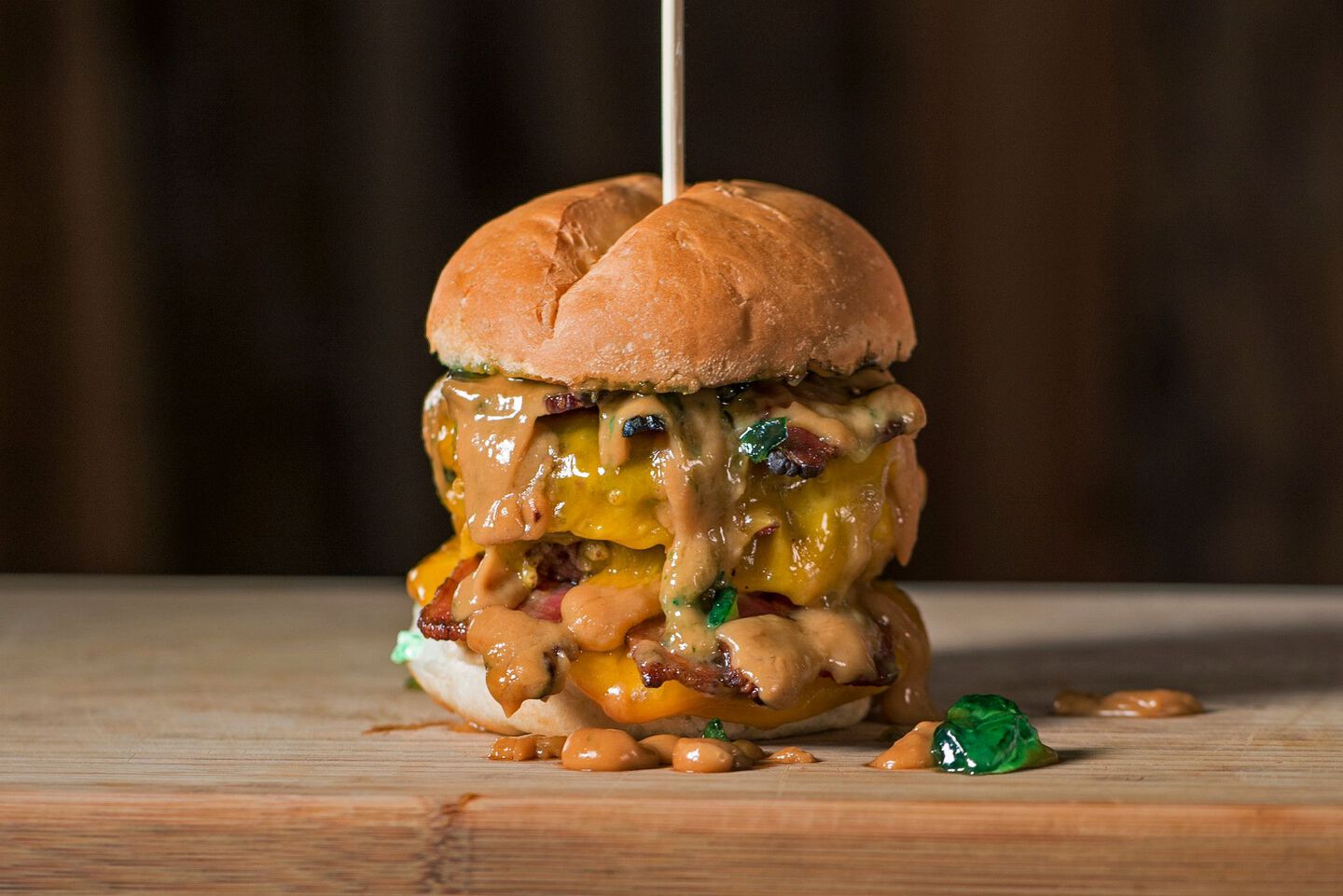 Ingredients
All Ingredients
2 pounds ground beef
Salt and pepper
Sliced cheddar cheese
4-6 Tablespoons jalapeño jelly
4-8 slices of cooked bacon
4 hamburger buns
2 cups peanut butter
1/2 cup maple syrup
1/2-1 cup of milk
Instructions
Peanut Butter Burger
Step 1
In a microwave safe bowl, mix peanut butter, maple syrup and 1/2 cup milk. Heat in microwave for 30 to 45 seconds at a time, stirring in between until smooth. Add more milk if needed depending on the consistency you like. Set aside.
Step 2
Form beef into 8 patties. Press the centers of the patties down so that the burgers don't get too thick in the middle when you grill them. Season each side with salt and pepper.
Step 3
Preheat grill to medium/high heat.
Step 4
Grill patties until internal temperature reaches 125 °F for rare, 135 °F for medium rare, 145 °F for medium, and 160 °F for well done. Flip patties halfway through cook time. The last few minutes of cooking, add a slice of cheese to patties and let the cheese melt.
Step 5
Grill each bun, until grill marks appear. Spread jalapeño jelly on each side of the bun. Place the burger on bottom bun and top with bacon. Drizzle on the peanut butter sauce and place the top bun.