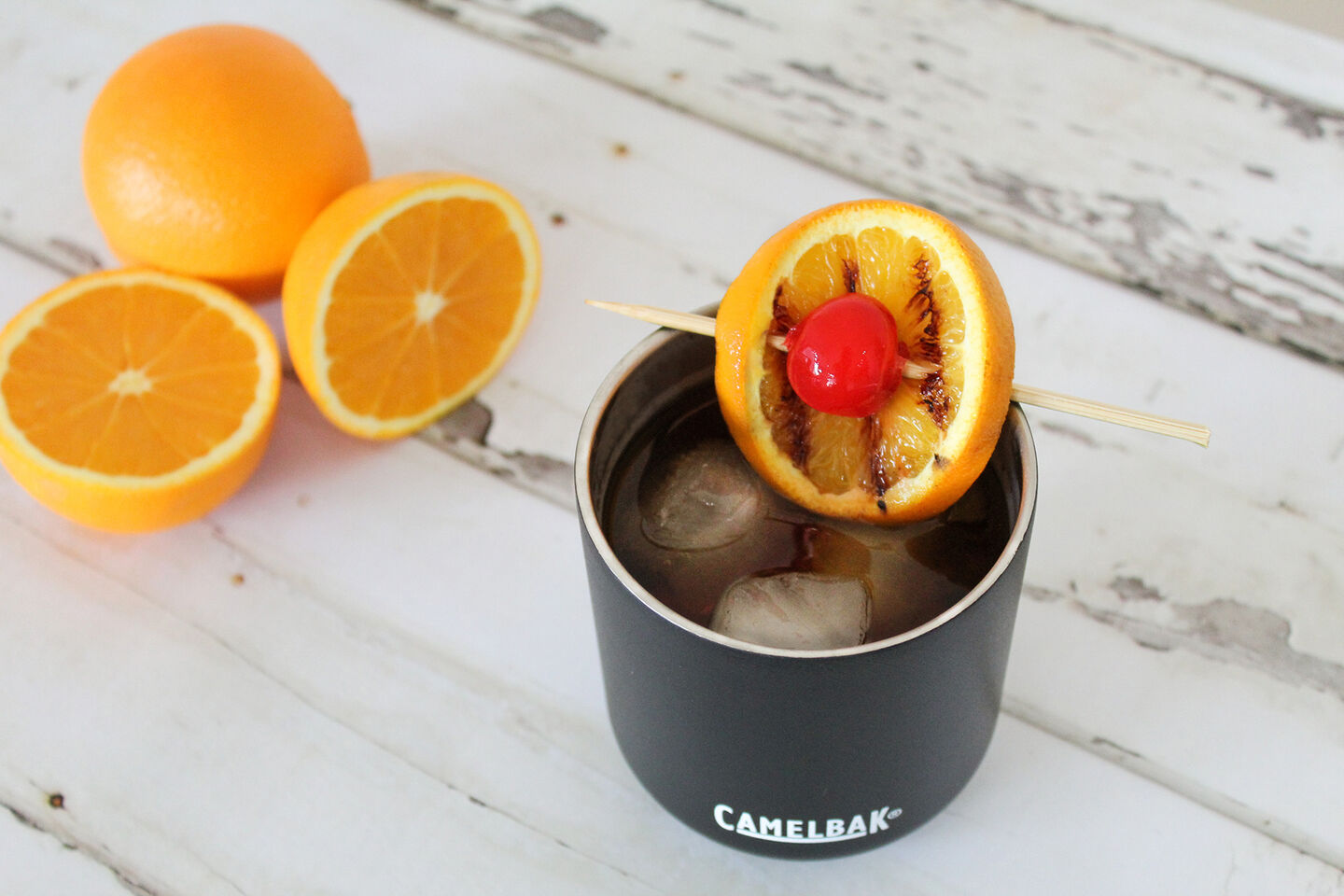 Ingredients
Smoked Simple Syrup
All Ingredients
1 ½ tablespoons Smoked Simple Syrup
¼ cup Whiskey, bourbon, or brandy, etc.
½ cup Lemon lime soda mixer
1 Orange, sliced
1 Cherry
Dash of Bitters
Instructions
Smoked Simple Syrup
Step 1
Preheat your pellet grill to 180ºF.
Step 2
Add 1 cup water to 1 cup sugar. Give it a quick stir to begin the dissolving process. Pour into your skillet.
Step 3
Place on the bottom rack for 2 hours.
Step 4
With heat guard gloves or oven mitts, remove from the pellet grill and cool completely. Bottle in an airtight container such as a mason jar and store in the refrigerator for up to a month.
OLD FASHIONED
Step 1
Place your cherries on a small baking sheet on the top shelf of the grill. You can place the cut oranges direct on the bottom grate.
Step 2
Smoke oranges, and cherries for 10-30 minutes, according to smoke preferences. (10 minutes being for a little smoke and 30 minutes for a lot of smoke.)
Step 4
Add your alcohol of choice. Stir (quickly) to combine syrup and alcohol. Add ice. Stir (quickly) again. Add your favorite lemon lime soda mixer. Stir (quickly) until foamed. Garnish with smoked orange and/or cherry.
MOCKTAIL VERSION
For a mocktail use barley tea (steeped for 10+ minutes) instead of the whiskey. Bitters typically have a very minute amount of alcohol in comparison to the actual drink. Keep it as is or purchase non-alcoholic bitters like Dram.