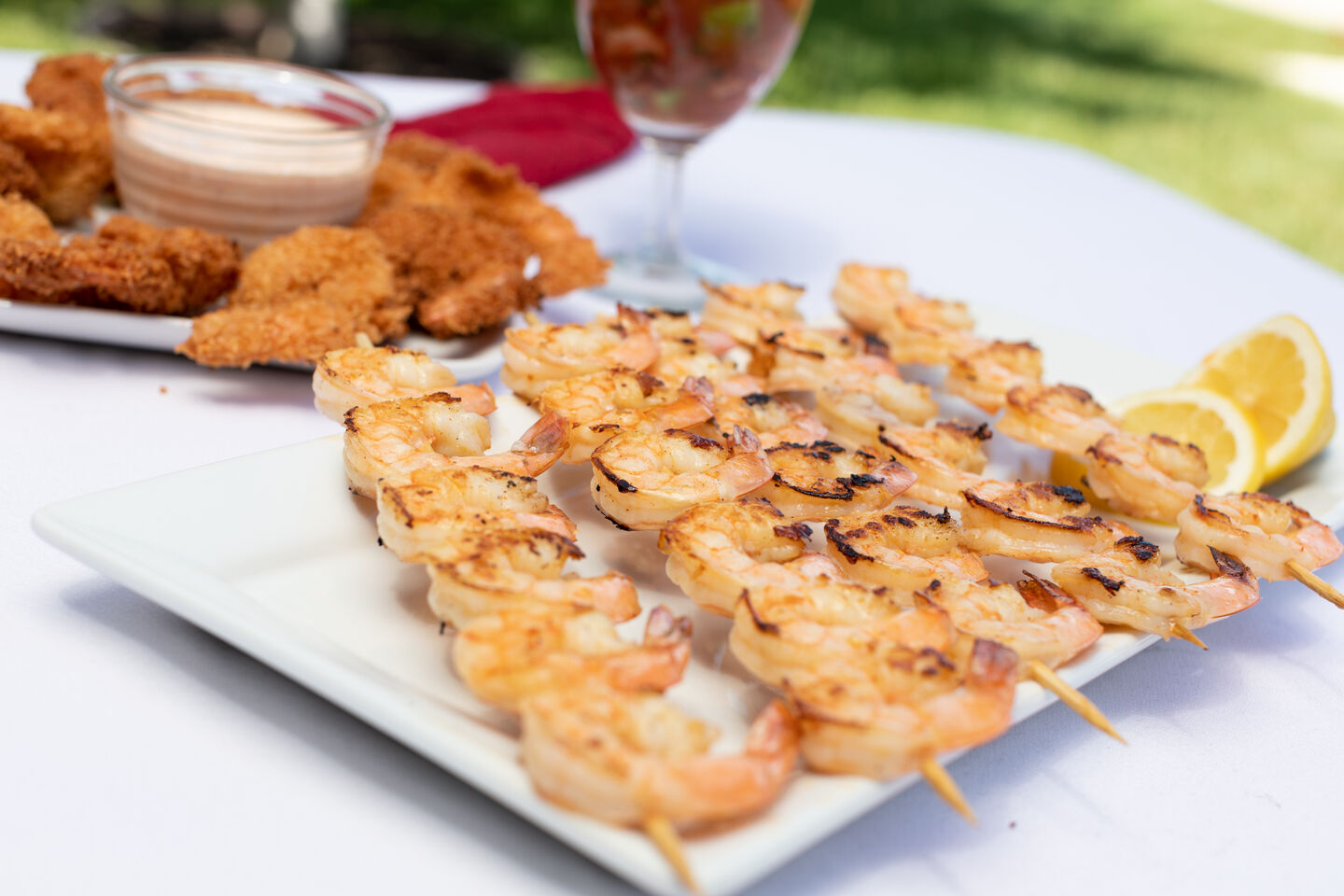 Ingredients
All Ingredients
1 lb raw shrimp, peeled & deveined
6 garlic cloves, minced
1 stick of butter, melted
1 Tablespoon Camp Chef's Mango Chipotle Rub
Salt to taste
Wooden skewers, soaked in water
Instructions
shrimp skewers
Step 1
In a medium bowl, melt butter in microwave. Add garlic, mango chipotle rub and salt. Mix well to combine.
Step 2
In a gallon sized freezer bag, add shrimp and marinade. Seal bag and cover shrimp with marinade. Let marinade for 3-4 hours.
Step 3
Preheat pellet grill or other grill to 375 °F.
Step 4
Skewer shrimp on kabab skewers and cook until slightly pink.