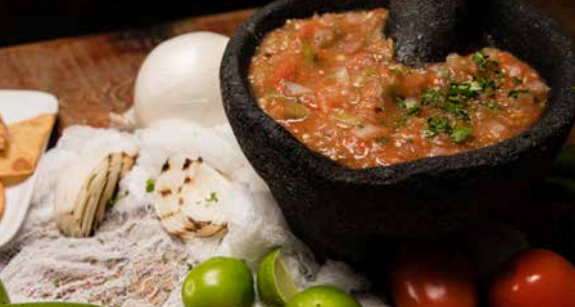 Ingredients
Corn Chips
1 package corn tortilla shells, quartered
Peanut oil for frying
Salt to taste
Salsa
6 roma tomatoes
6 tomatillos, husked
1 large white onion, quartered
3 Serrano peppers
1 Bulb of garlic
Cilantro, chopped to taste
1/2 lime, juiced
Salt to taste
All Ingredients
6 Roma tomatoes
6 tomatillos, husked
1 large white onion, quartered
3 Serrano peppers
1 bulb of garlic
Cilantro, chopped to taste
1/2 lime, juiced
Salt to taste
1 package corn tortilla shells, quartered
Peanut oil for frying
Salt to taste
Instructions
Corn Chips
step 1
Quarter corn tortillas and set aside.
step 2
In a skillet, heat peanut oil to 375 °F. Fry corn tortilla quarters in a single layer for around 1 minute or until golden brown.
step 3
Remove from skillet and place on a paper towel lined plate. Repeat with remaining corn tortillas. Salt chips to taste.
Salsa
Step 1
Turn pellet grill to high. If using SmokePro SG, turn to direct heat mode. Grill vegetables until charred. Approximately 15-20 minutes. Remove any stems or ends.
Step 2
Blend Vegetables in a food processor or blender. Squeeze in lime juice and pulse a few times.
step 3
Pour salsa mixture into a bowl and sprinkle with salt to taste.