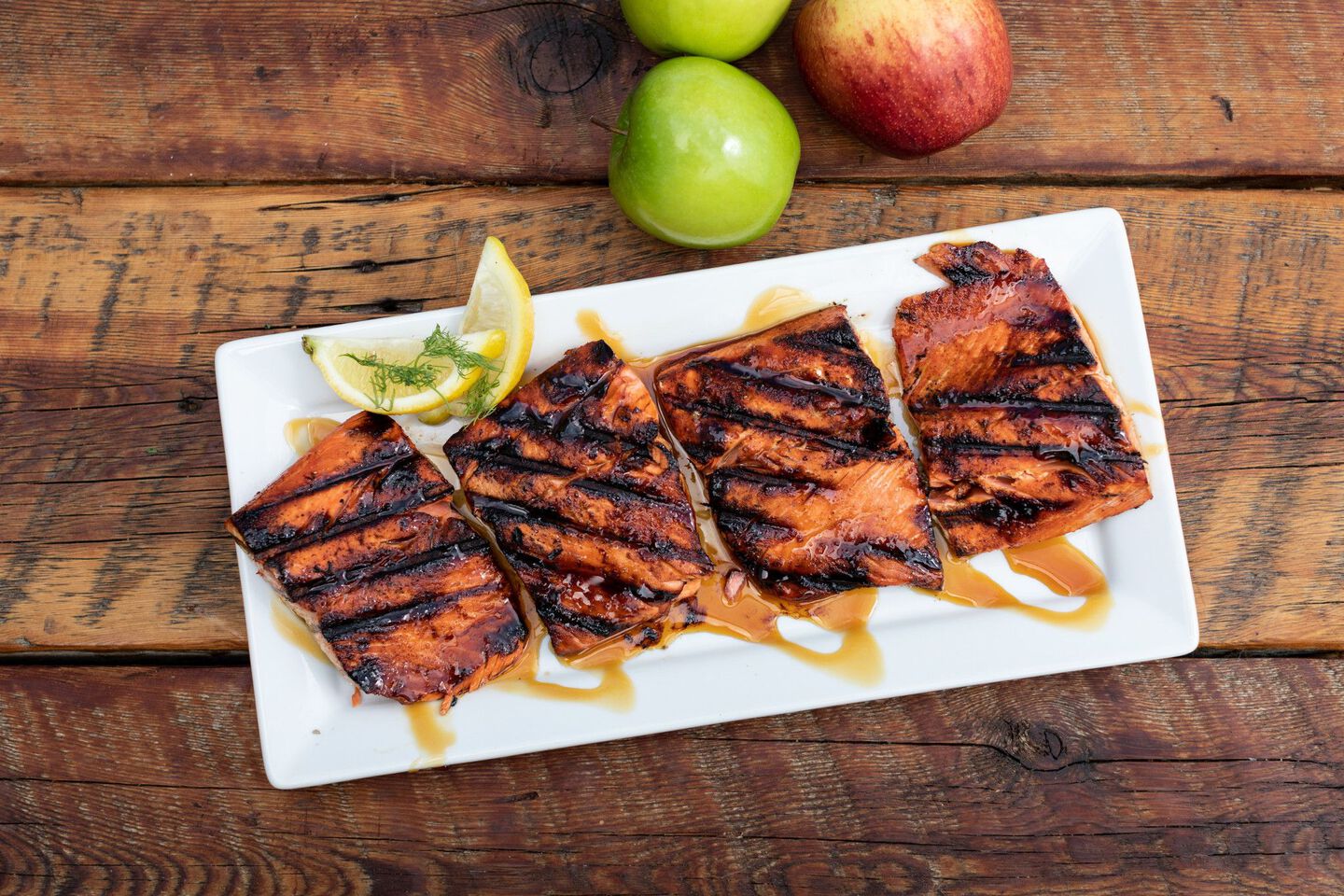 Ingredients
salmon
Salmon fillets
Camp Chef's Kickin' BBQ Rub
apple syrup
2 liters apple juice or apple cider
1 Tablespoon pickling spice
2 cinnamon sticks
1 jalapeño, cut in half or 1 teaspoon red pepper flakes
All Ingredients
Salmon fillets
Camp Chef's Somethin' Southern BBQ Rub
2 liters apple juice or apple cider
1 Tablespoon pickling spice
2 cinnamon sticks
1 jalapeño, cut in half or 1 teaspoon red pepper flakes
Instructions
grilled salmon
Step 1
Preheat pellet grill or BBQ box to high or 400 °F.
Step 2
Liberally apply Camp Chef's kickin' BBQ rub to salmon fillets.
step 3
Start flesh side down for 7 minutes then skin side down or 7 minutes or until internal temperature reaches 145 °F.
step 4
Serve with heated apple syrup.
Apply syrup
step 1
Put apple juice and spices into a sauce pan, if using jalapeño, cut in half and add. Bring to a boil and simmer on medium heat until reduced by half.
step 2
Strain the liquid through mesh strainer, this will prevent the spices from burning and making your syrup bitter. Pour the liquid back into the sauce pan and simmer until syrup consistency. Apple syrup will thicken more as it cools. This may take several hours to reduce.