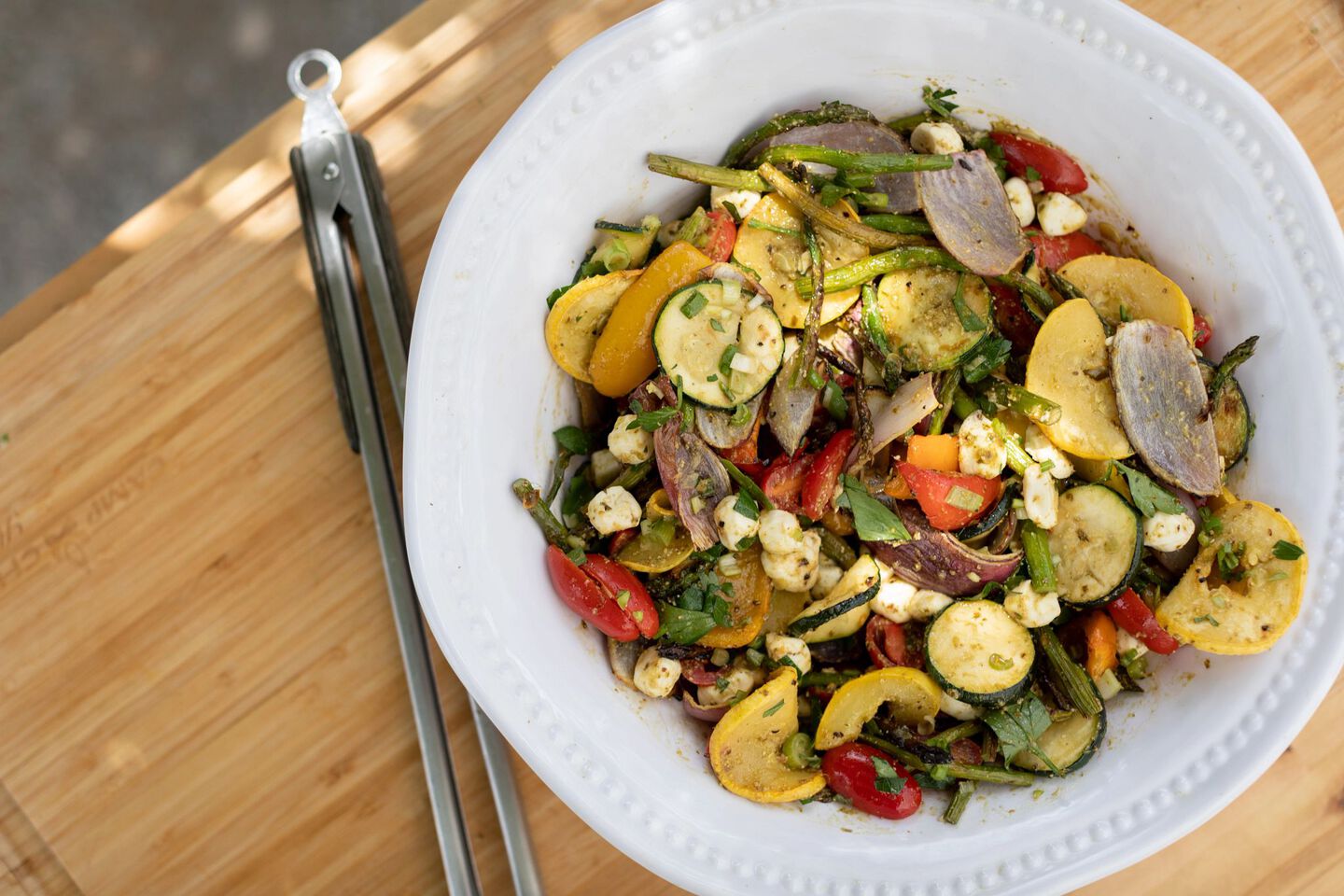 Ingredients
All Ingredients
1 bunch asparagus, ends cut off
1 zucchini, sliced
1 yellow squash, sliced
1 red, 1 green and 1 orange pepper, quartered
1 red onion, quartered
Salt and Pepper to taste
1 jar prepared pesto
Fresh mozzarella balls
Cherry tomatoes, halved
Bunch of green onions, sliced
Olive oil for brushing on vegetable while grilling
Instructions
Grilled Pesto Vegetables
Step 1
Preheat pellet grill to 400 °F.
Step 2
Grill vegetables until grill marks appear and vegetables are tender. Turn halfway through.
Step 3
Remove vegetables from grill and place in large bowl. Add pesto (depending on how much you like), cherry tomatoes, mozzarella balls and green onions.
Step 4
Mix until pesto is covering the mixture.