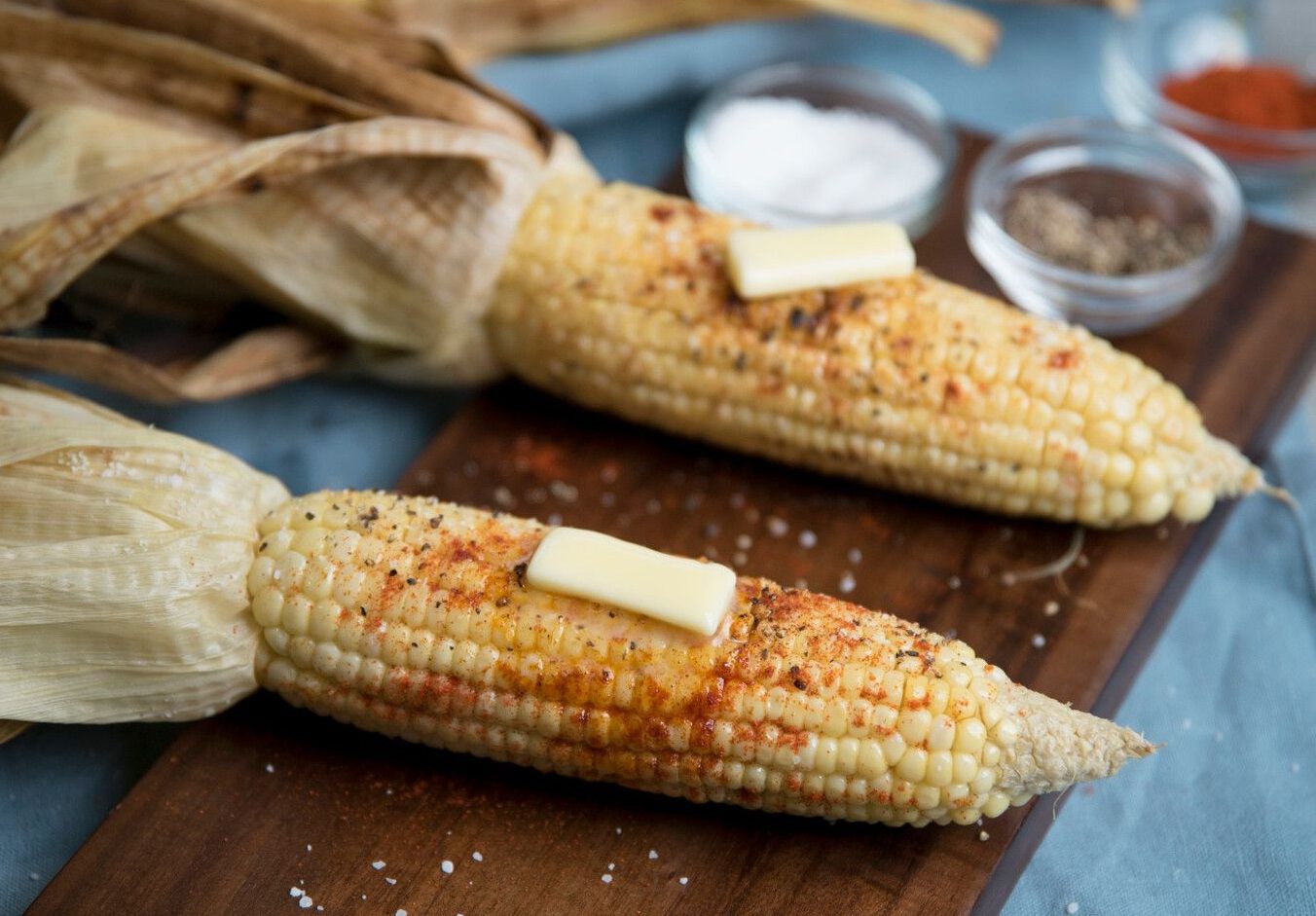 Instructions
Corn on the Cob
Step 1
Preheat pellet grill to high heat setting.
Step 2
The corn husks will protect the corn from burning or drying out while it is on the hot grill. If you like char on your corn, peel off a few of the outer layers of the corn husks before grilling.
step 3
Using scissors, cut the tops off of each cob and trim any loose husk leaves. Place the corn in their husks on the hot grill and close the lid. Cook until the husks are charred on all sides, turning every 10 minutes. Depending on how hot your grill is running, it will take around 20-45 minutes.
Step 4
Remove the corn from the grill. Let them sit for 5 minutes or until cool enough to handle. Remove the silks and charred husks from the corn.
Step 5
Corn on the cob done this way is delicious without anything on it. If desired, you can smother with butter and sprinkle with salt.