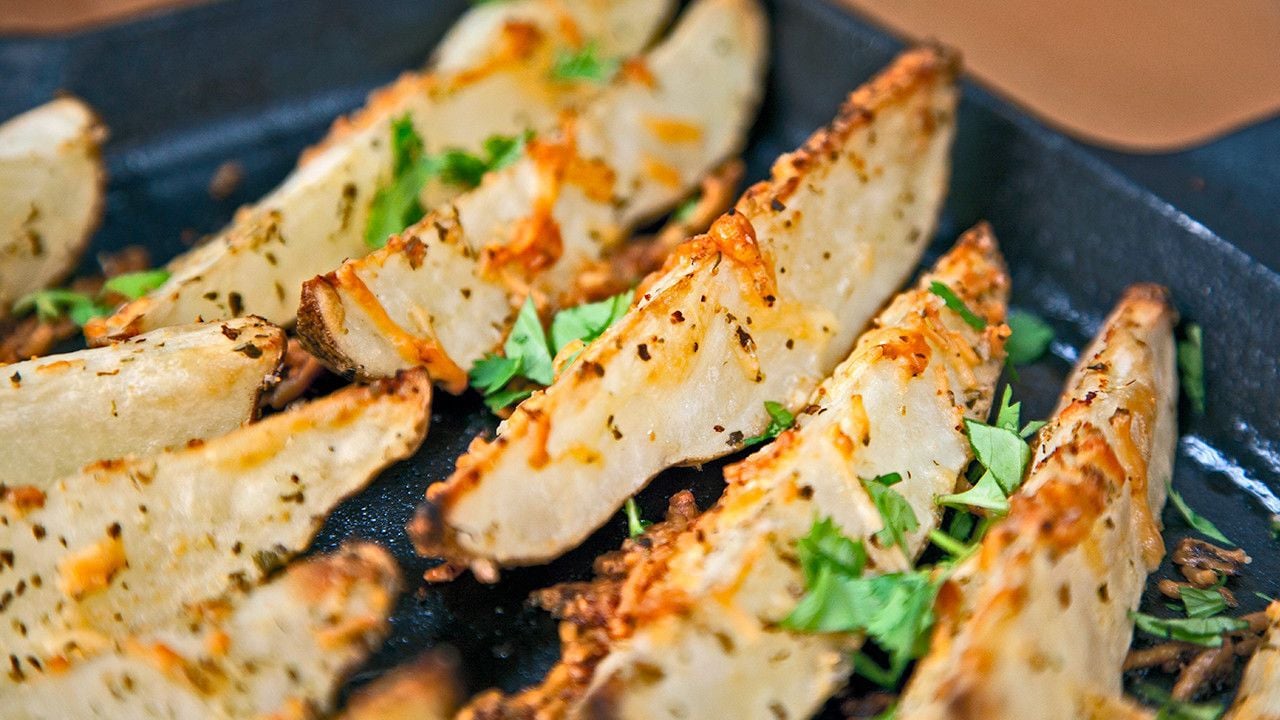 Ingredients
All Ingredients
3-4 large russet potatoes, sliced into wedges
4 tbsp. olive oil
2 tsp. salt
2 tsp. garlic powder
2 tsp. Italian seasoning
½ cup shredded parmesan cheese
Fresh parsley or cilantro
Instructions
Garlic Parmesan Potato Wedges
step 1
Preheat oven to 375° F. Lightly grease a cast iron skillet.
Step 2
Place potato wedges in a large bowl. Drizzle with olive oil and toss to coat. In a small bowl whisk together salt, garlic powder, and Italian seasoning. Sprinkle potato wedges with the shredded cheese, tossing to coat, then sprinkle with the seasoning mixture.
step 3
Place potato wedges on prepared skillet in a single layer with skin-sides-down. If desired, sprinkle more cheese. Bake for 25-35 minutes.
step 4
Remove from oven, add parsley or cilantro (if desired), cool, then serve.