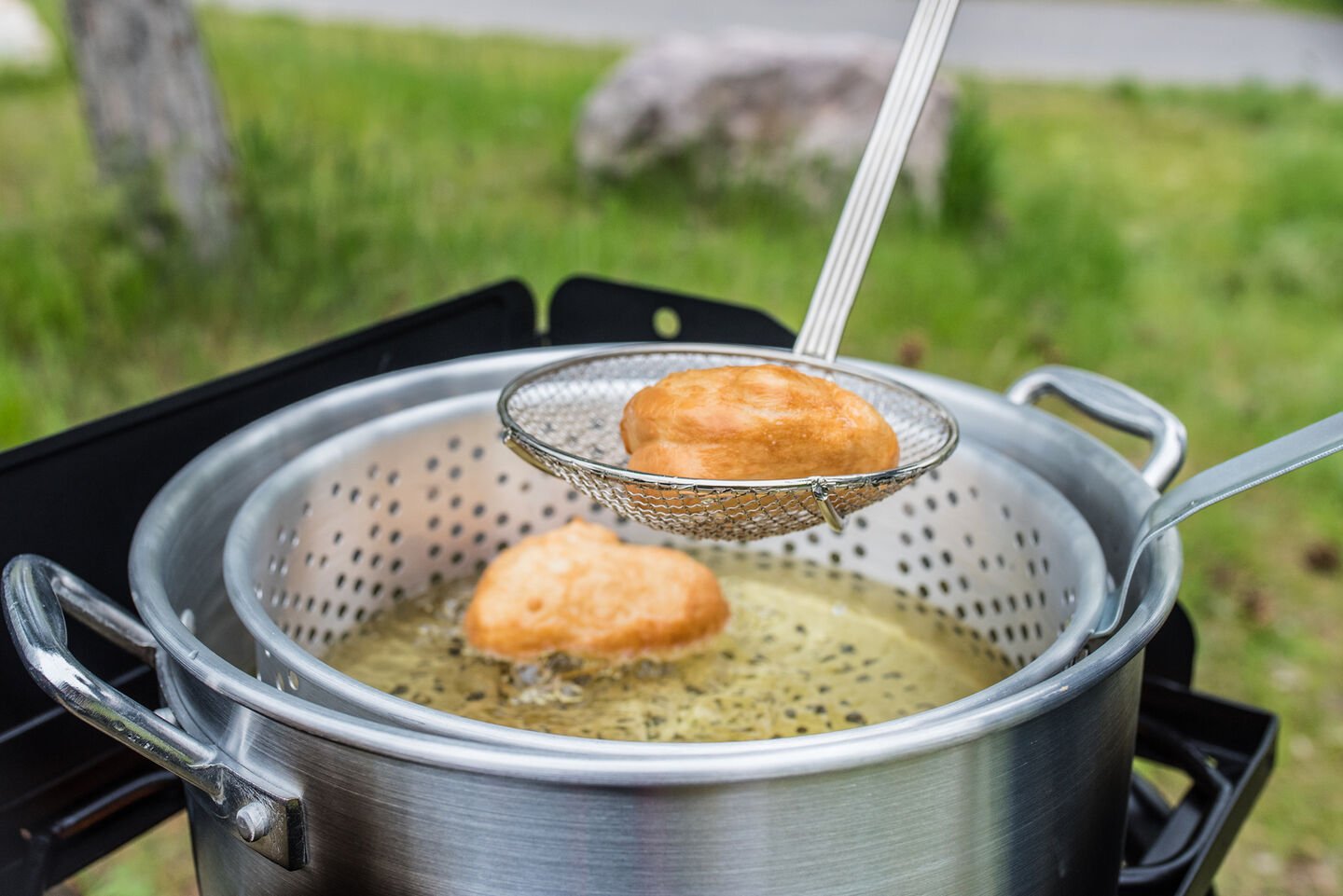 Instructions
Deep Fried Oreo
Step 1
Add your cooking oil to your Outdoor Cooker and heat to 350°F.
Step 2
While the oil is heating up, make the pancake batter and according to the directions on the box.
Step 3
Dip your cookies into the batter one at a time.
Step 4
Using a long handled skimmer, carefully put the battered cookies into the hot oil. Cooking a maximum of 5 at a time.
Step 5
Cook until the cookie/dough turns a golden brown. About 2 minutes.
Step 6
Allow them to cool and drain on a paper towel.
Step 7
Sprinkle with powdered sugar. Serve warm.
Recipes you might also be interested in