---
YOU WILL BE NOTIFIED WHEN ITEM IS AVAILABLE

Details
Bring life to a boil with a variety of boiler sizes ranging from 30 - 100 QT pots. The 30 QT boiler outputs 50,000 BTU/HR—vastly outperforming your home stove top. This size only, comes with a complete frying set along with your standard pot. Whether you're hosting an annual neighborhood boil or frying wings up for the game—this is the perfect size for you. Try your hand at an authentic low country boil or keep it simple by steaming your meal. Our boilers allow your taste buds and imagination to run wild. Added features like the lid holder, hands-free draining, and electric ignition make the outdoor cooking experience a breeze for everyone involved.
(Note: This appliance is not for frying turkeys.)
BOILER OVERVIEW
If you're itching for those spring and summer low country seafood boils, then grab a high pressure outdoor cooker. Built in four legendary sizes, you'll find a pot and basket for your next cookout.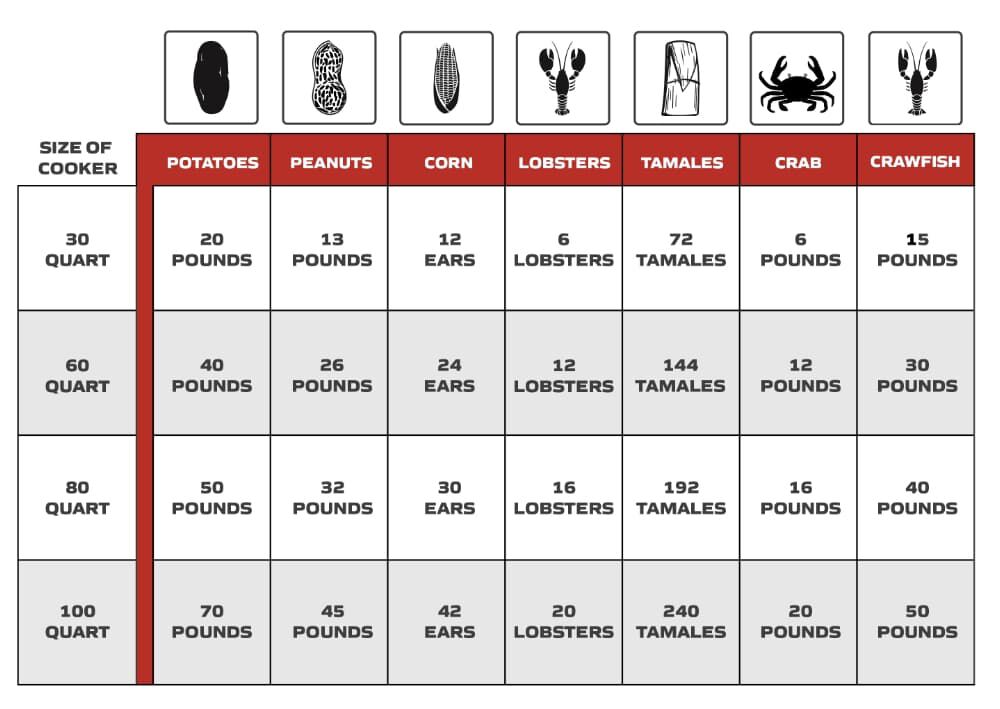 30 QT / 60 QT / 80 QT / 100 QT
Need help picking an outdoor cooker size? Check out the comparison chart and find the perfect size for you.
Outside of pot capacity, burner output is also different. The 30 QT has a 50,000 BTU/HR while the rest have a 110,000 BTU/HR.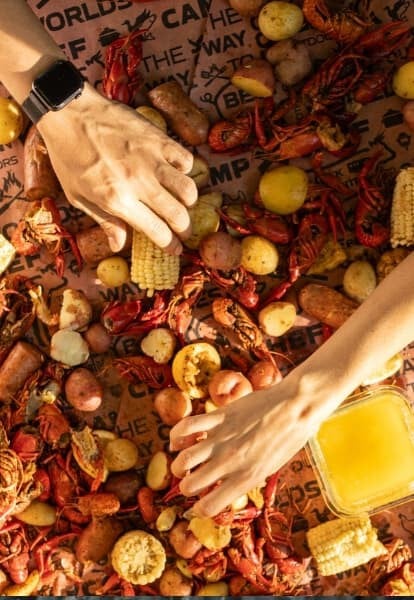 Volume: 30 QT pot with basket
Fry Pot Volume: 10 QT fry pot with basket
Cooker Dimensions: 15.9 IN x 13.3 IN x 15.5 IN cooker
Pot Dimensions: 12 IN diameter x 15.4 IN tall pot
Output: 50,000 BTU/hr
reviews, product
BV SEO Enabled: RR Not Found
---
questions, product
BV SEO Enabled: QA Not Found