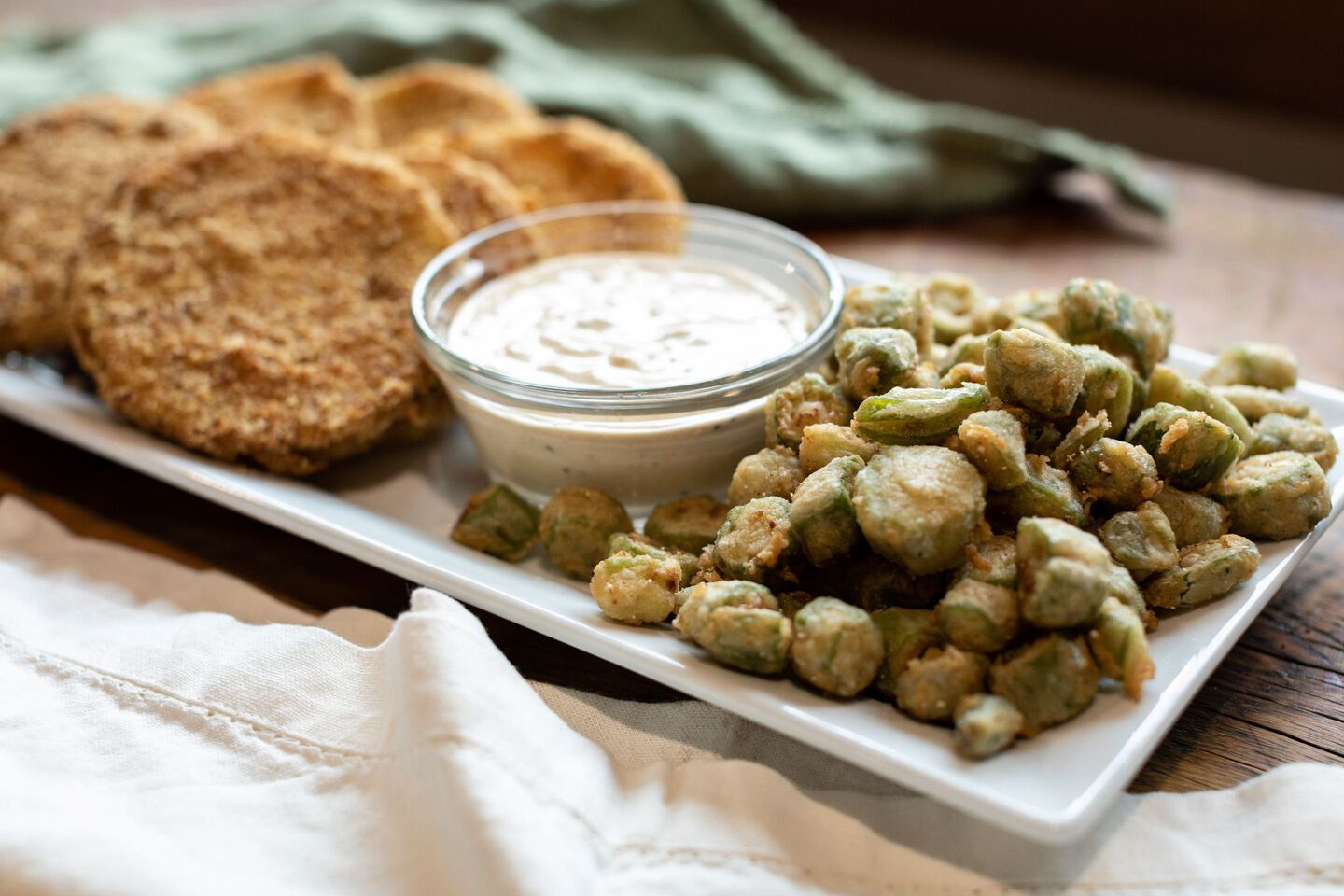 Ingredients
All Ingredients
1 1/2 cups sliced fresh or frozen okra, thawed
3 Tablespoons buttermilk
2 Tablespoons all purpose flour
2 Tablespoons cornmeal
1/4 teaspoon salt
1/4 teaspoon garlic herb seasoning blend
1/8 teaspoon pepper
Oil for frying
Instructions
Fried Okra
step 1
Pat okra dry with paper towels. Place buttermilk in a shallow bowl. In another shallow bowl, combine the flour, cornmeal, salt, seasoning blend and pepper. Dip okra in buttermilk, then roll in cornmeal mixture.
step 2
In a large Dutch oven heat about 2 inches full of oil to 350 °F.
step 3
Fry okra, a few pieces at a time, for 1 1/2 to 3 minutes on each side or until golden brown. Drain on paper towels. Season with salt and pepper if desired.
step 6
Heat oil in a large Dutch oven about 2 inches deep to 350 °F. Fry tomatoes in batches, making sure they're not overlapping or touching. Remove once they have floated to the top and are golden brown and place on a paper towel lined baking sheet.