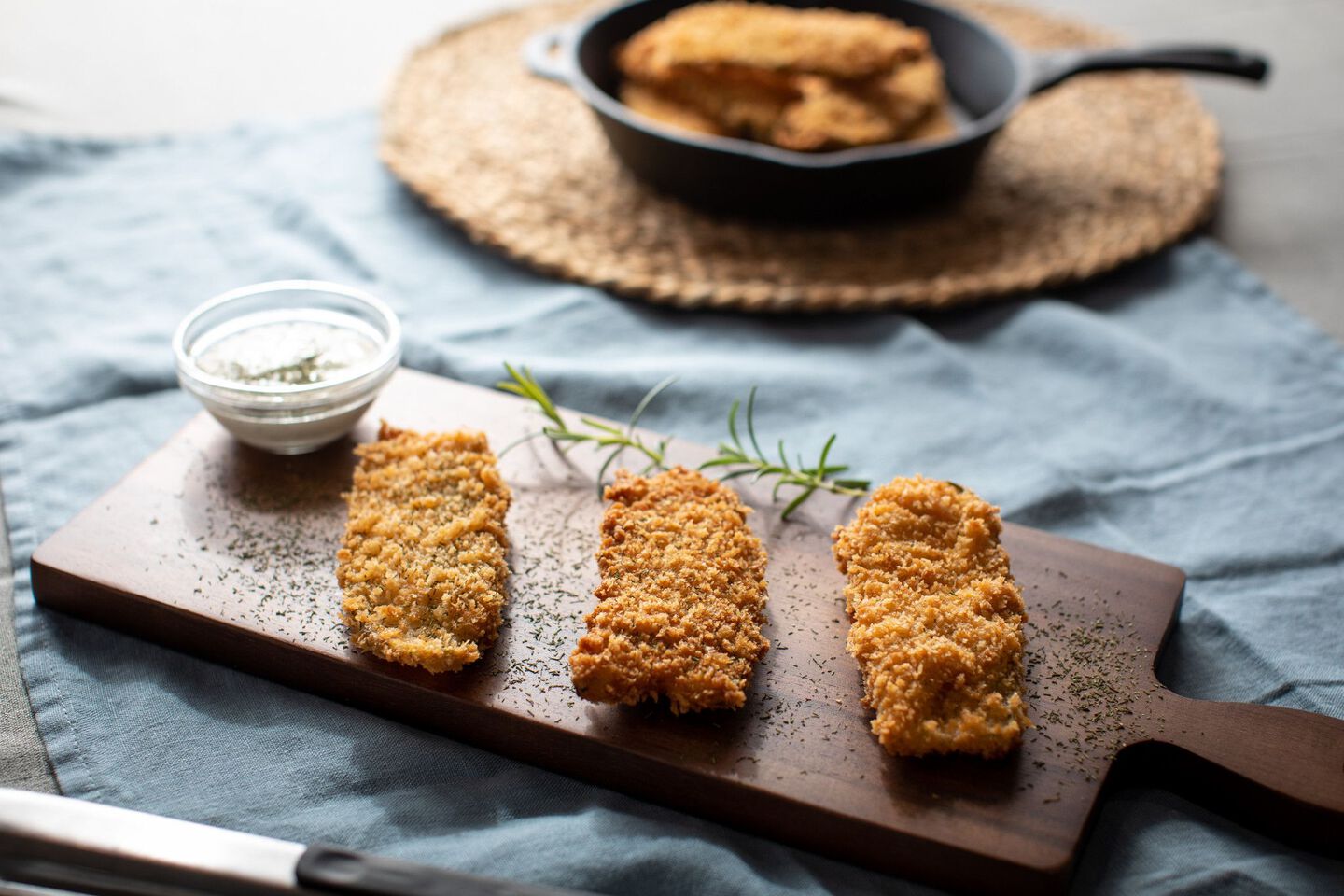 Ingredients
For the Pickles
12-15 sandwich sliced dill pickles
1-2 cups Panko breadcrumbs
Oil for frying
For the Batter
1 cup all purpose flour
1 cup milk
1 teaspoon baking powder
1 large egg
1 teaspoon paprika
1/2 teaspoon black pepper
1/2 teaspoon dill (optional)
All Ingredients
12-15 sandwich sliced dill pickles
1-2 cups Panko breadcrumbs
Oil for frying
1 cup all purpose flour
1 cup milk
1 teaspoon baking powder
1 large egg
1 teaspoon paprika
1/2 teaspoon black pepper
1/2 teaspoon dill (optional)
Instructions
Fried Pickles
Step 1
In a Dutch oven, preheat oil to 360-370 °F.
Step 2
Combine all batter ingredients and stir until smooth, let sit for at least 5 minutes.
Step 3
Dab pickle slices on paper towels to dry them. Place about 1/2 cup Panko breadcrumbs in a bowl (add more as needed). If they get wet, they don't stick so its best to work in small batches.
Step 4
Dip each pickle slice in the wet batter and then gently toss in the breadcrumbs, let sit for a minute or so, this will allow the crumbs to stick better.
Step 5
Fry in small batches for 3-4 minutes or until brown and crispy.
Step 6
Serve with ranch or your favorite dip.