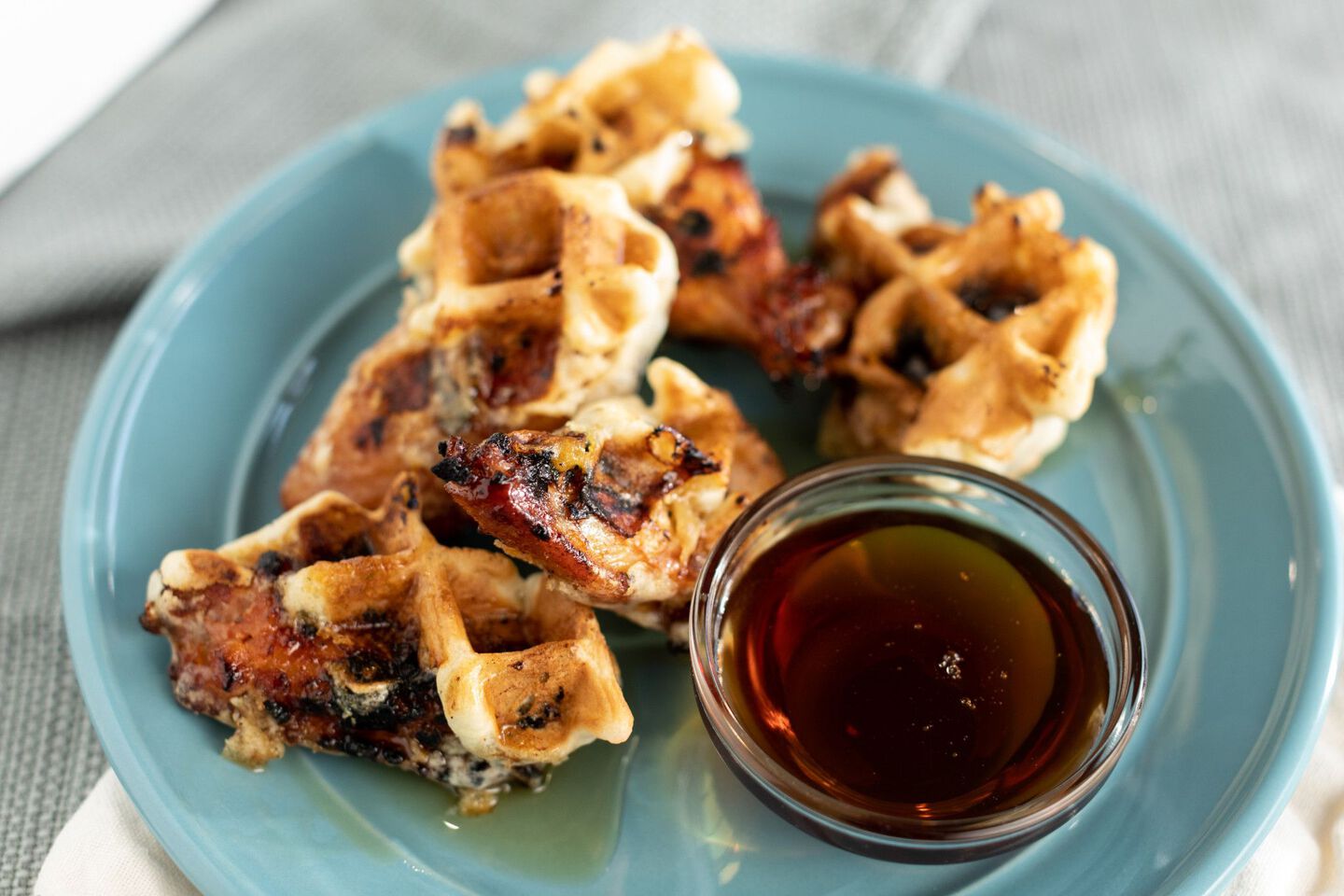 Instructions
Chicken and Waffles Wings
Step 1
Preheat pellet grill to high smoke.
Step 2
Rub wings with maple syrup and then season with sweet rub.
step 3
Smoke until internal temperature reaches 165 °F
step 4
Remove from pellet grill and let the wings cool.
Step 5
While wings are cooling prepare waffle batter. Dip cooled wings in waffle batter and place on hot waffle iron. Cook until the batter is done and slightly browned.
step 6
Drizzle with maple syrup before serving.