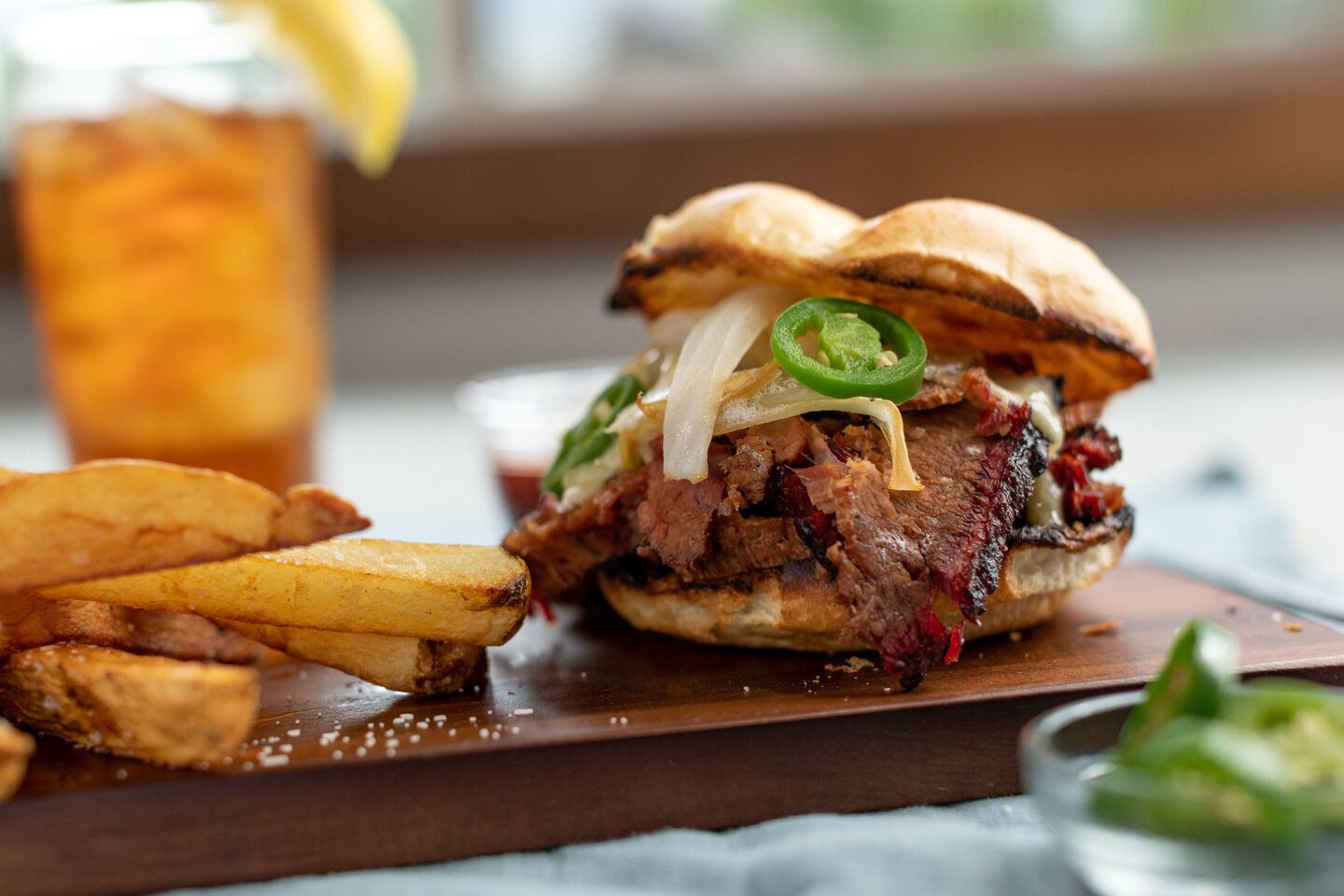 Ingredients
All Ingredients
12-15 slices leftover brisket
1 white onion, sliced
2 jalapeños, sliced thin
4-8 extra sharp white cheddar cheese, sliced
4 brioche buns
2 Tablespoons butter
2 Tablespoons olive oil
Salt and pepper to taste
Instructions
Brisket Sandwich
Step 1
In a cast iron skillet, heat to medium high heat. Add olive oil and butter.
step 2
Once butter has melted, add onions, salt and pepper. Cook onions until tender and golden brown.
step 3
Add jalapeños and mix in with onions. Let jalapeños cook for 3-4 minutes. Turn down heat to low. Add cheese slices on top and let cheese melt.
Step 4
Toast buns under broiler. When buns are toasted, add sliced brisket then top with onion, jalapeños and cheese.
step 5
Serve with your favorite BBQ sauce.