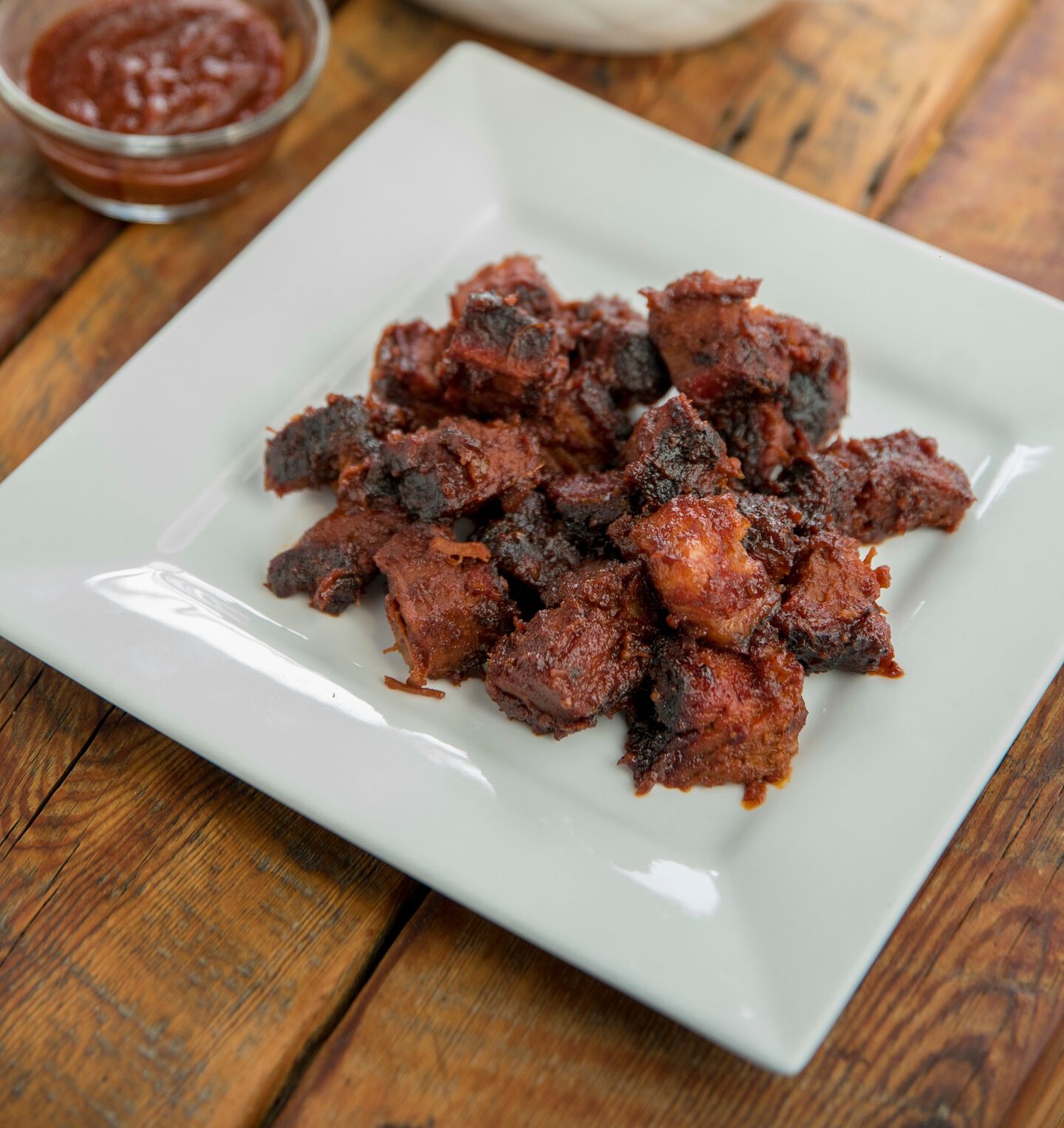 Ingredients
For Cooked Brisket
1 whole packer brisket
Kosher salt to taste
Pepper to taste
All Ingredients
1 cooked brisket
1 bottle sweet and spicy Kansas City style BBQ sauce
1 whole packer brisket
Kosher salt to taste
Pepper to taste
Instructions
Burnt Ends
Step 1
If you already have cooked brisket skip this step. Trim brisket, salt and pepper liberally. Smoke on high smoke until internal temperature reaches 203 °F Wrap brisket at 165 °F if desired.
Step 2
Preheat pellet grill to high smoke.
Step 3
Cut brisket into 1-inch cubes. Place in cast iron skillet and toss with BBQ sauce. Smoke at 275 °F for two hours or until sauce has been reduced and caramelized.