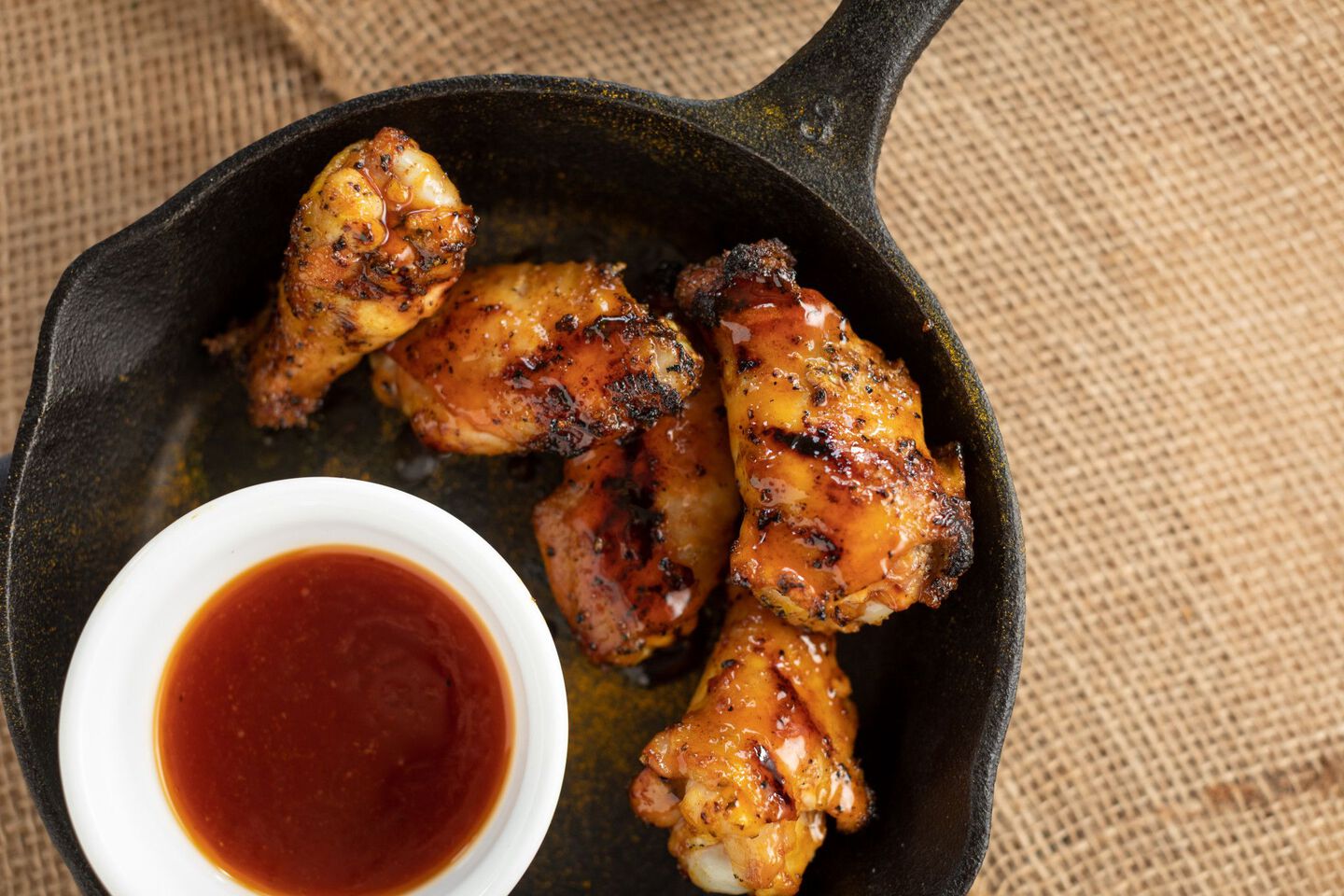 Ingredients
All Ingredients
2-4 pounds chicken wings
1 bottle of Frank's hot sauce
1 bottle of Frank's buffalo sauce
1 bottle of Famous Dave's Sweet and Zesty Sauce
Instructions
Brined Buffalo Hot Wings
Step 1
Brine wings in the buffalo sauce over night in a sealed container or bag.
Step 2
Preheat your pellet grill or smoker to 225°F with the highest smoke setting, or on the preset high smoke setting.
step 3
Smoke wings on high smoke for 30 minutes. Flip wings over and smoke for another 30 minutes. Increase temperature to 300°F and flip wings until crispy and internal temperature reaches 165°F.
step 4
Combine the rest of the hot sauce, buffalo sauce, and barbeque sauce in a bowl. Add the wings and toss until completely covered.
recipes you might be interested in